With domestic sales volume of Wii exceeding 5 million units in one year, real market share of 50%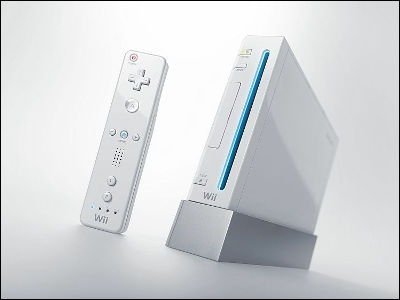 According to a survey of Enterbrain Co., Ltd., it seems that the domestic cumulative sales of Nintendo's next generation game machine "Wii" has exceeded 5 million units.

Moreover, there is a possibility that it may reach 50% of the market in the global market without being far away.

Details are as below.
Domestic cumulative sales of Wii exceeded 5 million units! (Inspected by Enterbrain) / Famitsu.com

According to this article, it is clear that Nintendo's next-generation game machine "Wii" released on December 2, 2006 exceeded 5 million units as of January 20, 2008, about a year from the release It seems to have become.

In addition, "Wii Sports" which was released simultaneously with Wii sold 2.66 million books and got the cumulative sales number first. And "Wii Fit" which was released on December 1 of last year has sold 1.1 million books and got in fourth place, and said that they are showing strong sales.

The sales ranking of the global game machine is postedVG ChartzAccording to the momentum that Wii reaches the market of cumulative sales volume of 20 million units with a difference to Xbox 360 which was released ahead of time, and the current share is 43.4%, so far away There was a possibility that it could reach the 50% mark.

This is ranking. It seems that the data of Japan is 4.94 million, and it seems that it has not been updated yet, so the actual number may be a little more.