What is the big electronics retailer who sold 40% off personal computer, only 0.2% off?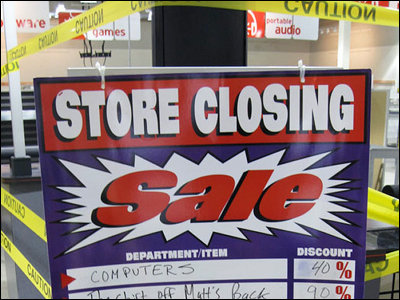 A major American consumer electronics retailer group "Circuit City" had a business sale all at the same time after the bankruptcy, but there was something that was only 0.2% OFF while the personal computer was sold at 40% OFF It seems.

Despite the closing sale, it is low in an exceptional price discount rate, but what on earth was it? Also, there seems to be some that is 2000% OFF.

Details are as follows.
Circuit City: Image Shows Circuit City Employees Still Have Their Sense of Humor (Dignity is 0.2% Off)

According to this article, it seems that a large-scale closed shop sale was held at the US large electronics mass merchant group "Circuit City". Handwritten leaflets with a discount rate for each item are affixed to the shop front.

This is the leaflet. The PC is 40% OFF, the MEGAMAN (Rockman) for Nintendo DS is 0% OFF, the linoleum of the material used for the floor is 2000% OFF. To say 2000% OFF, that is, "Do you discard it because you pay for it" as the store closes?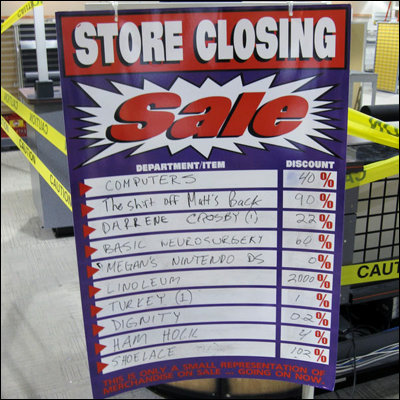 Furthermore, DIGNITY (quality) is set to 0.2% OFF, and it can be seen that the store clerk has not missed the sense of humor until the very end.
in Note, Posted by darkhorse_log