Shipment adjustment of PS3 main unit, Sony introduces the appearance of new model appearance and price cuts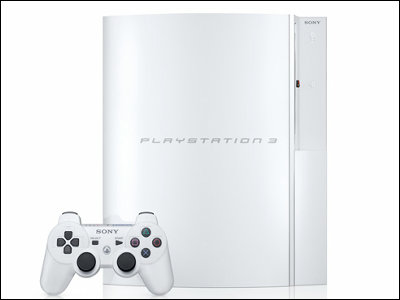 The other day analystBold prediction that price cuts of PS 3 will be undertaken soonWe announced the announcement, but it became clear that shipment adjustment of PS 3 will be done newly.

Last year PS3 main body to game shopThe number of stocks showed a unique movementOne month later, 80GB modelThe new PS 3 was releasedIt seems that the possibility that this shipping adjustment is a prelude to the emergence of a new model and price cuts is also considered.

Details are as follows.
Is there any movement in the PS3 itself? Is it? | Game one day ○ hour

According to this blog of game shop owner, shipment adjustment of PS3 main body seems to be done from this month.

On March 5, Capcom's popular title latest work "Resident Evil 5Despite the fact that the release is scheduled to be released, it seems that shipment adjustments will be made, and some of the colors are out of stock in the game shops that are already running.

It is scheduled to be released on April 16Trial version "FINAL FANTASY XIII"And Limited color "Cloud Black" PS3 with 160 GB HDD installed seems to be shipping a considerable number, but it is not supposed to be a shipment adjustment to secure its production line And it is said that there is a feeling that there is movement.

By the way, Microsoft also released popular RPG "Tales of Vesperia" in August last yearI sold the 20 GB modelOn the next monthWe have announced Xbox 360 which cut price and increased HDDTherefore, if the product version "FINAL FANTASY XIII" is released on schedule within the year, if it is not a trial version, for the launch of "FINAL FANTASY XIII" after selling the current model with "BIO HAZARD 5" on schedule It may be that Sony is preparing to cut down the price of PS3 main body and real price cut by HDD increase.