"Download tax" introduced steadily, uniform taxation on contents such as music and movies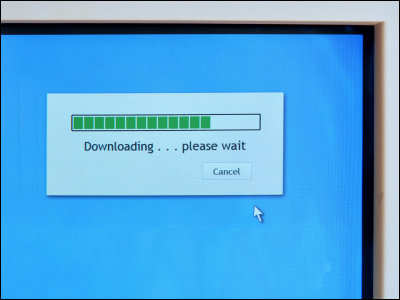 When purchasing content such as music and video in GIGAZINE beforeThings that "download tax" may be imposedI told you that it has already been steadily being introduced.

Although the background of the introduction of "download tax" has been said to have a shortage of tax revenue, is there any similar measures to be introduced in Japan, which is plagued by the unprecedented recession and tax revenue shortage?

Details are as follows.
State to start charging selling tax on online digital purchases Oct. 1 - JSOnline

According to this article, Jim Doyle of Wisconsin Governor of America established a bill to impose tax on digital contents. According to the bill, it is imposing 5% tax on purchasing music, movies, games, books, ring tones, etc. by downloading and will be enforced from October 1.

Since it is estimated that the online content sales amount to 134 million dollars a year (approx. 12,550 million yen), it seems that we can secure tax revenue of 67 million dollars (about 632 million yen). According to experts, content sales are said to grow by about 20% year-on-year every year.

In addition, governor Jim Doyle imposes tax on enterprises that sell content on the Internet, which had not been taxed so far, in the same way as conventional retailers in order to maintain fairness regarding the introduction of download tax We need it.

By the way, although it is taxed on the contents which are on-line sale, already in the United States, it is introduced not only in Wisconsin but also in the District of Columbia and 15 states, and seems to be spreading steadily.
in Note, Posted by darkhorse_log