AOU2009: "BORDER BREAK" - SEGA's Massively Multi Player Third-person Shooter.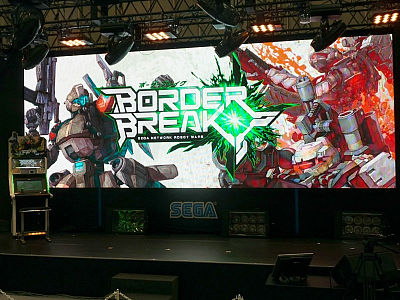 "Virtual On" is coming back, and this time, you can play with your online comrades!

"BORDER BREAK" is a SEGA's new MMO style third-person shooter. The purpose of the game is simple. Be the pilot of a human-shaped weapon "Blast Runner", cooperate with your team mates and destroy everything. All these features are popular in PC game market, but SEGA brought them into arcade game, which could only be done by SEGA

Instead of ordinary stick-and-button console, the control panel has a fighterplane-like stick to make maneuvers and a mouse to aim. To communicate with your teammates, you use touch panels instead of keyborads. IC memory cards are available to memorize datas of your custom Blast Runner and avatars.

Another unique point is the game rule. It adopts "spawn" system. You get "Game Point(GP)", one GP for a second of game play, and within the time you can make a sortie as many times as you want. So beginners and veterans can fight together fairly.

Read on for descriptions and demo videos.

"Advertise Movie", a trailer.


Playable demo.


A flyer.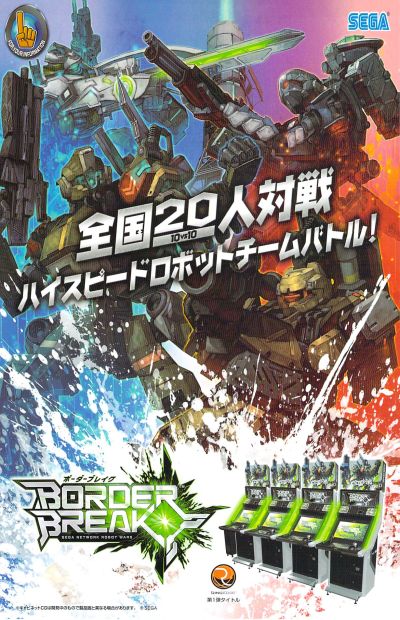 10 vs 10 multiplayer, 4 types of Blast Runner...etc


"DEATH SMILES II" and this "BORDER BREAK" attaract attension of the visitors the most. There was always a crowd in front of demo machines.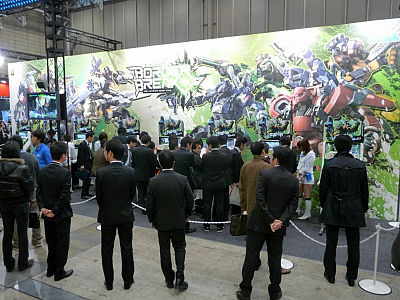 So many people!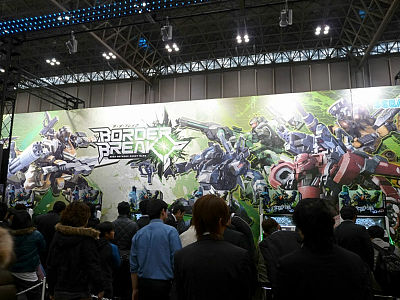 The booth is like this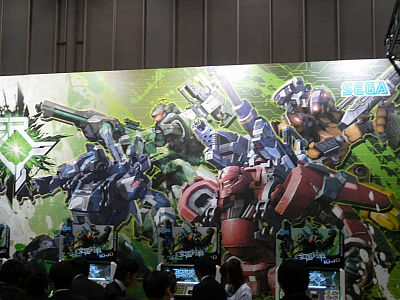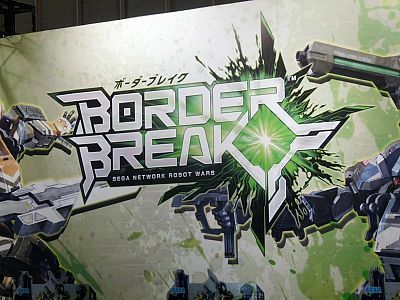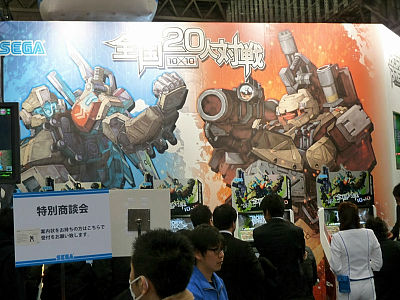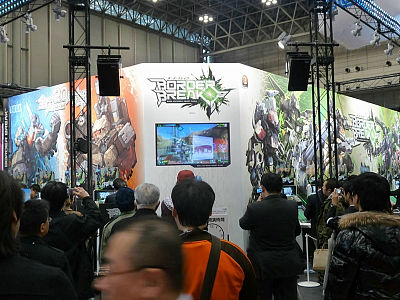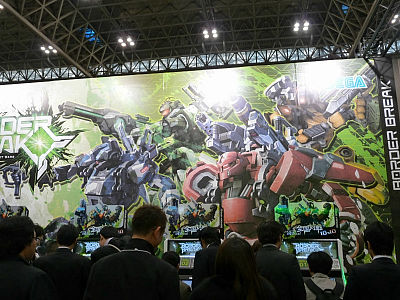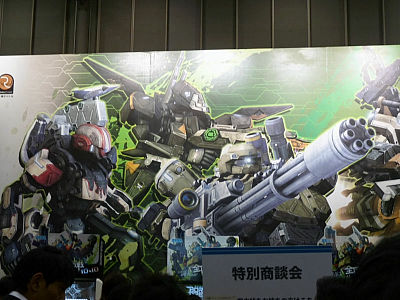 The stage.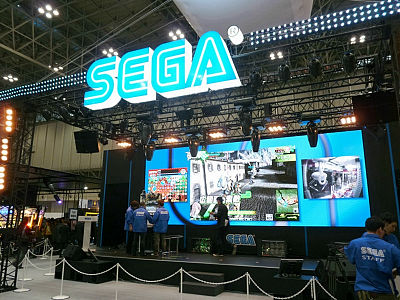 Count down to the event. The contents of the event will be on other articles.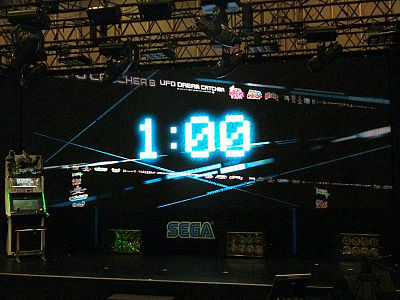 The demo console.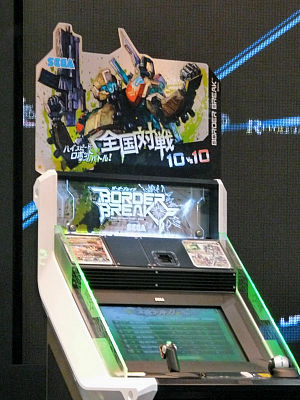 And here's continuation. Presentation and videos of the game.
The trailer and playable demos of "BORDER BREAK" - a 10 vs. 10 robot shooter at AOU 2009 - GIGAZINE

Related Post.
AOU 2009 Amusement Exposition begins: Table of all related articles. - GIGAZINE