An animated movie published by GW "Eureka Seven: Pocket is filled with rainbow", Starting sale of advance tickets with benefits from February 14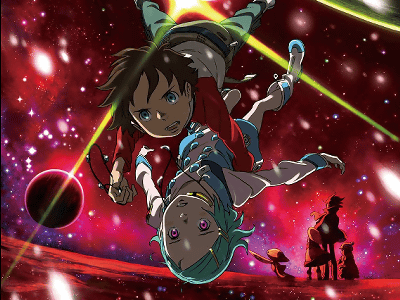 TV animation broadcasted in MBS · TBS series for 1 year from April 2005 "Symphonic Psalm Eureka Seven"Theatrical version will be released to the Golden Week in 2009. Prior to this, advance tickets will be on sale on Saturday, February 14 at theaters and anime shops. Although the movie is common to TV animation and character, the setting etc seems to have changed, so it seems to be a work that you can enjoy even people who have never seen the TV version without worrying about it.

Details are as below.
Advance tickets on sale start on February 14! - Symphonic Poems Eureka Seven: Pockets filled with rainbows

Broadcast of the TV animation "Symphonic Psalm Eureka Seven" ended in April 2006, but the movie version was decided to be produced in April 2008. In December 2008, it was announced that the movie will be released to GW 2009. Theater premarket special viewing ticket has already been released with 2000 sets only at comic market 75, but it became clear that the nationwide common pre-order ticket will also be released from February 14 (Saturday). In addition to the theater window, handling is also an animation shop.

The screening theater is TokyoTheatl Shinjuku,Osaka·Theattle Umeda,Nagoya·Fushimi Million seatThree buildings are planned, and these theater windows are in charge of the character design of the workKenichi YoshidaIt is said that special poster of a not-for-sale article drawn by hand is attached as privilege. The poster is limited in quantity, it seems to be finished as soon as it disappears.

Symphonic Poems Eureka Seven: Pockets filled with rainbow
http://www.eureka-prj.net/

Additional notes:By the way, the price is 1500 yen, the picture of the poster seems to be the following one.
Poster image of Advance Ticket Gift Get!