Power Spot "Karube Shrine" Dedicated to Women's Breast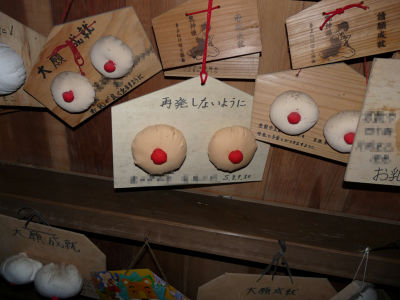 Weird? But you shouldn't make fun, these are sacred. These titty-shaped pincushiony things are Ema(votive wooden plate) offered to "Chichigamisama (Goddess of breast)" at "Karube-jinja (Karube shrine)", Soja city, Okayama.

Read on and explore the mystic site.
City of SOJA -Sightseeing -Karube jinja

Karube Shrine is located in Kiyonekarube, Soja. Ten minutes' walk (three minutes by taxi) from Kiyone station (JR Hakubi Line).

See bigger map.

The Tarachine Bridge.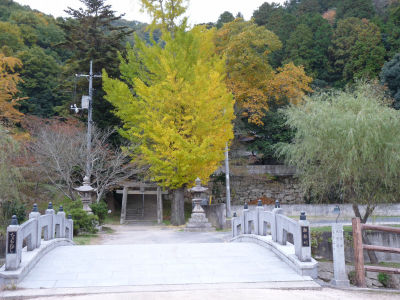 Enter through the torii gate.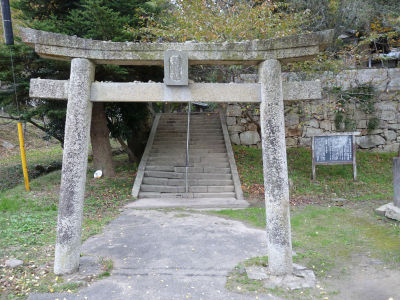 This shrine was built in 1678.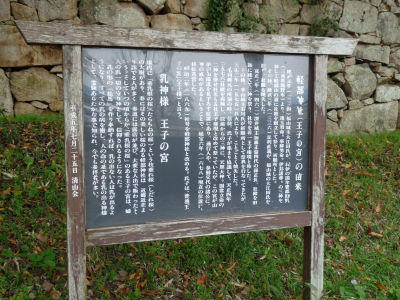 This is the main temple.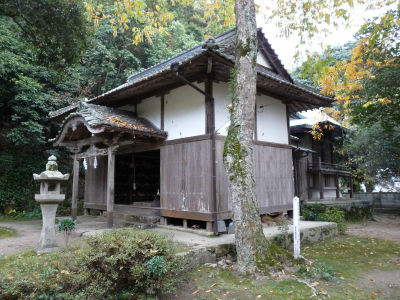 Karube shrine used to have a great shidarezakura (weeping cherry) tree called "Tarachine no Sakura"in its precincts which was worshipped by the villagers. It died at 1940.


What's left of "Tarachine no Sakura".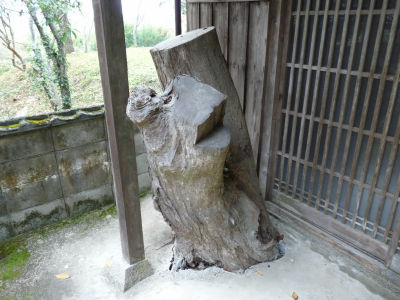 Let's take a look inside.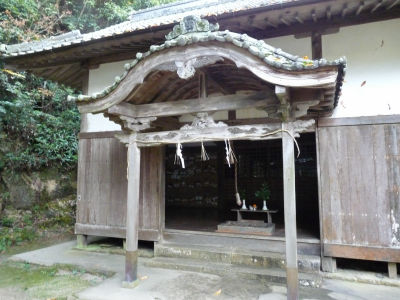 Boobs all over the wall.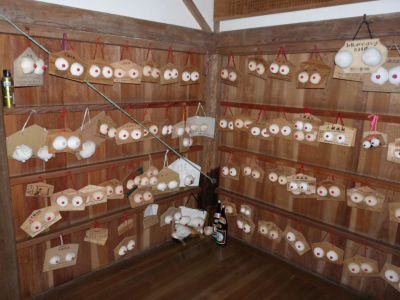 Most are dedicated to wishes for easy delivery of a baby and smooth breastfeeding. There were wishes to heal breast cancers and prayers to be free of relapse as well.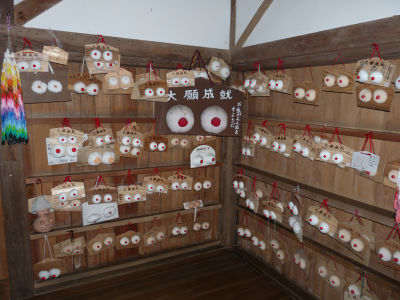 "Finally I've got a baby. Hope he drinks a lot of his milk."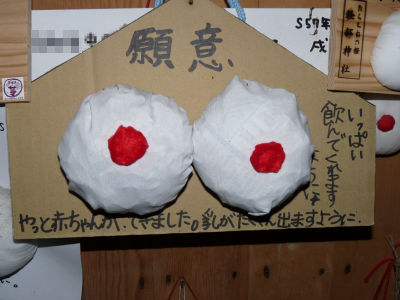 Related Links: