Whether Prince William shaves a beard or not for betting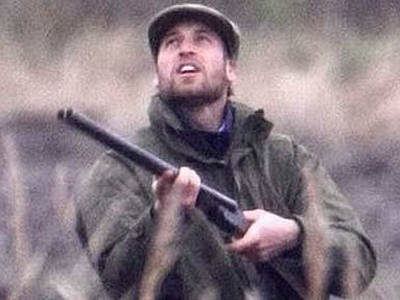 In the UK that is said to be the target of anything except war and human life and deathBook MakerHowever, it seems that there is a bet whether the first Prince William of the British royal family shave his beard by the TV appearance of Christmas. Currently, beards grow firmly like the pictures, but what will happen?

Details are below
Prince William grows a beard - Telegraph

Bookmakers take bets on Prince William shaving beard - Telegraph

Prince William, the heir to the first throne of the British royal family,British Marine Corps special forces SBSWhen participating in training,I was stretching the beard to hide my identityThat's right. He himself likes this beard quite a bit, but whether this is to be shaved until the television appearance by all the royal christmas on the 25th, British bookmakersLadbrokesI'm making a bet. It is better to shave odds 3: 1.

As for the appearance on the 25th, as a member of the royal family there is a voice saying that beards are not suitable, but there is no provision specifically prohibited. However, according to the rules of the British Air Force which will participate in training from next month, it is necessary to shave it beforehand because it can not beard. It is mostly anticipated that you will shave behaving well behind the TV appearance,Pick up helicopters and steer freely during training in the militaryI can not predict because there are unconventional places such as the prince. It is a fun place to shave at what timing.
in Note, Posted by darkhorse_log