The share of Blu - ray sharply rises, the price is also becoming more advanced and it will become a full - scale diffusion period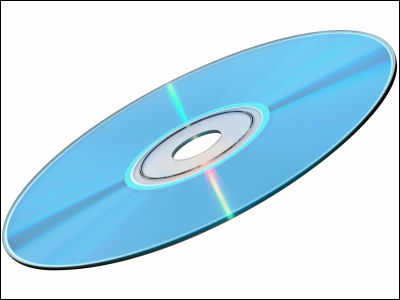 At GIGAZINE in NovemberFirst time sales of Blu-ray recorders exceeded that of DVD recordersWe have told you that the market is rapidly growing as of the end of the holiday season.

Also, the price of the recorder itself is also progressing, and it is said that it entered the full-scale diffusion period.

Details are as follows.
BD recorder in the first half of the year-end shopping season - Before 80% - average price 100,000 yen cut off

According to "BCN ranking" which collects actual sales data of main volume retailers throughout the country, it seems that the share of Blu-ray recorders has expanded rapidly to around 80% in the first half of the year-end shopping battle. Specifically, it recorded 78.5% in the second week of December 8 - 14, and it has increased by about 10% compared with the previous month.

Incidentally, as a background to the surge, the average unit price has fallen sharply from 100,000 yen to 92,300 yen, and that 250 GB low-priced models sold for around 74,400 yen on average sell a lot It is said that it accounts for 39.1% of the entire Blu-ray recorder.

This is a graph from the end of September. Shares are rising sharply as if they respond to the decline in average unit price.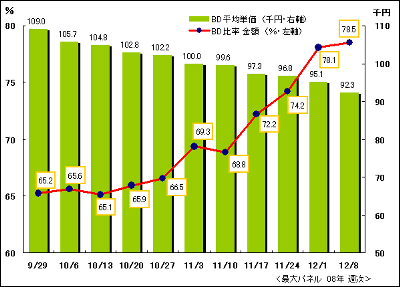 Is it wonder whether the demand to record high resolution terrestrial digital broadcasting and BS / 110 ° CS digital broadcasting in high image quality is increasing ...?