Microsoft left the hardware problem of Xbox 360 for three years, the cost of measures is only 50 yen or less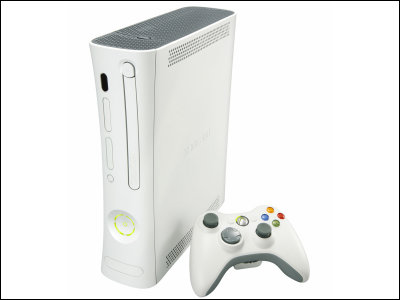 In response to frequent occurrences of "Red Ring of Death" due to design problems of Xbox 360,The user has filed a lawsuit against MicrosoftWe previously told you at GIGAZINE, but despite Microsoft being aware of the problem on another issue different from "Red Ring of Death", I left it for three years because there was no problem with Xbox 360 itself It was revealed.

Also, it seems that the cost of measures against the problem was less than 50 yen in Japanese yen per unit.

Details are as follows.
Report: MS knew about disc-scratching problems with the 36

According to this article, users suspect that the disk drive of Xbox 360 is a defective product against a problem against Microsoft against the problem of scratching the game disk when moving the main body of Xbox 360 while reading the game disk is.

By the way, when the problem of scratches on the disc was taken up by the European Commission,Microsoft denies that there is a problem with Xbox 360 itselfAlthough I was doing it, Microsoft 's representative told that he had received reports from the optical drive team at the time before the release of Xbox 360 about the problem that the disk was scratched in class actions.

In response to the problem of optical drive, Microsoft thought about the following three countermeasures, but both said that they rejected it.

1:Enhance the magnetic force of the disc holder
Reason for rejection:Disapproved to interfere with disk replacement

2:Decelerate the disk rotation speed from 12 × speed to 8 × speed
Reason for rejection:Due to prolonged reading time, rejection

3:Use shock-absorbing parts as commonly used for other optical drives
Reason for rejection:Cost per 50 cents (about 45 yen) per measure is too high and rejected

According to the documents prepared by plaintiffs, as of April 30, 2008, consumers have received over 55,000 complaints about scratches on disks from Microsoft, but Microsoft is limited to its own game software only , It seems that they are only doing a toll-free exchange service at $ 20 (about 1800 yen).

I am concerned about the position of the trial, but against the broken Xbox 360 by raising "Red Ring of Death"I made extended warranty for 3 yearsSo, is there a possibility that Microsoft will do some additional measures?