A phantom menu that appears in the "Tales of" series "MARBO Calais" Taste Review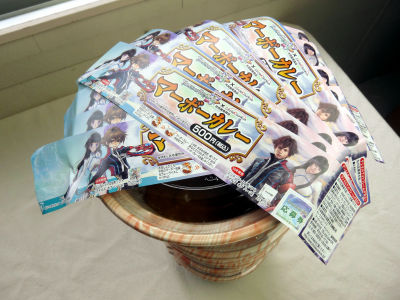 Bandai Namco Games' RPG "Tales of" series known for wearing a unique genre name every time, such as "RPG to know the birth meaning" and "RPG to unleash fate". On Thursday, December 18th, the latest work "Tales of Hearts"Will be on sale, but since it was released from Circle K Sunkus," MARBO-CURRY "appearing during the game from December 9 (Tue) in the form of ahead of that was released from Circle K Sunkus, I bought and tried it.

It is said to be a visionary menu, and it seems to be the menu that gets first place in the user's popularity ranking, but what kind of item is it supposed to be?

Review from below.
Mahbo Curry Campaign | Campaign · Profit Information | Circle K Sunkus

It is said that "Tales of Hearts" development team and Circle K Sunks jointly developed.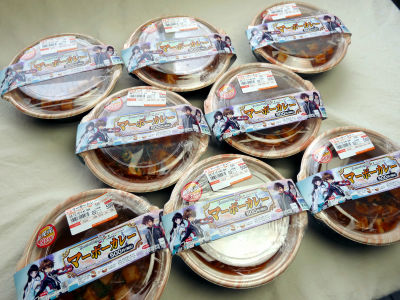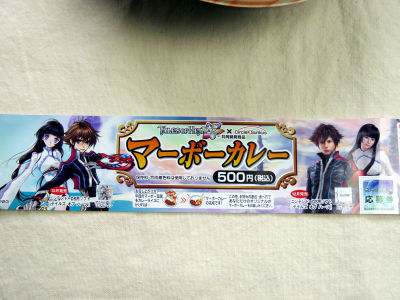 On the left side of the item band is an animated movie edition character.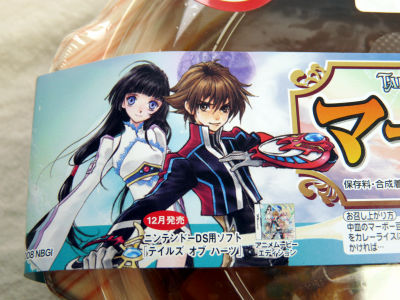 On the right side are CG movie edition characters and tickets. I hear that you get a digital photo frame when you apply with 2 moats.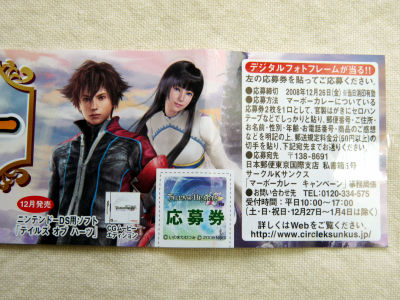 Heat quantity is 536 kcal. Looking at the raw materials, you can see a combination that is not ordinary, namely Mabo Tofu and Curry Sauce.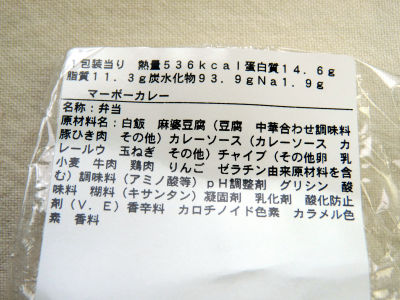 The state before entering the range is like this. Ru is aggregated on rice.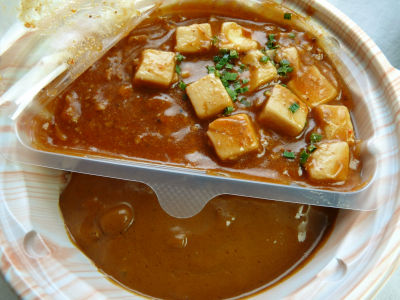 I will chime this one by one range. 500 W takes 2 minutes 10 seconds.



Tin in range.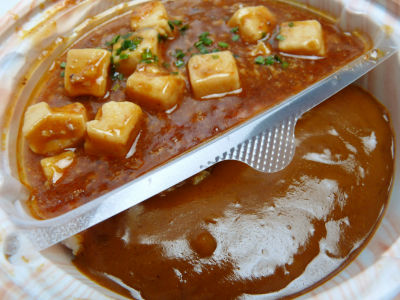 Complete it if you put Mabo Tofu on top of curry.



Mixed boundary.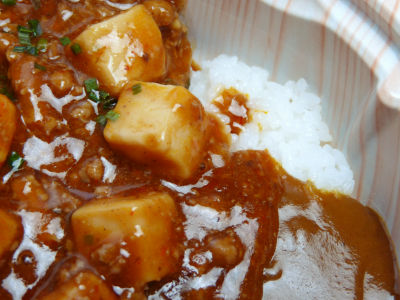 At first I ate curry and maro separately. Curry is slightly dry without ingredients, and it is sweet enough for Mabo tofu to come sweet. However, when this is mixed, spicy hotness of curry comes first, and it changes to the taste that the burning pungent flavor of wax arrives when it draws. Feeling as if medium and hot spicy were dry. As a sweet taste of hemp a little bit before the pungent taste of curry, it may make you feel more painful by that. Tofu was quite small, somehow elastic, and somehow feel like a raw texture. Previously releasedMatsuya's "Mai's Curry"It was pretty easy with a lot of tofu, so I would like you to aim for a dish like New Mabay Curry that goes beyond this.