"Seriously clean and beautiful" that was serialized at jump square is animated manga on the web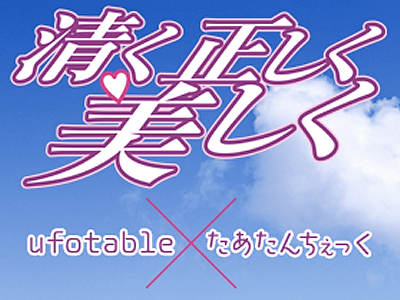 It was "serial cleanly and beautifully" serialized at jump square from December 2007 to March 2008. Today, after 8 months vacation, I revived as a web comic on the site of jump square. That is not just a manga, but the first comic magazine "Anime Manga".

"Pure and correctly beautiful" is an animation production company's original workufotableHowever, the drawing is done by a comic production group ufotable of ufotable, and it seems to be in a style of the form that made use of the main business.

Details are as below.
Jump square [clean and correctly beautiful] ufotable × た ん ち っ っ っ く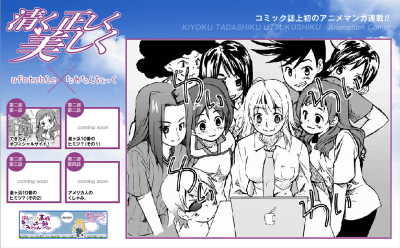 The story from the United States to the prefectural Hoshigahama high school as an international studentUeno KikkaIt starts from the place where it comes and gradually increases friends and shows how to work hard in the soccer club.

This animation cartoon started serializing from November 4th, and now the second part 1st episode "It was possible! Official Site" is published. The soccer club is already doing all of the members and having fun with it. It seems that the first part has not been converted into a book yet so let's wait for comics who want to know exactly how Kikka was familiar.

The official site made in episode 1 is actually released.

Hoshigahama High School Women's Football Club Official Site

By the way, this animation cartoon, ufotable of course is in charge of production. It seems that it is producing cells by dividing frames into cells and animating them in the same way as animation.

Speaking of ufotable "Sky boundary"Chapter 6 Forgotten recording will be released from Saturday, December 20, the seventh Chapter Murder examination (after) will be released in the beginning of 2009, respectively. I am also looking forward to it.