"Ecoful" offering a popular free loose-leaf service so that the number of copies distributed per day will not be only 30 minutes, approaching that mechanism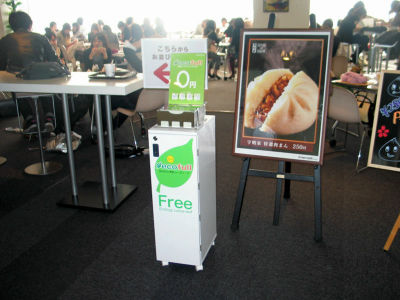 "Ecoful"It is a service that puts loose leaf with advertisement in university campus in a special rack and distributes it to college students free of charge, and there are times when the number of copies distributed per day is not about 30 minutes in some cases. What on earth is it so popular so much?

Details of what kind of loose-leaf actually is distributed, how it is put in place, on-site photographs etc. are as follows.
Free loose leaf ecofull
http://ecofull.good-space.jp/index.html

The loose-leaf provided is B5 size (6 mm 36 rows). We use recycled paper and soy ink, all made by Kokuyo. There are 8 or 16 loose-leafs in one volume, and the mechanism that advertisement is on the bottom 39 mm width 167 mm frame. Advertisements are printed on both sides of the front and back, and different advertisers are posted.

this isChuo University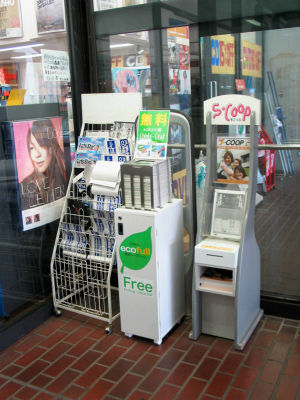 Keio Universityin the case of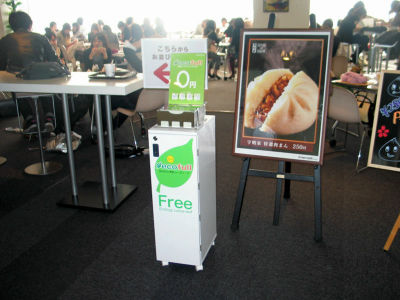 Takushoku UniversityIt is like this.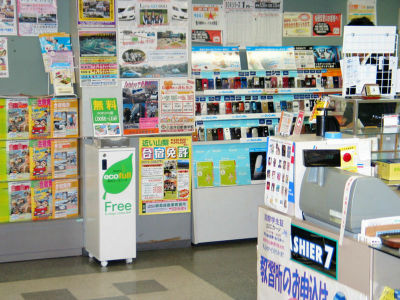 The ingenuity extends not only to loose-leaf but also to racks, it is possible to put about 200 volumes at a time. Loose-leaf replenishment is done every morning before purchasing in the purchasing department, and it seems that efficiency is improved by limiting distributed number of copies per day for each university. Therefore, the number of distribution of each university is adjusted in proportion to the number of students, distributed 50 to 200 copies each day, only one book can be taken.

So, as a secret that has been successful up to this point, first of all, in the questionnaire conducted at the university in Kanto, in response to the question "Are you going to pick up loose leaf with advertisement in the university?Of the 500 college students, 82% (410 people)I heard that students are going to pick up the results. In other words, there was demand in the first place. Other questionnaire results seem to have been as follows.

Q. What kind of memo do you use for studying?
Loose-leaf: 82%
Note: 18%

Q Does the monthly Fluoseleaf monthly be used in April?
6 months: 54%
1 year: 38%
1 year or more: 8%

As a result of further questionnaire, 83% of the students copied between friends before the exam, so it turned out that the students themselves knew that the loose-leaf paper with advertisements spread to friends. Therefore, it seems that it is pretty well because we can spread advertisements to many students many times as many as the actual number of advertisements.

Establishment at the moment The university like this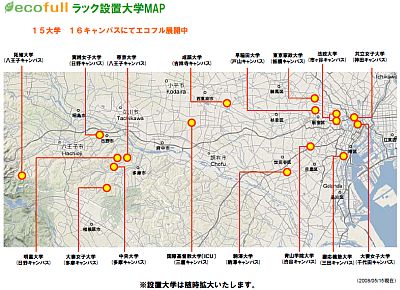 It seems that they are likely to be like companies, but ... how is it?
in Note, Posted by darkhorse