Compare the evaluation of game software by genre by Wii · PS 3 · Xbox 360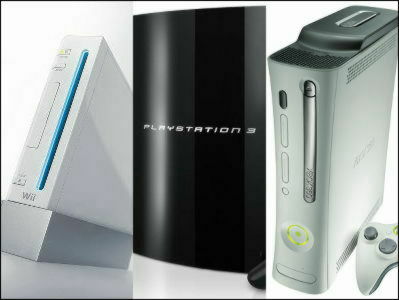 We are comparing the extent of evaluation of genre software by Wii · PlayStation 3 · Xbox 360 in the United States. In Japan, the software of Wii is overwhelmingly sold and there is a high image of evaluation, but what kind of evaluation is it in the United States? Let's see what kind of result it is.

Details are from the following.Which console does best and worst in each genre? | GamesRadar

TPS (third person shooter). Metal gear solid and so on are this genre.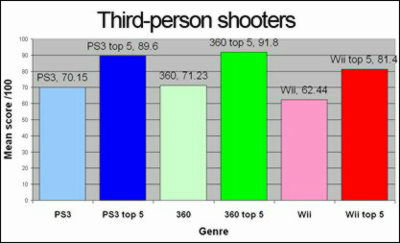 FPS (First Person Shooting). Doom and others are famous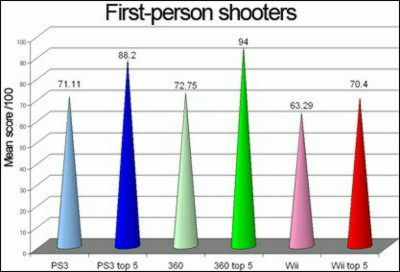 Adventure game. This is the genre of Kamaitachi etc.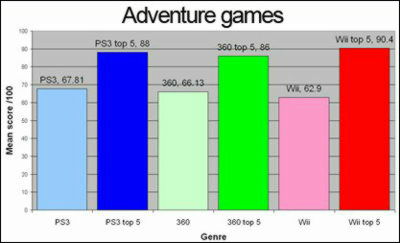 Role-playing game. You know Dragon Quest, Final Fantasy is this genre.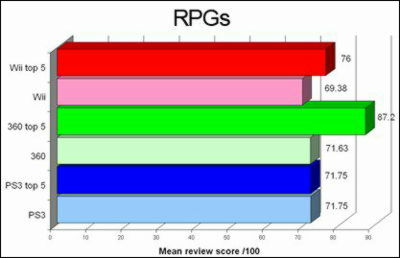 Sports game. Powerful professional baseball and winning eleven are this genre.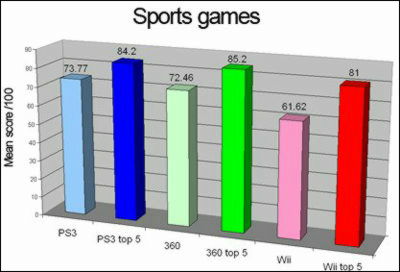 Racing game. Gran Turismo and others are famous.



Fighting game. Street fighter, Tekken and Virtua fighter are famous.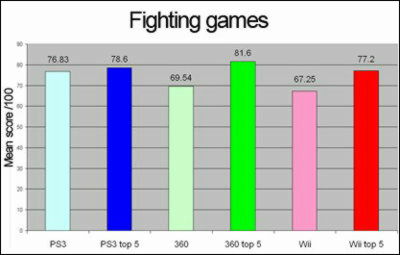 Overall average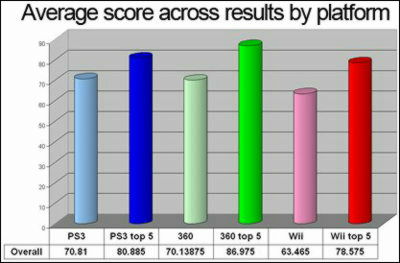 Replace the top genre with gold medals and the second genre with silver medals to compare medals won number



It seems that Xbox 360 is a victory, and it is unlikely that the overseas gaming industry has a high influence on Xbox's evaluation. Also, Xbox 360 and Wii have a big difference in the evaluation of Top 5, so you can see that interesting games and scrumptious games are scattered. Amidst the victory of Xbox 360, can Wii and PlayStation 3 rewind this difference?
in Game, Posted by darkhorse_log