What is the best start game in Xbox history?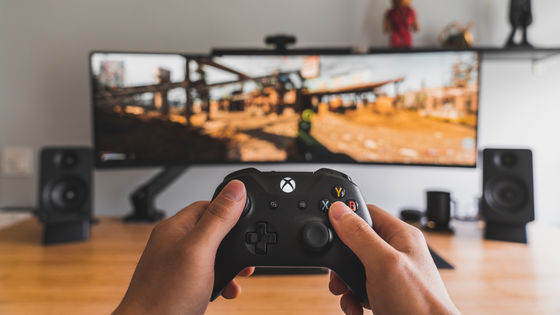 Forza Horizon 5, the latest in the Forza Horizon series of racing simulator games released by Microsoft for the Xbox series, was released on November 9, 2021. The Forza Horizon 5 turned out to be the best start in Xbox history with over 10 million players in the first week of its launch.

Forza Horizon 5 Is Now Xbox's Biggest Launch Ever
https://kotaku.com/forza-horizon-5-had-the-biggest-launch-week-in-xbox-his-1848096365

Forza Horizon 5 is an open world racing simulator game set in Mexico for the Xbox Series X and Xbox One.

Forza Horizon 5 --Official Launch Trailer --YouTube


It's been revealed that Forza Horizon 5 has gained more than 10 million players in the first week of its launch. Phil Spencer, head of the Xbox brand at Microsoft, said in his Twitter account, 'We've been investing in the Xbox brand for years to allow more people to play games. With over 4.5 million players across the game, Forza Horizon 5 is doing this as well. Forza Horizon 5 is the biggest start in Xbox Game Studios (XGS) games ever. The number of simultaneous users recorded in 24 hours from the release is three times that of the previous Forza Horizon 4. '

We've invested for years in Xbox so more people can play. With 4.5 + million players so far across PC, cloud & console, Forza Horizon 5 shows that promise coming to life. Largest launch day for XGS game, peak concurrent 3x FH4 high . Thank you players & congrats to @WeArePlayground

— Phil Spencer (@ XboxP3) November 10, 2021


In addition, the official Twitter account for the Forza Horizon series reveals that it was the first Xbox Game Pass title to reach 10 million users in the first week of its release. The Xbox Game Pass is compatible with the Halo series and Forza Horizon series.

You To The Thank More Than 10M # ForzaHorizon5 fans More Fan For The Biggest First Week In AttoXbox History And AttoXboxGamePass EVER. GG! Pic.Twitter.Com/WXZawEvBkO

— Forza Horizon (@ForzaHorizon) November 19, 2021


Regarding the success of Forza Horizon 5, game media Kotaku said, 'The release of Forza Horizon 5 on the Xbox Game Pass has greatly helped the title's success. Even if you're not interested in racing simulator games, through the Xbox Game Pass. It's highly likely that you're downloading the title, 'he said, noting that it was released as a compatible title for the paid subscription Xbox Game Pass, as well as being sold separately, which led to this great success.

Kotaku also said, '(The success of Forza Horizon 5) is one of the latest success stories for Xbox and the Xbox Game Pass, and the result of years of struggle for Microsoft to make its exclusive title a big hit.' He emphasizes that Forza Horizon 5 is a huge success as a result of Microsoft's efforts to focus on developing exclusive titles.

Forza Horizon 5 is not only sold as a packaged version on Amazon.co.jp for 7590 yen , but is also included in the Xbox Game Pass , which allows you to play over 100 titles for a fee from Microsoft. ..

In addition, Forza Horizon 5 has been released not only for Xbox but also for PC, and Steam version is also distributed. According to @BenjiSales, who analyzes data in the game industry, the following five XGS titles have the highest number of simultaneous users on Steam, and Forza Horizon 5 seems to have recorded 81,096 people.

Halo Infinite is now the first ever Xbox Studios Game to pass 200k + concurrent players on Steam and set the all-time record

Top 5
1. Halo Infinite --201,044 (and growing)
2. Halo MCC --161,024
3. Forza Horizon 5 --81,096
4. Age of Empires IV --73,928
5. Sea of Thieves --66,906 pic.twitter.com/IRqKU67MKY

— Benji-Sales (@BenjiSales) November 15, 2021