Japanese movie software association announced a messy opinion that 'Private video recording compensation is necessary' as profits decrease when animation is recorded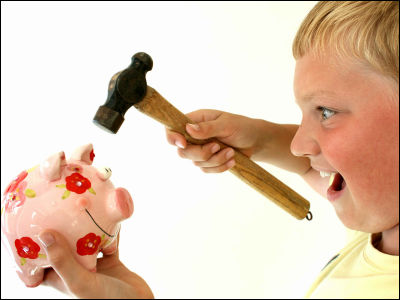 Japan Video Software Association (JVA)Announced on June 17 "About the basic idea of ​​our association on private recording problem"Among the recordings from the broadcast, especially with regard to animation programs,

"The influence on the package business by recording from broadcasting is great, even if there is no direct sales reduction, private picture compensation money is necessary"

We revealed the idea.

Compared to the concept that "until now sales are reduced due to illegal distribution on the Internet, compensation is necessary", "compensation is necessary even if sales are not reduced" is a rather incoherent thinking But what exactly is it?

Details are as below.
(PDF file) About the basic idea of ​​our association on private recording problem

From the third page to the fourth page of the above file is the point of this time.


(2) Impact on package business by recording from broadcasting is large, even if there is no direct sales reduction, private picture compensation is necessary

Among the recordings from broadcasting, especially for animation programs, many of which are produced by those who are not broadcasters,Depending on the broadcast itself, you can not collect production funds. For the producer, the main collection source of production funds is a packaged product such as a DVD to be released after broadcasting. In such a business model, if a large number of broadcasted animation programs are recorded in private, there will be unbearable adverse effects on the sale of packaged products afterwards.
In this way, the occurrence of "lost profits" by private recording is remarkable, especially for movie copies whose collected capital is collected by producers, such as animation programs, after packaged products after broadcasting.
Regarding broadcasting of theatrical movies in which the release of packaged products often precedes, sales and rental of packaged goods and paying distribution are not to be terminated at a certain time but are continued even after the broadcasting Therefore, it is thought that some "lost profit" is generated by private recording from the broadcast.
First of all, as a business model currently being carried out, in the case of a late-night animation program, profit does not come out simply by broadcasting on television, rather it is positioned as "advertisement" itself, and profits are made for DVDs and related goods etc. There is a reality that it is a model to collect.

In some cases, it sometimes sells overseas as well as "overseas" to eventually bring out profits, so business models that profit only domestic television broadcasting are quite severe.

Production I.G Miku Ishikawa Interview with President (Part 1): NBonline (Nikkei Business Online)

Even 'BLOOD +', which was one in terms of audience rating, is a business surplus. Especially I earned overseas business. It is said that the recent Japanese anime market price for the US is 20,000 to 30,000 dollars, but this work was sold at a price higher than twice that price.
In other words, if you write it easily, it is a business model like the one below.

Terrestrial television broadcasting (no profit, buying money by paying out)
↓
DVD sales etc. (profit is given by packaged commercialization)

This method is called "Production Committee method", etc., and the explanation of the following page is detailed.

Conscience of the fake: Is the television station hollowing out the animation money?

Although this is the method of business of the main television stations, recently there is a method called "production committee system", (in the industry probably "TV shopping system" is better).
This is the way the Production Committee buys "broadcasting frame" from the TV station and flows animation there.
From the TV station, it is less effective than streaming TV shopping, but because it is a wind body of the program, it means that it can be tolerated well in terms of content enrichment. I have stopped stations that I can not put up with monetarily, so now this method is about tx. (Additional note: The independent U station in the metropolitan area is Bari Bali.)
On the other hand, from the production committee, it is appealing in that radio waves of television stations can be used as "promote".
So, what I am aiming for is "hit" by movie, DVD, and character goods development. And maybe some sponsors can expect. (I have bought for 30 minutes, so in this case the CM fee enters the Production Committee, and if not used I will return it to the station in the sky.)
There is a figure on these pages about these flows, so it is fairly straightforward to look at it and you need to understand this flow first.

Illustration · "Is the TV station dragging out animation money?" - Attribute = 51

in short,Broadcasting Purchase ProgramIt is completely different from "program selling" which sells programs produced by the broadcasting stations themselves to local offices and so on, is not it?

Since it costs money to broadcast on terrestrial broadcasting, even if it simply shifts to net distribution, this time it is said to be quite severe as "transfer fee" and "server fee" to support the huge amount of traffic are generated From the current situation, there are also many ways to organize it with various video sharing / distribution sites and various portal sites of various providers on the net, and to make it public for a limited time based on that .

So, the Japan Video Software Association's saying is not limited to just this.


As mentioned above, although it is considered that "lost profit" occurs due to private recording from broadcasting, as mentioned at the beginning,It does not necessarily matter whether direct sales reduction has occurred. Even private recording from the broadcast after the package product release is an act of enjoying the economic value of the copyrighted work of the film in its original form and from such private recordings,Whether or not direct sales reduction occurred, Because we need feedback on filmmakers.
And, in addition to realizing the feedback by private picture compensation compensation, there is no appropriate method in the present situation.
In other words, "If you record, you will lower the profit, so give money." However, at this time private reproduction is allowed.

Copyright Q & amp; A (from copyright consultation)

Under the Copyright Law, in the case where the person using the copyrighted work is aiming "to use it personally or within a limited range equivalent to this or similar," (private use), the permission of the right holder It is stipulated that it can be duplicated even if you do not obtain it (Article 30 (1)).
● Private Duplication (Okiki Fusushi) - Copyright Relations -

For copying acts for private use the copyright does not come into force (Article 30, paragraph 1 of the copyright law). This was accepted from the standpoint that if copying the copyrighted work for private use only, it would not give so much economic loss to the copyright owner.
If private recording is carried out by terrestrial broadcasting and "lost profit" occurs, why bother to do the act of hurting its own purpose? That is to say, obviously what you are saying contradicts. In other words, it does not need terrestrial broadcasting, it is enough to shift to pay-per-view etc. At the end of the phrase "Regardless of occurrence of decrease in salesThe claim that compensation is necessary is incoherent and messed up. Even if anyone listens to it, it sounds as if he says, "Since profits do not come out like they used to be like in the past, we are going to pay for money" and "I can not afford a free private reproduction because I am not profitable, please give me money."

In addition, we are talking about meaning such as losing profits expected in the future through private recording, but there is a fact that future profit margins are getting bigger accordingly.

Reason why funds flow into animation production - Interview with Keisuke Iwata, Director of TV TOKYO Animation (part 1): NBonline (Nikkei Business Online)

On the other hand, film assets remain even if they are depreciated. If the work is evaluated as "masterpiece" in the future, there is a possibility of selling DVD - BOX or obtaining broadcasting rights income, despite being an asset which is almost not present on the book .

In fact, as a line of products that video makers are the mainstay of the past few years, there is an old BOX sale. I think that there were many goods that sell the old-fashioned work seen in childhood towards adults in their 30s and 40s. DVD-BOX of "Mobile Suit Gundam" released at the New Year's holiday is the best example. Products of tens of thousands of yen are sold for 120 thousand sets.
In other words, the business model that profitable by package sale by DVD is not "short-term collection type" which completes only by "just after the end of broadcasting", but the "long-term collection type" business model where profits are expected further from there is the original It is a figure. Moreover, since animation film can be depreciated in 2 years, it has meaning as "amortable advertisement expenditure" for selling related products of the work, and even if only this point is not touched, the recognition of the Japan Video Software Association It is how sweet it is, and you can see whether you are aiming for misunderstanding against unknown people.

The reason why I am not profitable in the first place is the contracts of the production side with the television station, the constitution of the industry,Business model collapseIt is a problem, you have to say that the way you call out to the outside for reasons of bankruptcy and tell the money is strange.

The times are constantly changing, and it is natural story that it will be culled out if you try to go against that change, the thing to do is to explore ways to survive in this period of change. Apparently it seems to be claiming "compensation money" as part of that "way to survive", is not it embarrassing ...... it is one that is obsolete as it is. Do you ask for something "compensation money" because newspapers and magazines are no longer being read and the number of circulated circles is decreasing? Rather than doing such a thing, seeking a new way should be the first choice, rather we should go through the industry as a whole.