A new American texture ice "dippin 'dots (Dippin Dots)" taste review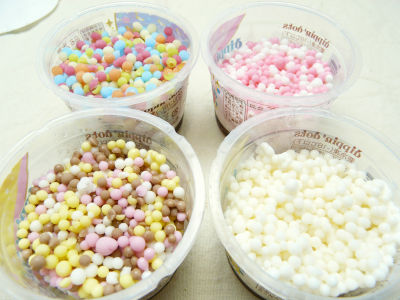 I tried trying because I was born in the US because the ice "iced dippin 'dots (dippin dots)" born in the US was sold to convenience stores. Tasting this time is "vanilla taste" and "banana mix taste", "strawberry cheese taste" and "rainbow taste". I am looking forward to what kind of taste it is healthy and fresh texture ice that does not utilize eggs and synthetic coloring. The price is 350 yen (tax included) and it is slightly higher.

Details are as followsDippin 'Dots ice cream Dippin' Dots

Vanilla flavor. Eggs are not used. I am also worried that the country of origin is South Korea while saying that I was born in the USA.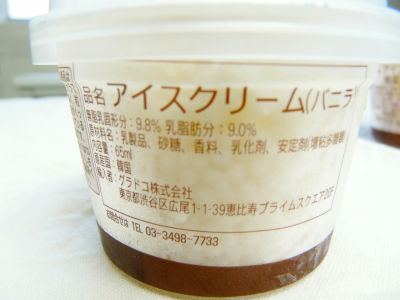 Sometimes I do not use eggs, 135 kcal and discreet.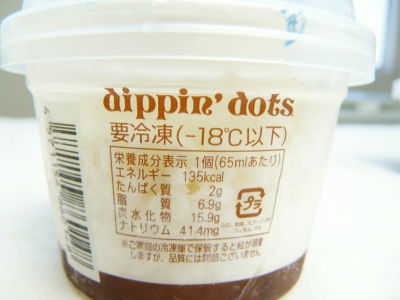 Precautions that the grains are stuck together.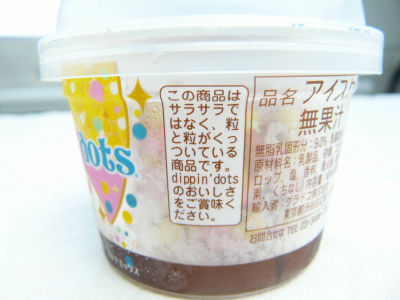 Raw materials of strawberry cheesecake taste.



It is 135 kilocalories, the same as vanilla.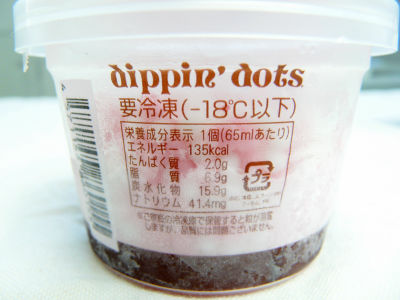 Raw materials of banana mix.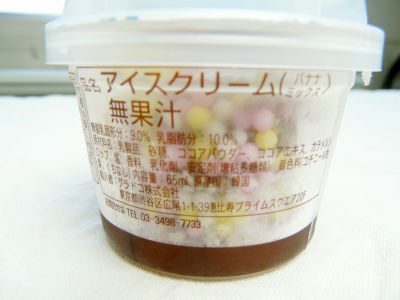 138 kilocalories. Slightly higher than vanilla and strawberry cheesecake.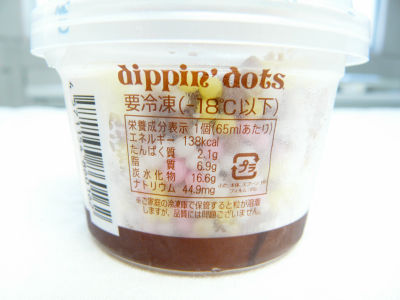 Rainbow raw materials.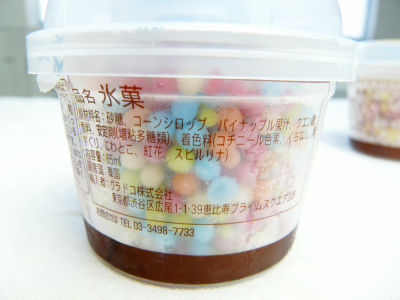 68 kilocalories. It is considerably low calorie.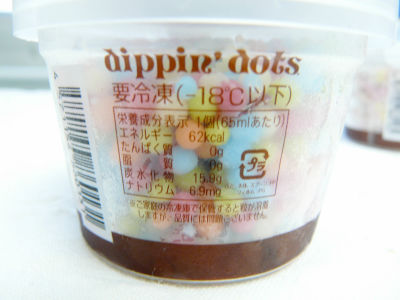 The back side of the lid looks like this. There is a folded spoon inside.



When peeling the paper on the lid, a spoon comes out.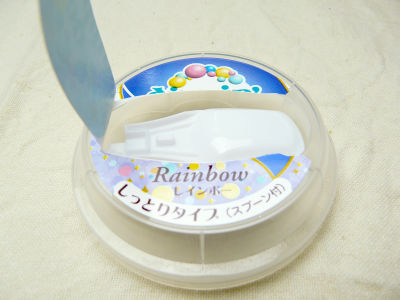 It is colorful when arranged side by side. I am surprised that it does not use synthetic coloring with this.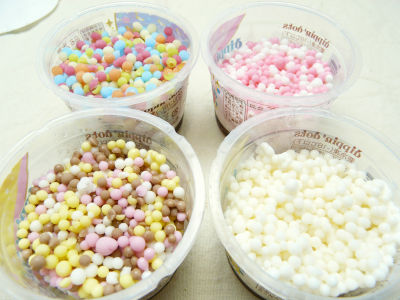 I scooped up the vanilla with a spoon. As noted, there is considerable stickiness.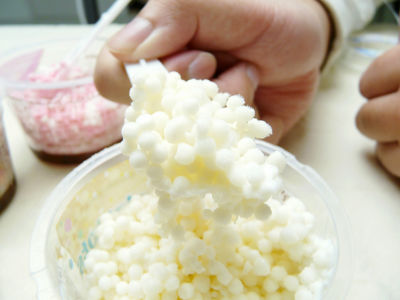 Strawberry cheese cake is also sticky.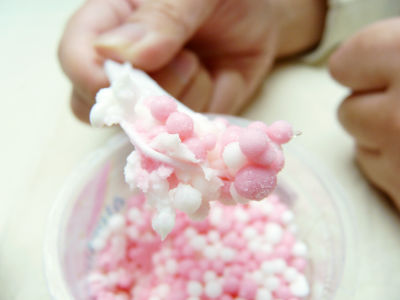 Banana is like this.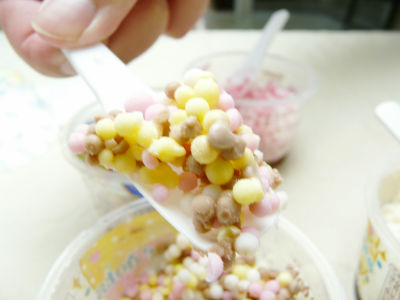 Only the rainbow is smooth.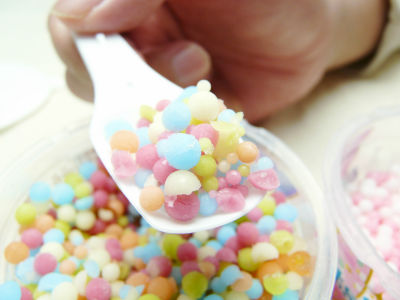 The texture of vanilla taste expresses a feeling of collapse while leaving the smoothness of vanilla ice, giving a very unusual texture. The taste spreads moderately sweetness in your mouth, but it is easier to eat as it is crispy after all.

The texture of banana mix taste is the same as vanilla taste. The taste is mixed with the sweetness of chocolate and the sweetness of banana, and it is a rich taste. But the taste is crisp.

Strawberry cheese cake taste texture is the same as vanilla taste. It is quite sweet compared to vanilla and banana mix taste, and sweetness remains until after.

The feeling of the rainbow taste is the feeling of enlarging the grains of shaved ice, the feeling of collision is the strongest. The taste is refreshing and easy to eat.