'Nomu Halo Halo Ramune Style Cider' tasting review that combines refreshing ramune with sweet vanilla scent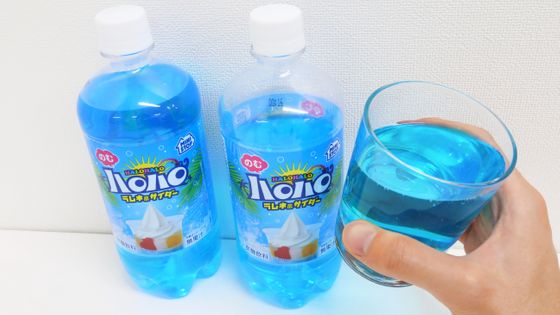 ' Nomu Halo-halo Ramune-style cider ', which is a reproduction of the classic Ministop sweet 'Halo-halo Ramune' with Cheerio's 700ml carbonated drink, will be available at Ministop nationwide from May 3, 2022. doing. It is said that it is a cider that can taste 'halo-halo feeling' with a large capacity, so I tried to see what kind of taste it is.

Nomu Halo Halo Ramune style cider 700ml
(PDF file)
https://www.ministop.co.jp/corporate/release/assets/pdf/2022050209.pdf
Nomu Halo Halo Ramune Style Cider | Product Information | Ministop
https://www.ministop.co.jp/syohin/products/detail033126.html
Arrived at Ministop.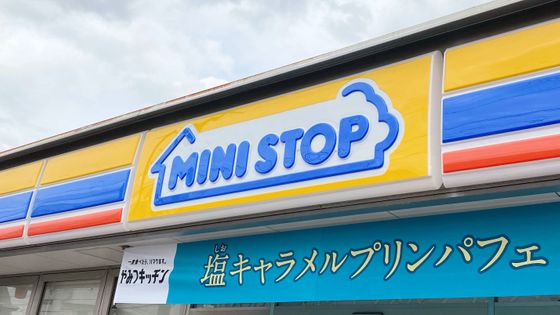 I bought 'Nomu Halo Halo Ramune Style Cider' immediately.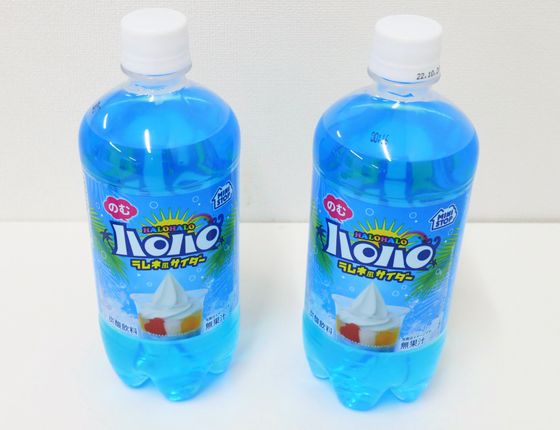 'Nomu Halo Halo Ramune Style Cider' is a bright blue color reminiscent of the shaved ice part of 'Halo Halo Ramune', and the label has a picture of 'Halo Halo Ramune'.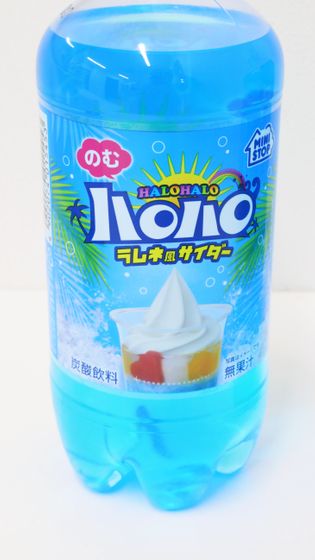 You can find out what kind of dessert 'Halo-halo Ramune' is by reading the following article.

Two types of tasting reviews such as Ministop's 'Halo-halo crackling grape' that makes the crackling candy pop and stimulating texture addictive --GIGAZINE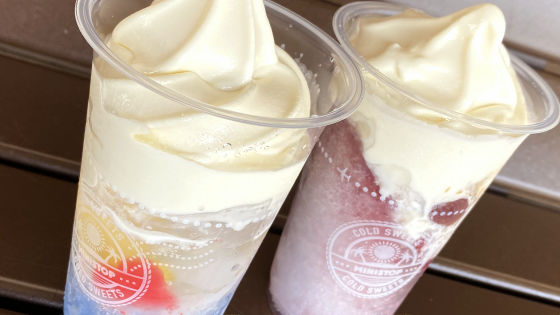 Fructose corn syrup, carbonic acid, flavoring, acidulant, sweetener, coloring, etc. are used as raw material names, and the content is 700 ml. The calorie is 19kcal per 100ml, so it is 133kcal per bottle.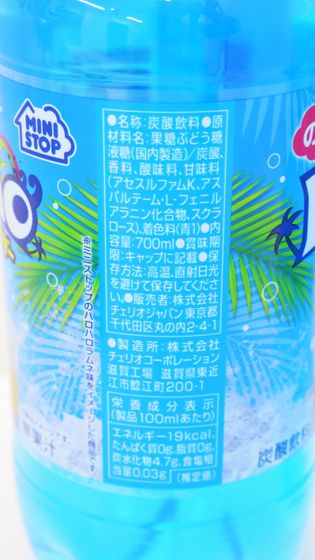 When poured into a glass, it looks like a blue Hawaii syrup of shaved ice.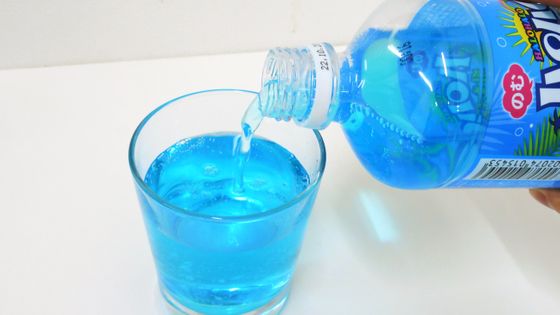 When you drink it immediately, you can feel the refreshing flavor of ramune and the sweet scent reminiscent of vanilla and cream in the carbonic acid. Although it does not have the flavor of the fruit contained in the original halo-halo ramune, it certainly reproduces the taste of 'halo-halo ramune when the soft serve ice cream on the top melts a little and mixes with the ramune-flavored shaved ice.' Also, if you eat halo-halo ramune at once, your head will hurt, but you can drink 'Nomu Halo-halo ramune-style cider' at once without any problem.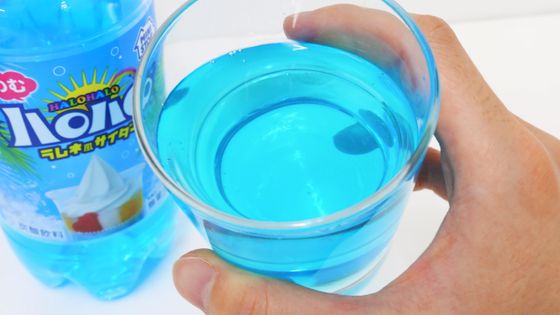 The price of 'Nomu Halo Halo Ramune Style Cider' is 162 yen including tax, and it will be available for purchase at Ministop nationwide from May 3, 2022 (Tuesday).