I tried calling on Nippon Express whether the annihilation of Pelican flight is true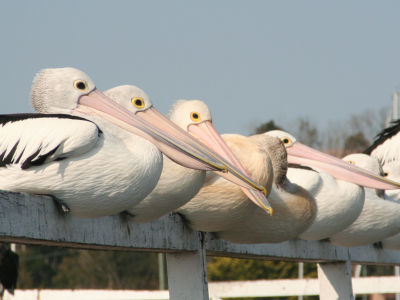 Asahi.com "Pelican flight retirement. Nippon Express, unification into Yu-PackAlthough it reported as Nippon ExpressNegative content of the reportDid.

So, I actually tried calling on Nittsu for the fact that the Pelican service, which has been running for about 30 years, really disappears.

According to the report of this time in detail from the following, Pelican flight seems to disappear for the following reasons.

1: Pelican Flight business is in deficit
2: Mail and Nippon Express in October last year,Agreement on business integration
3: Business contents of Yu-Pack and Pelican flight overlap

Furthermore, according to a survey conducted by the Ministry of Materials and Communication in fiscal 2006, handling of four large courier companies seems to be as follows.

Yamato Transport: 1,1 69,82 million pieces
Sagawa Express: 1,028.5 million pieces
Nippon Express (Pelican Flight): 344.33 million pieces
Postal business company: 267.94 million units

In other words, there is enough merit that both companies can merge. However, I asked by telephone to the pelican freepial dial of Nippon Express as to what is the real thing.

Q:
It is reported that at this time asia.com there are no more pelican flights, is it true?

Nippon Express:
It is a totally misinformation about this news report. We will continue to do business in the future. We apologize for any inconvenience.

Is it really a misinformation or a truth? ... In any case, I am worried about the future of about 5,000 employees currently working in Nippon Express.