Try to fully explain how to subscribe to "YouTube Partner Program" and how to use it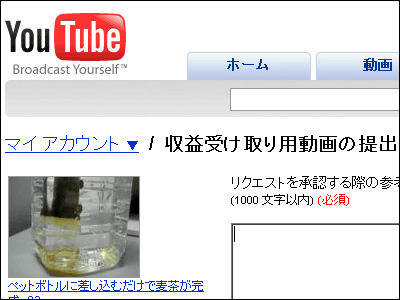 Started today "YouTube Partner ProgramAlthough the movie uploaded by this will become profitable, I actually tried applying actually because I actually wondered what kind of application the application will proceed, so let's explain it completely. If you are interested please refer.

A complete explanation manual is from the following.
■ Application stage 1 "Approval of online registration form"

First of all, log in to YouTube and access the following address.

YouTube - Partner Program
http://jp.youtube.com/partners

Click "Apply Now"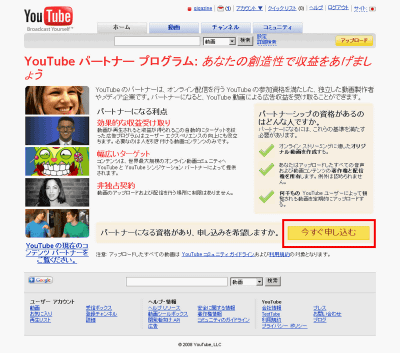 Enter necessary items in order and click "Confirm application details" button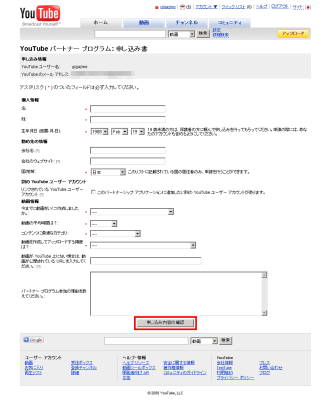 You can also target movies in another YouTube account




It can be added like this. It is convenient for those who use multiple accounts separately.




As the confirmation screen appears, check if there is no problem and click "Send application"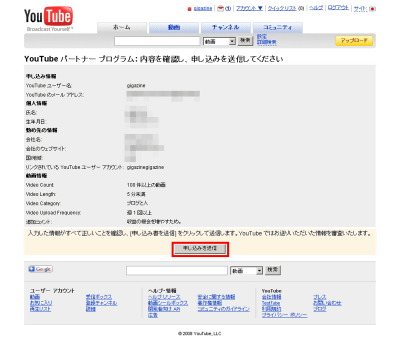 The application is complete.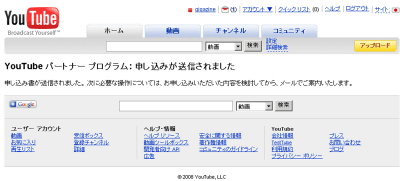 ■ Application phase 2 "Google AdSense approval and linking"

You will receive an email with the subject "Confirm Google AdSense Access on www.youtube.com" from YouTube, so clicking on the link will display such a page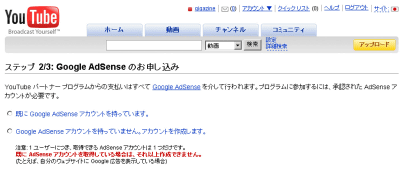 Since I already have an AdSense account this time I will use it. After input, click "Use this AdSense account"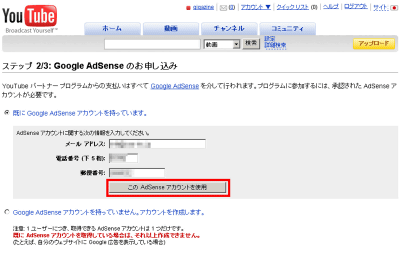 You are done.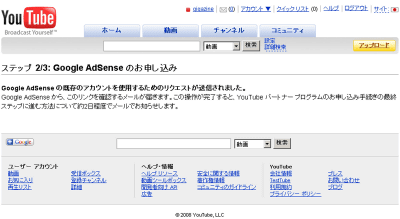 Since Google AdSense will receive an email with the subject "YouTube Partner Program Application Form", click the link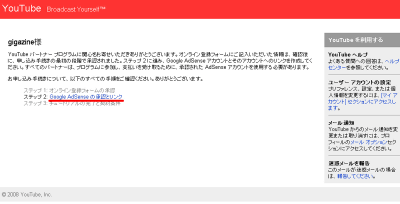 Please allow access to your YouTube account and click "Send information"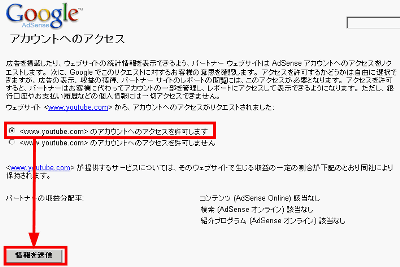 This completes the permission




■ Application stage 3 "Tutorial completion and contract terms"

You will receive an email with the subject "Adsense link created by the YouTube Partner Program" from YouTube, so click the link in the email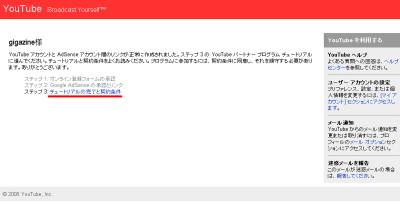 A total of 13 pages of tutorials will begin.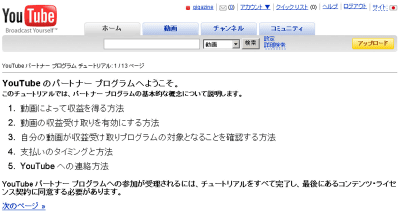 How to earn money by animation. Revenue seems to happen with impressions, that is to say the times seen.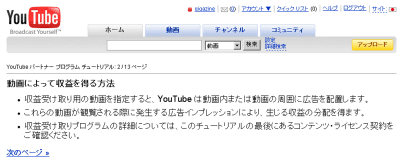 How to enable monetization for videos. As a precaution, it is not effective unless it is a movie longer than 30 seconds.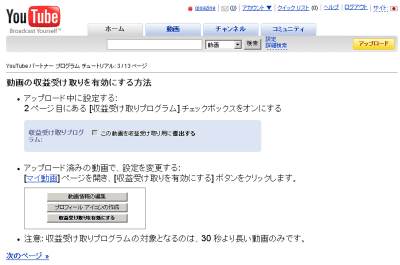 If you want to enable monetization, a description about the video is required. In other words, BGM was written by himself or something like this, which is licensed from the right holder. By doing this, we will make sure that YouTube side is responsible for anything.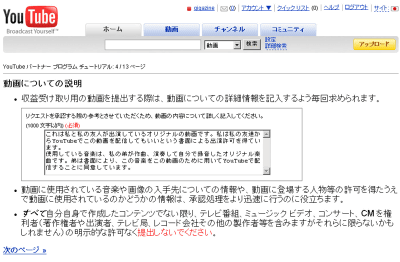 Procedure after sending a video for monetization. Newly uploaded videos will be kept private and it will take up to 48 hours to be approved. It will be made public after being approved. It is said that uploaded videos are deleted when they are dismissed ... ... It seems to be sad considering time and time. So, until you get approved, you have to worry about it if you do not erase the original movie you uploaded.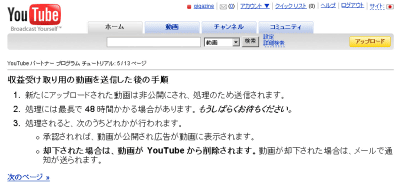 When uploading a video, please do not forget your responsibility.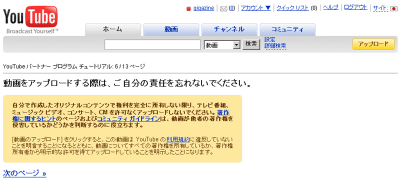 important point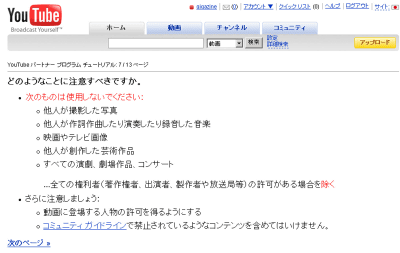 It seems to be canceled immediately if it violates. be careful.




Common misunderstanding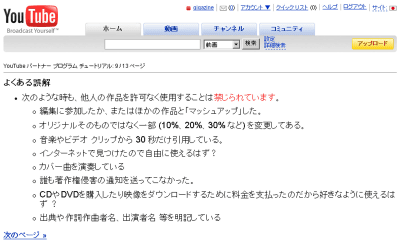 More information. Disclaimer is also written.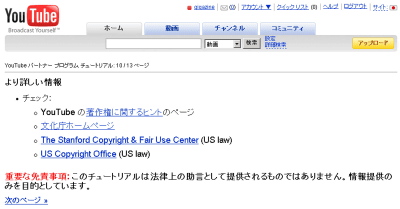 Timing and method of payment. It will not be paid unless it reaches 100 dollars.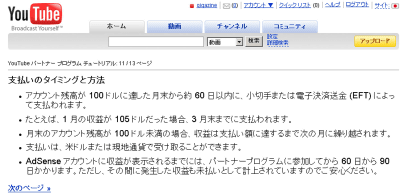 How to contact YouTube




Lastly read the content license agreement, check it and click "I agree". When I want to check the contents of license agreement laterclick hereYou can see it if you do.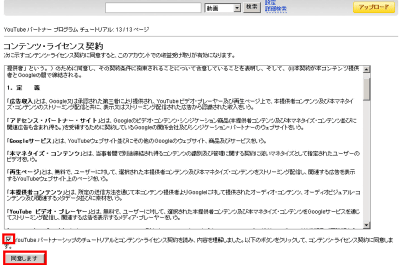 Please be aware that this will appear in your Google AdSense account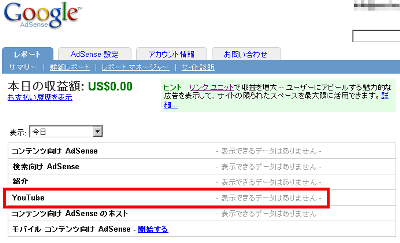 You can also read this tutorial from the following with you logged in to YouTube.

Partner tutorial - How to use YouTube partner features

■ Practice
If you want to enable monetization, click on "Enable Monetization Receipt"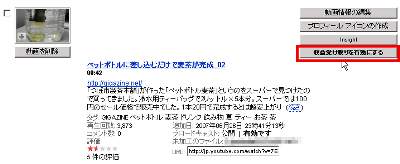 Please fill in the explanation that you own all the rights of this movie ~ Click "send"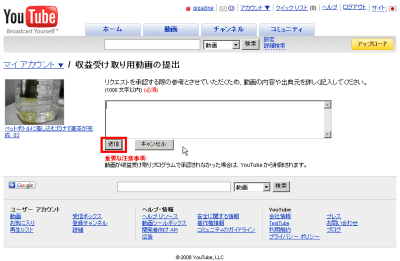 I only pray that it will be approved safely.