Finally the recordable Blu-ray drive fell at a stroke, realistic for popularization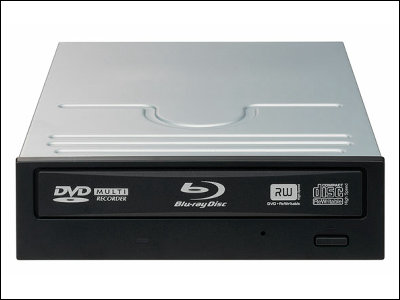 Although it was the Blu - ray that finally won the next - generation DVD as a result of fierce competition with HD DVD, a significant drop in the corresponding drive began.

As prices are going down at a stretch, if the price falls as it is, the day when Blu - ray drives become popular widely may not be so far.

Details are as below.
Major price comparison site "Price .com"According to price information published in the previous GIGAZINE, LG Electronics' drive that both corresponded to Blu-ray and HD DVD"GGW-H20N"It is 2,900 yen as of April 04, 2008 23:00, 30,000 yen is divided.

Price .com - LG GGW-H20N Price comparison

Price variation graphIt is like this. It has declined by about 15,000 yen from around March 20th. People who bought before the price drop may be hard.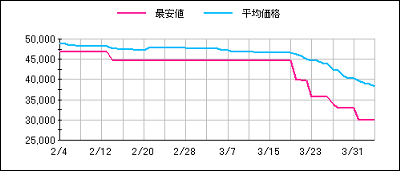 Although GGW - H20N does not correspond to "LTH" which is an inexpensive BD - R media standard using organic pigment at the present moment, the model which already corresponds to LTH also approaches 30,000 yen.

Price .com - IODATA BRD-SM4B Price comparison