Toyama prefecture council is committed to airing in the prefecture of animation "true tears", realization of broadcasting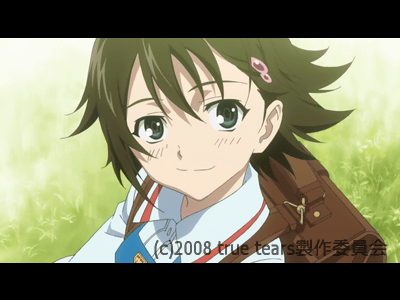 The animation which the high school students spread the youth pattern on stage of the real town in Toyama prefecture, now on air "True tearsAlthough it is, it seems that it is not being broadcasted in Toyama prefecture which is the stage.

However, a member of the Toyama prefectural assembly council stood up as "why is not on air in Toyama prefecture!", It is said that terrestrial broadcasting will be realized.

Details are as below.
Anime in the castle tower of Shiawase is in the stage, in Toyama ...(Fishery)

The above blog is for Toyama prefectural assembly memberYamabe MisatsuguAccording to Mr. Chikako Yamabe's wife, Mr. Chikako Yamabe, it is said that the animation "true tears" of the stage is set in Toyama PrefectureHave received high praiseSince obtaining information such as Yumegasa Yamabe "It is not on air in Toyama prefecture!" It is getting hot and it seems that it was moving toward the realization of broadcasting in Toyama Prefecture.

As a result, from the spring "true tears" is expected to be broadcast in Toyama prefecture.

In addition, when I inquired from the office of Megumi Yamagiri 's office directly, Mr. Chikako Yamabe told me that the above contents are facts.

Also, according to the official blog "true tears" updated today, it seems that it will be officially announced on the internet radio delivered today.

TV anime "true tears" Official Blog

· Add on April 3
"True tears" from "Producer of" true tears "Mr. Nagatani's broadcasting on Toyama TV was realized upon receiving an offer from Toyama Television directly, realized by receiving counsel from Yamabe There was a message that it was not.

Following this, when confirmed to the office of a member of Yamabe, members of Yamabe, "Animation set in the local area", "Created by a local studio" "Sponsors are necessary for broadcasting in Toyama" It is talking about every time I meet a person, and it seems that Yamabe Chikako wrote it on my blog that he was "moving".