The world's largest graveyard in Najaf in Iraq "Valley of Peace"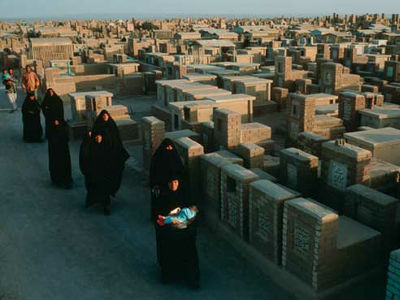 Iraq'sNajafThere is a place called Wadi al-Salam in the city called "Wadi al-Salam". This is Valley of peace, meaning the valley of peace, it seems to be a sightseeing spot when you listen to only the name, but it is actually a cemetery of Shi'a Muslimism. For Najaf the Islamic fourth caliph,AllyThere is a mausoleum of Sunni, regardless of Shi'ite, respected regardless of Shi'ite, especially Shiite Muslims seem to want to be buried in a place where Mausoleum can be seen as Ally is Shi'a founder.

Details are as follows.
Right and left of the road, everything is a grave.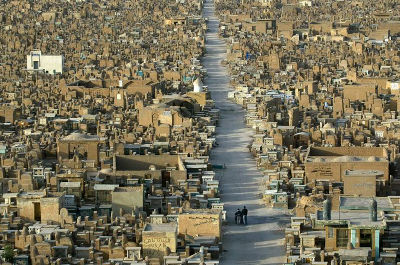 A man who comes to the grave.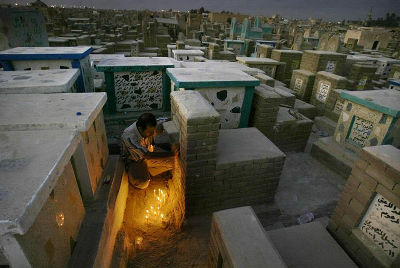 Most tombs have the same shape. The simplest one is a brick one.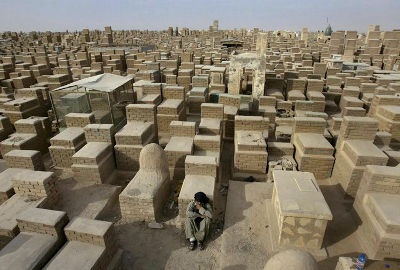 MSN Video - A place to rest in peace in Iraq
People carrying coffins. Muslim funerals are held at the mosque, then head towards the cemetery with the coffin the head.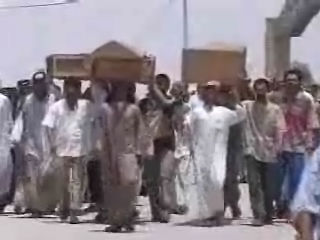 Dig a hole for burial. Burial is burial, so lay the head of the corpuscle facing towards Mecca.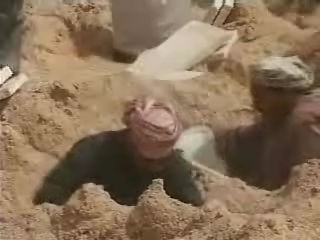 Finally, my family reads the Quran and gives up words of prayer.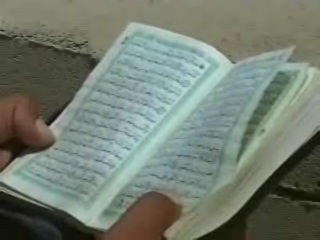 It is Ali's temple that is visible in the distance.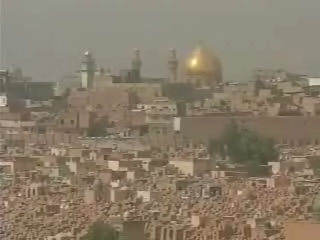 Iraq's Valley of Peace - World Blog - msnbc.com

World's largest cemetery (3 pics) (// STATiC)

· Reference Link
"Q & amp; A 100 that understands the Islamic world well" / Chapter 6 Q75: What about Islamic weddings and funerals?

MAMA @ WORK: Participating in the funeral of Islam

Tomb of Japan: Islamic funeral: Deathbed - Funeral - burial