About SNS "Tagged" trying to participate by using the web mail address book without permission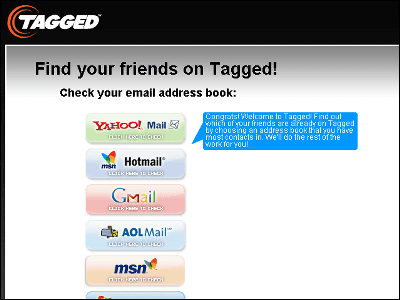 SNS (Social networking serviceSpeaking of it, in Japan, that "Mixi"Is very famous. By inviting people with real connections and people who are connected by the Internet, the circle of community will spread, but it is also impossible for the act of inviting them, it is also registered in the web mail address book There is a ridiculous SNS abroad that sends invitations like spam mails to someone abroad and is regarded as a problem.

That name is "Tagged". Details of the unknown action and the actual input screen etc. are from the following.
SNS "Tagged" which is a problem in Japan and overseas is the site below.

Tagged
http://www.tagged.com/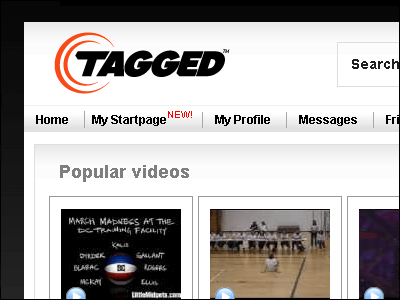 This "Tagged" is a common normal SNS, but it is specified that someone can enter webmail login information (email address and ID and password) at the time of participation, using the information at that time The "Tagged" management side seems to do things like doing things like sending an invitation e-mail to "Tagged" without permission to log in to webmail, and all the friends listed in the address book.

As a result of actually registering the user, I confirmed "Confirmation code" at the end, but it was skipped to the following page immediately after confirmation. Nominally, it searches for users already in "Tagged" from webmail address book, and so on.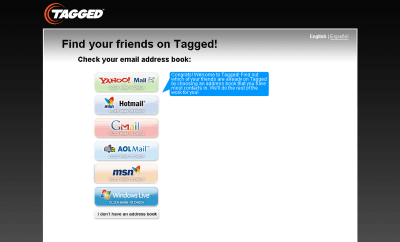 Yahoo! For Mail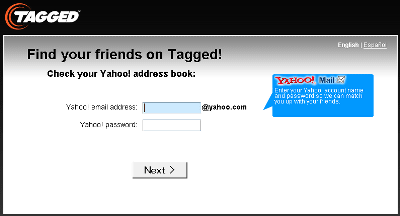 For Hotmail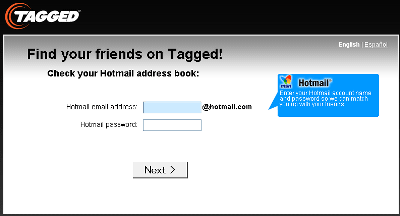 For Gmail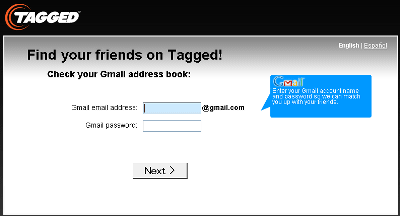 For AOLMail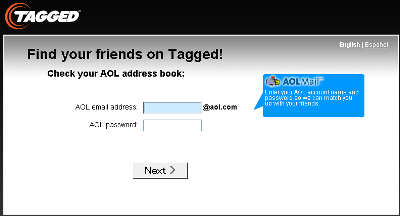 For MSN Mail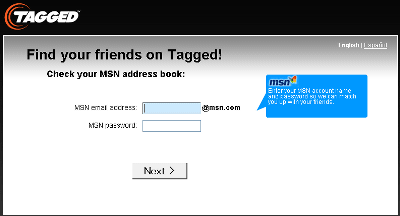 For Live Mail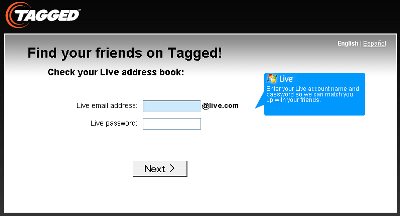 ...... I can not help thinking about services like urging users to enter their email addresses and their passwords in the first place.

A lot of users overseas are complaining on this blog about this "Tagged" chaotic method, and there are various advice such as "Tagged is a spam site" and "Tagged password should not be taught" .

Arhhhh! Tagged.com got me | www.nickhodge.com(Report on February 26, 2007)

"Is" Tagged "a spam site, or what?" From The Business Blog at Intuitive.com(Report on February 28, 2007)

Power to the people >> Blog Archive >> Spamming 2.0 - Tagged.com(Report on March 23, 2007)

Is "Tagged.com" a spam site? By Rose DesRochers - World Outside my Window(Report on March 31, 2007)

The Spam Diaries: Do not give your password to Tagged.com; it's a phishing site(Report on 4th April 2007)

Following many of these reports, it was noted on 9th April 2007 at Symantec's blog, famous for antivirus software, and was warned.

Symantec Security Response Weblog: Spam meets Web 2.0

ITmedia News: Virus-like SNS, spam from web mail address book


Tagged says that users are substantially forced to enter login information of their own Web mail when registering. Tagged uses this information to log in to the user's Web mail account, access the address book, and send e-mail to the registered partner.

This is similar to mass-mailing viruses such as Melissa and Lovebug which were popular in the past, he said.
Does the problem go through such a violent thing so far? That. Actually, "Tagged" was profitable by the invitation of this spam mail.

TechCrunch Japanese Archive >> Tagged in surplus. Is it the fastest growth on social networks?(Article on 11th May 2007)

CEO Greg Tseng, one of the founders said today, monthly sales reached $ 600,000, turning into a surplus, users jumped to 350,000 every day.
Tagged is also very enthusiastic about acquiring new users. Once registered, it is recommended to be pretty persistent to invite all address books. This is a very viral way to put in a large number of new users, but it is a controversial way.
In other words, we succeeded in raising profit of 600 thousand dollars (about 64 million yen) every month by this outrageous method. Moreover, the monthly page view at this point is how much 1 billion. Although this very annoying method is expressed as "very viral, but a way to call controversies" etc., this method is "spam", it is also considerably malignant spam behavior, no matter how anyone sees it.

Furthermore, "Tagged" has succeeded in raising funds after this.

TechCrunch Japanese Archive >> Tagged also raises big money

We heard from reliable source sources that Tagged was evaluated as $ 102 M ($ 100 million) valuation before the capital raising and completed an investment round of $ 15 million ($ 15 million).
$ 15 million, or about 1.6 billion yen. Even if you do so much messed up, there are many venture capitalists who want to invest in such a company like Silicon Valley like Web 2.0, so that they are in so-called golden circumstances so this large amount of funds Procurement is possible, that's why.

So this "Tagged", of course also damage reports and numerous warnings are still in Japan.

Attention to mail "Tagged you!" - It does not come over(Article on 1st May 2007)

Note to TAGGED: Photoshop Practitioner diary from Chiang Mai(Article on 14th June 2007)

Beware of Tagged! - Nohohon diary: January 2008(Article on 29th January 2008)

"Tagged"ContractApparently it reads "I use my e-mail address like an invitation and use it for various things necessary for business!" However, even though I try to force it like this How about the method?

I am worried about various SNSs in Japan. When the increase in the number of users stops, there is a possibility of trying to do the same thing and increase the number of users by doing the same thing ... only to pray that it does not become so.