1.8 inch and 64 GB SSD for audio players and mobile PCs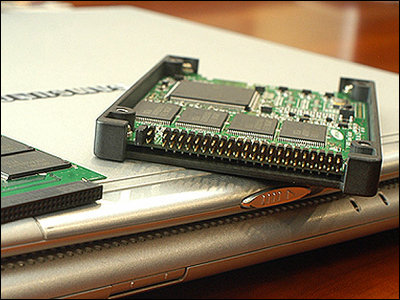 Although it is a 1.8 inch HDD mounted on HDD type mp3 player such as iPod classic and mobile laptop computer which emphasizes compactness, the same 1.8 inch and 64 GB SSD appeared.

It has already been launched and is now available in the country.

Details are as follows.
MCCOE 64 GQMPQ

According to this page, the SSC "MCCOE 64 GQMPQ" of 1.8 inches and the 64 GB model that this time appeared is made by Samsung and the interface adopts parallel ATA. The maximum writing speed is 38 MB per second, and the reading speed is up to 57 MB per second.

In addition, already domestic sales have already been started, and according to the following link the price seems to be 149,990 yen.

MCCOE 64 GQMPQ-M 1 A Akihabara ark (ark) PC

Although I can not deny the sense of value by all means, those who remember in the arm may also want to try exchanging with the HDD of mp3 player or PC which I have now.