Nico Nico Douga, number of registered users exceed 5 million people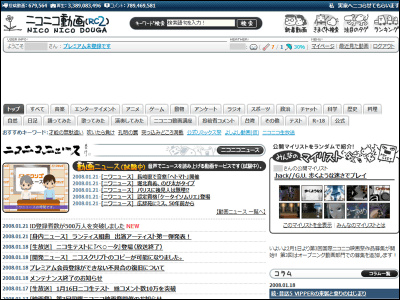 Last JulyNico Nico video ID subscribers exceed 2 millionI told you the news, but it seems that the registrant exceeded 5 million people in about half a year since then. It means that the current 24 hour open ID is up to 5.5 million, so there are few restricted users.

Details are as below.
Nico Nico news - ID subscribers exceeded 5 million people

According to the release, it broke through January 19 (Saturday). Nico Nico Mobile registered 900,000 people, paid Nikoniko premium membership increased by 120,000 in half a year, now seems to be 174,000 people, the percentage of premium members is about 3% of the total.

In Niwango which operates Nico Nico Douga it is going to move forward toward the next target of 10 million people. This pace will be achieved in about a year or so, but I am wondering how long this growth will last.