Finally that low price note "EeePC" will be released in Japan, reservation acceptance starting today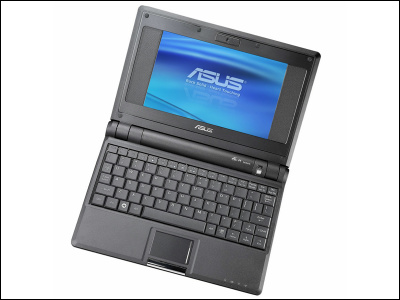 It is "Eee PC" that ASUS is releasing worldwide "199 dollar note PC", but it was finally decided to be released in Japan as well.

Although it is said that reservation acceptance will start from today, "EeePC" is a dish that not only low price, but also a product that can urge ownership possession such as adopting flash memory instead of HDD as recording medium.

Details are as below.
News Release 2008 Year | BTO personal computer mail order shop mouse computer

According to this release, "EeePC" to be released in Japan this time, two models of pearl white and galaxy black are prepared, it seems that Windows XP Home Edition is adopted as OS.

Intel Mobile for CPU, 7 inch color TFT liquid crystal with 800 x 480 for liquid crystal, and 4 GB flash memory drive for recording medium, also supports wireless LAN. And it has three USB 2.0 ports and SD memory card slot in the interface, and it has a 300,000 pixel WEB camera as a special specification. In addition, the driving time with the standard battery is 3.2 hours.

This is Pearl White.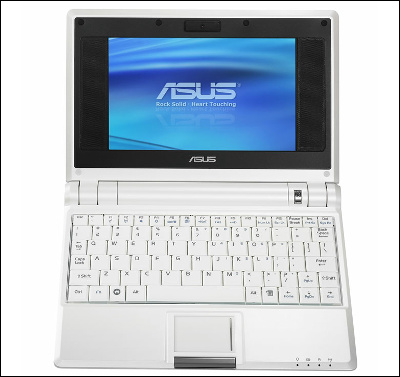 By the way, the price you care about is 49,800 yen, starting today at 10 o'clockMouse computer siteIt seems to start reservation reception with etc.