Blu-Ray and HD-DVD, share of both camps pie chart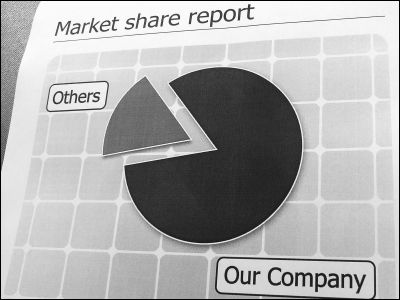 Just the other day, WarnerUntil now, I brought it out with two kinds of Blu-ray Disc and HD DVD, but after June I will convert it to Blu-ray"Announced. HD-DVD seems to be overwhelmingly disadvantageous, but there was a pie chart that you can see at a glance how much disadvantage it is. It seems that it is catching up considerably.

Details are as below.
Mac Rumors: HD-DVD vs Blu-Ray Battle Over? Warner Switches to Blu-Ray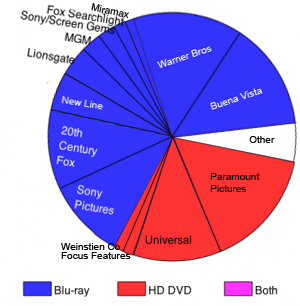 This is the only film distribution giant left for the HD-DVD camp so far only for Paramount and Universal.

In addition, the world's largest consumer electronics exhibition "2008 International CES (Consumer Electronics Show)" starts on January 7 th local time, but according to it, the following story also follows.

"The next generation DVD war will end this year"

Well, now or next year will there be sexes ...?
in Note, Posted by darkhorse