Web of the Year 2007 announcement, this year's best site is decided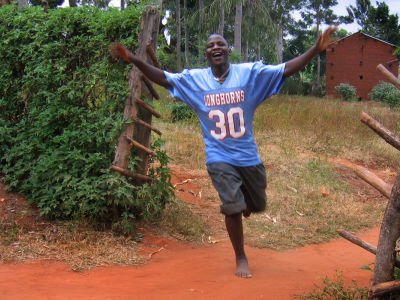 Internet information magazine's "Yahoo! Internet Guide"Web of the Year 2007 to announce the vote from online users and decide the best site was announced. In addition to the "Annual General Award", the total number of effective votes is "NetRatings Award" and "Special Award" and "Division Award" selected by the Internet audience rating research company "NetRatings" based on audience rating data Award "has been announced.

Details of the presentation are as follows.SOFTBANK Creative: SOFTBANK CREATIVE CO., LTD. | Press Releases | 【Web of the Year 2007】 Awards announced! The best site of this year is decided!

Annual General Awards:Wikipedia

NetRatings Awards:Nico Nico Douga

Special Prize: Topic Prize
First place:Brain manufacturer
Second place:Nico Nico Douga
3rd place:YouTube

Special Prize: Provider Award
First place:Yahoo! BB
Second place:OCN
3rd place:@ Nifty

Community department
First place:Mixi
Second place:EC Navi
3rd place:Price .com

Shopping department
First place:Rakuten
Second place:Amazon.co.jp
3rd place:Yahoo! Auction

Computer division
First place:Window Forest
Second place:Vector
3rd place:ITmedia

Online bank division
First place:EBANK Corporation
Second place:Bank of Tokyo-Mitsubishi UFJ
3rd place:Japan Net Bank

Search department
First place:Google
Second place:Yahoo! JAPAN
3rd place:Goo

News & Sports Division
First place:NIKKEI NET
Second place:Sports navi
3rd place:MSN Sankei News

Knowledge / information department
First place:Wikipedia
Second place:tell me! Goo
3rd place:Yahoo! Chiebukuro

Movie / Music Section
First place:YouTube
Second place:Nico Nico Douga
3rd place:GyaO

Map department
First place:Google Maps
Second place:Yahoo! Map Information
3rd place:Mapion

Travel Department
First place:Jalan net
Second place:Rakuten Travel
3rd place:Yahoo! Travel

Store search department
First place:GourNavi
Second place:Hot Pepper.
3rd place:Yahoo! Gourmet

Entertainment department
First place:Brain manufacturer
Second place:Han game
3rd place:Shockwave.com

Online trade department
First place:E · trade securities
Second place:Rakuten Securities
3rd place:Nomura Securities

Blog service department
First place:Yahoo! Blog
Second place:Ameba by CyberAgent Ameblo
3rd place:FC2 blog

Point department
First place:Net Miles
Second place:G point
3rd place:Chibi rich

That's why the best site in 2007 was Wikipedia. It is already an encyclopaedia site that has already been generalized, but did many people take care of it? The rankings and the number of votes obtained below the fourth place are said to be published in the February 2008 issue of "Yahoo! Internet Guide" released on December 27.
in Note, Posted by darkhorse_log