Yahoo! JAPAN, 2007 "Nico Nico Douga" appeared in search word ranking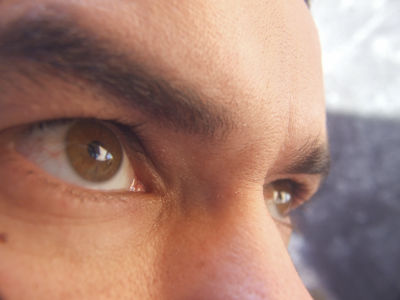 This year Yahoo! JAPAN announced the search word ranking for one year. The aggregation period is from January 1, 2007 to October 31, 2007, the first ranking is "mixi" same as last year, "YouTube" ranked up from seventh place last year at the second place, the third place is It ranked down from 2nd in last year and it was "2 chan."

Other ranking up to 50th is as follows.
Search Word Ranking - Yahoo! JAPAN

First of all, the overall rankings. The parenthesis after the search phrase is the ranking of last year. Although there is not much change in the upper part,Brain manufacturerWhenNico Nico DougaNew appearance. Other,WikipediaWas ranked 15th from last year's 32nd place,Price .comRanked from 40th to 21st last year,SoftbankRanked 23rd from outside the rank.

First place: mixi (1)
Second place: YouTube (7)
3rd place: 2channel (2)
4th place: Google (3)
5th place: Rakuten (4)
6th: Amazon (5)
7th place: goo (6)
8 th: Male brain manufacturer (outside)
9th place: Nico Nico Douga (outside)
10th place: ANA (8)
11th place: JAL (9)
12th place: NTT DoCoMo (12)
13th place: MSN (10)
14th: Han game (11)
15th: Wikipedia (32)
16th place: JR (17)
17th place: Gyao (13)
18th: au (15)
19th place: Postal code (18)
20th place: Jalan (19)
21th: Hotmail (16)
22nd place: Hello Work (23)
23rd place: Softbank (outside)
24th: price.com (40)
25th: Map (22)
26th: NHK (21)
27th: Toyota (25)
28th: ​​Funny Flash (Funny Flash Warehouse) (24)
29th: H.I.S. (28)
30th place: Fuji Television (20)
31st place: JTB (27)
32nd place: Post office (31)
33rd place: UNIQLO (34)
34th place: JRA (43)
35th place: livedoor (14)
36th place: GourNavi (26)
37th place: Rikunabi (30)
38th place: Lottery (29)
39th place: Oricon (33)
40th: Boys over flowers 2 (Boys over flowers) (outside)
41th: Nissen (49)
42nd place: TSUTAYA (outside)
43th: price (45)
44th: Yodobashi camera (42)
45th: toto (outside)
46th place: Dell (38)
47th place: Honda (41)
48th: Canon (47)
49th place: TBS (46)
50th: Hot Pepper (outside)

Nakagawa Shoko (Shokotan) ranked first in celebrity ranking, Sawajiri Erika in second place, YUI and female teams ranked third. Mr. Children in 1st place of man, EXILE in 2nd place, storm in 3rd place. Oguri Shun has entered the fourth place from outside the rank. Last year's KAT-TUN was ranked 12th and last year's third ranked ORANGE RANGE was tenth. Women's edition ranked first to third as the overall ranking, and Leah Dizon entered the fourth place.