Google Japanese version search rankings are "map" "translation" "dictionary" three strong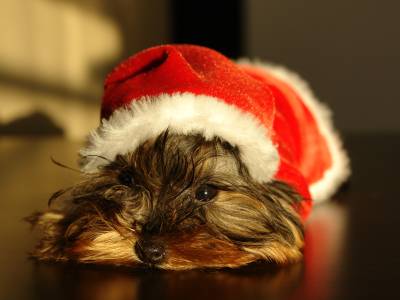 Google search keyword ranking for 2006SNS "bebo" was top, but in Japanese version, "map", "translation", "dictionary" became the top 3. Just ranked convincingly just to use well. In addition to the sixth place weather forecast, the eighth place "price", the ninth place "zip code" and practical things are lined up. Is the 4th "movie" reflecting YouTube popularity? In addition to this ranking, rankings by genre such as talents, musicians, movies and food are also announced.

Let's see.
■ TOP 10
First placemap
Second placetranslation
3rd placedictionary
4thVideo
5th placeAki Hoshino
6th placeweather forecast
7th placeAu
8th placeprice
9th placePostal code
10th placeKumi Kouda

■ TV Talent Top 10
First placeAyase Haruka
Second placeErika Sawajiri
3rd placeAya Ueto
4thKimika Komika
5th placeAkanishi Jin
6th placeKamenashi Kazuya
7th placeAiki Aibu
8th placeIto Misaki
9th placeKoike Teppei
10th placeGoto Maki

■ Top 10 actresses
First placeMasami Nagasawa
Second placeAyase Haruka
3rd placeErika Sawajiri
4thYuri Ebihara
5th placeAya Ueto
6th placeMiyazaki Aoi
7th placeIto Misaki
8th placeHorikita Maki
9th placeKyoko Hasegawa
10th placeIshihara Satomi

Top 10 actors
First placeAkanishi Jin
Second placeKamenashi Kazuya
3rd placeKoike Teppei
4thTomohisa Yamashita
5th placeOdagiri Joe
6th placeKimura Takuya
7th placeFukuyama Masaharu
8th placeRyo Nishikido
9th placeTadasu Domoto
10th placeHiroshi Tamaki

■ Top 10 musicians
First placeKumi Kouda
Second placeOtsuka Ai
3rd placeAyumi Hamasaki
4thAiko
5th placeNakashima Mika
6th placeShiina Ringo
7th placeRemioromen
8th placeKobukuro
9th placeFukuyama Masaharu
10th placeB'z

■ Comedian / comedian group top 10
First placeSakuragaoka-kun
Second placeOriental radio
3rd placeDeputy General Manager
4thRamen's
5th placeOthello
6th placeChoshu Choshin
7th placeOne theater company
8th placeHiroshi cat
9th placeTaka Ann Toshi
10th placeKing Kong

■ Gravure idol top 10
First placeAki Hoshino
Second placeNakagawa Shoko
3rd placeCheap Megumi
4thKazuaki Inoue
5th placeOgura Yuko
6th placeYuko Kumada
7th placeMisako Yasuda
8th placeIsoyama Sayaka
9th placeYamamoto Azusa
10th placeInling

■ Newscaster Top 10
First placeAka Takashima
Second placeOhashi Miho
3rd placeMinako Nakano
4thChristel Takigawa
5th placeMaaya Kobayashi
6th placeKyoko Uchida
7th placeYoshimi Nishio
8th placeRio Hirai
9th placeYamamoto Mona
10th placeHitomi Nakamura

■ TV program top 10
First placeAinu it
Second placeThere is a certain great dictionary
3rd placeChang Geum's Oath
4thA man who can not get married
5th placeTaiyouse no Uta
6th placeWinter Sonata
7th placeIn times of distrust
8th placeNodame Cantabile
9th placeAura's fountain
10th placeHanamaru Market

Top 10 movies
First placeTales from Earthsea
Second placeThe monkey
3rd placeJapanese sinking
4thMatsuko's lifetime dislikes
5th placeThe story of Narnia
6th placetrick
7th placeDa Vinci Code
8th placeIwo Jima
9th placematrix
10th placeStar of the prefectural government

■ Top 10 foods
First placeMcDonald's
Second placeramen
3rd placeStarbucks
4thMos burger
5th placecake
6th placewine
7th placecoffee
8th placechocolate
9th placeGrilled meat
10th placeIzakaya

■ Beauty top 10
First placeShiseido
Second placeAt cosmetics
3rd placeDHC
4thBeauty
5th placeHairstyle
6th placeOrbis
7th placeperfume
8th placeKanebo
9th placeBeauty salon
10th placeChanel

■ Location / place name Top 10
First placeOkinawa
Second placeKyoto
3rd placeHokkaido
4thTokyo
5th placeKorea
6th placeHawaii
7th placenorth korea
8th placeOsaka
9th placeYokohama
10th placeFuji Mountain

■ Finance top 10
First placelottery
Second placeShinsei Bank
3rd placeMizuho Bank
4thSumitomo Mitsui Banking Corporation
5th placeStock price
6th placestock
7th placeConsumer finance
8th placeCar insurance
9th placeChinese stocks
10th placeResona Bank

The ranking above is based on the data of the news release provided from Google publicity. Please note that this data is the official blog of Google JapanGoogle Japan BlogIt is said that it is scheduled to be released in today.