E-Mobile enters into voice calls, available throughout the country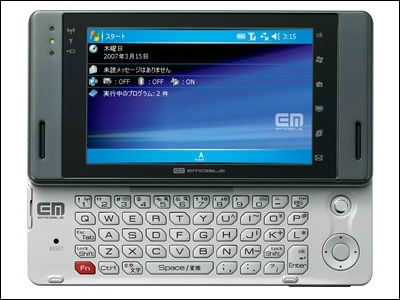 According to the Asahi Shimbun news report, e-Mobile, a cellular phone company eMobile that had been specializing in high-speed data communication services since the launch of the service in March 2007, borrowed a mobile phone line from NTT DoCoMo to start voice call service It is said to be.

Please note that voice calls are available throughout the country.

Details are as below.
Asahi.com: eMobile, voice calling entry DoCoMo borrows line - mobile phone - digital

According to this article, although it is a voice call service that EMOBILE announced the schedule of starting from 2008, it seems that it was officially decided to borrow the mobile phone line of NTT docomo and deploy it nationwide.

The start time is from March 2008 and the deadline is until October 2010. EMobile will be proceeding with the establishment of its base stations by its own company and switching from the completed area to its own network in order. The details of call charges etc are undecided.

By the way, Sharp's high-function terminal released by eMobile at the beginning of service "EM · ONE"Has a microphone for voice calling and so on, voice call service is available, but there is a possibility that the terminal of voice call main will be released as voice call service starts Is it? It is worrisome.

· 18:15 postscript
From eMobile in the afternoonAn official announcement took placeAccording to it, it is not written whether or not a voice call can be made by EM · ONE, so it seems I do not know whether EM · ONE can use voice call service.