Sony, PSP update enables recording of one-segment broadcasting etc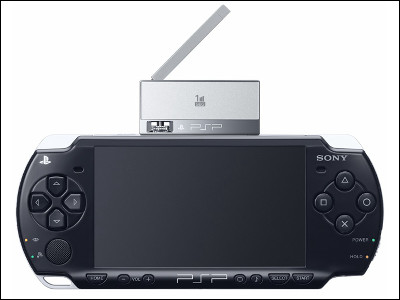 It seems that Sony will be able to record 1Seg broadcasting, etc. with the system update of the portable game machine "PSP". In addition to that it will make it possible to download game software and wallpapers for free in the city.

Details are as below.
PlayStation.com (Japan) | Notice | PSPR System Software Ver.3.80 Update Performed on Tuesday, December 18, 2007

According to this release, it seems that one-segment recording with the new PSP (PSP - 2000) will be possible with the system update done on December 18 (Tue). The recorded program will be saved in Memory Stick DuO.

Also, by registering an Internet radio player dedicated to PSP to the Memory Stick DuO in advance, it becomes possible to listen to Internet radio, and SOFTBANK TELECOM offers it at about 3,500 locations nationwideBB Mobile Point"It seems that the" PlayStation Spot at BB Mobile Point "service which can download the wallpaper for PSP and the trial version of the game for free, is said to be started.

By the way, simply by pressing the "PlayStation Spot" icon in "Network" in the BB Mobile Point Area, it is said that you can easily connect without entering the SSID / WEP key or ID / password.

Already Nintendo can download the trial version of the game etc.DS stationIs installed at the retailer 's store and so on, but it may be nice to be able to download content easily at places such as McDonald' s, cafes, stations, and airports.