Script "PHPLogin" to easily add membership login function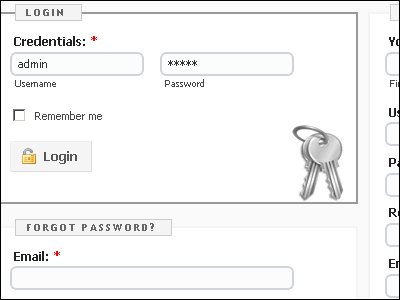 It seems quite difficult to think if you want to install "membership login function". So, providing such a troublesome part, it is easy to realize that this "PHP LoginScript called. You can use it by just adding a little over to existing scripts.

Functions that can be realized include graphing members' login rates, grouping users, distributing e-mails at once, checking form inputs, displaying whether online or offline, multilingual correspondence, authentication by e-mail, login for the second time or later Omitting etc.

Detailed information on downloading and actual functions, demos etc. from the following.
PHP Login script
http://www.phplogin.net/

You can download the free version from the following page. The free version has a limit of 20 users. IncidentallyPaid versionSo the number of users is unlimited, the price is $ 29.

Download the trial version of PHPLogin

It is realized by PHP and MySQL as contents, kind design that it can set up on a web basis how. If you decompress the archive you can access install.php and follow the instructions.

The following is a demonstration that you can actually try. Login possible.

Login | PHPLogin | PHPLogin - the best login script - phplogin.net

You can try it by clicking "Login"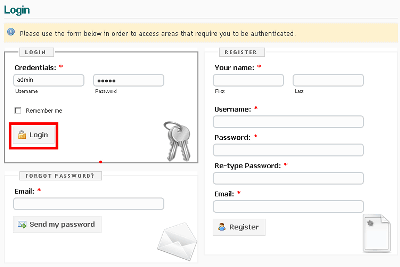 This is the control panel for the administrator. You can generate code from here.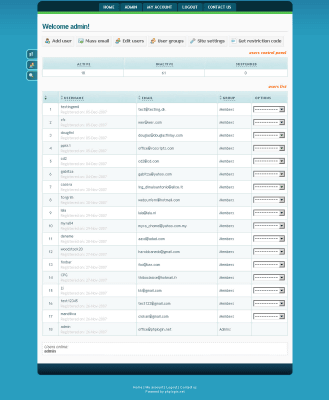 To generate code to add the login function, first click "Get restriction code"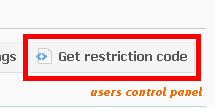 Select a group and click "Get restriction code"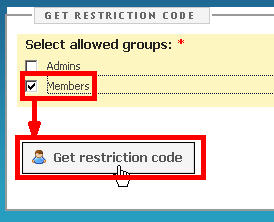 Then code is generated like this, so if you copy it to your script OK.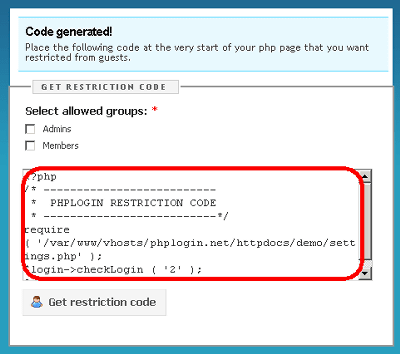 I feel like I can create such a graph



Incidentally, in the attached README.txt, there are examples of how to show the contents only to the person who is logged in, conversely if you want to show the contents only to those who are not logged in, show them only to the administrator It is.