Not rather spicy, it is quite painful "Payang Chihi Kan! Yakisoba" Review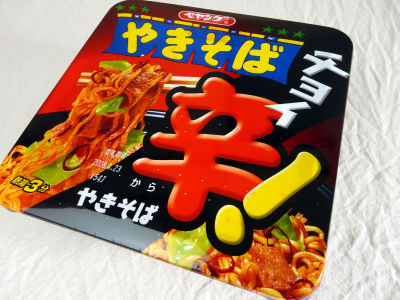 I bought a whole food "Payang Chihiyaki Yakisoba" which was released on December 3 (Monday). Speaking of Payong, though it was a white square container, if I thought it looked black and it was not like Payang somehow the container inside was white properly.

Details are as follows.
Raw materials etc.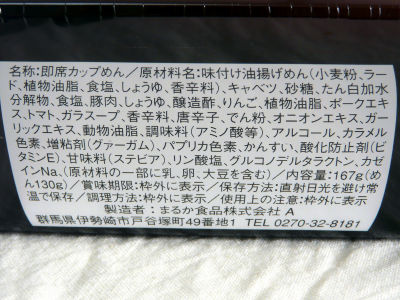 One meal 707 kcal.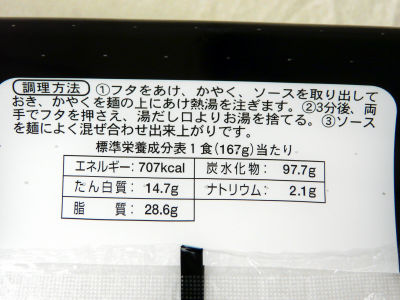 When you peel off the package, usual white plastic container appears.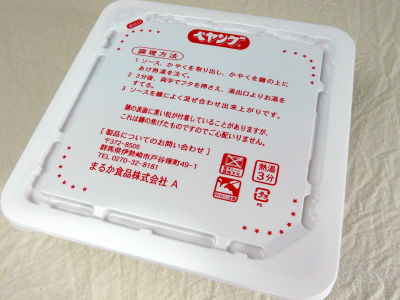 Pour in water and pour hot water and wait 3 minutes.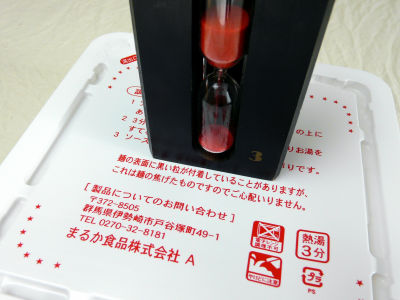 I threw away the hot water. Sliced ​​pepper seems to be spicy.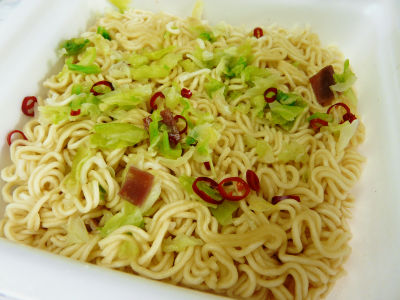 Sprinkle sauce and mix it. At first I was surprised that the sauce appears to be bright red, but when mixed it got a color of its own. Still feels spicy.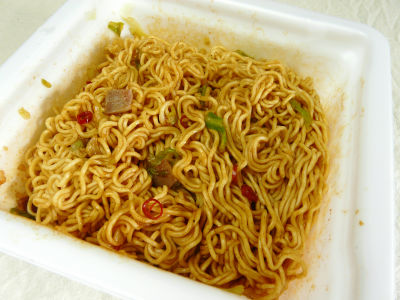 It says "little hot" in the package, but it seems that this is not "little". However, it is not painful just because it is painful like Habanero, so I can eat it backwards. Sensation like sweating a little from the scalp when eating. It seems to be Payang, and after eating, the stomach smoothes. You should eat Payang love once.