"Ragdoll Invaders" game where a stick man drives out an alien spaceship


"Ragdoll Invaders" is a game that moves stick men and drives out alien stars' spaceships to drive them away. We introduced "Ragdoll Avalanche"Stick figures could only be avoided by thorns but this seems to be quite aggressive character this time.

Will stick figures save the earth?
Ragdoll Invaders

Click "PLAY THIS GAME" to open game window.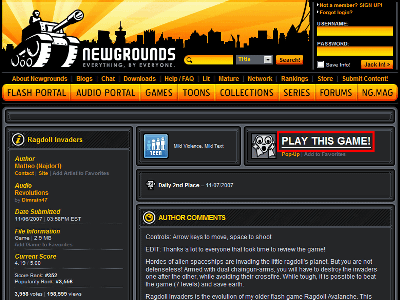 "PLAY" Click to start the game.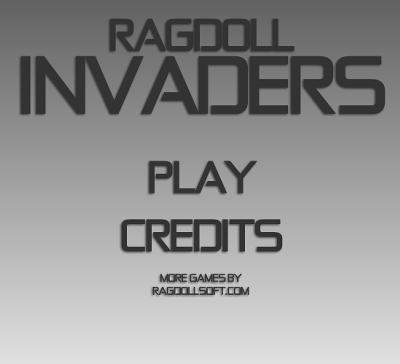 The movement of the character is the cursor key, the attack is the space key. "P" interrupts the game, "S" can switch the sound ON / OFF.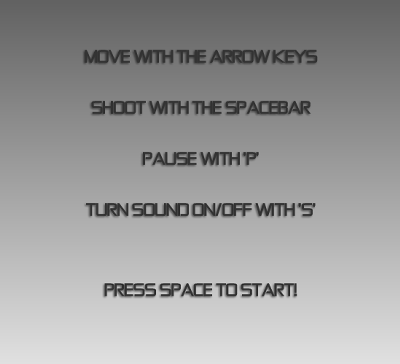 The purpose is to shoot off an alien 's ship that attacks. Game over when the life in the upper right becomes zero.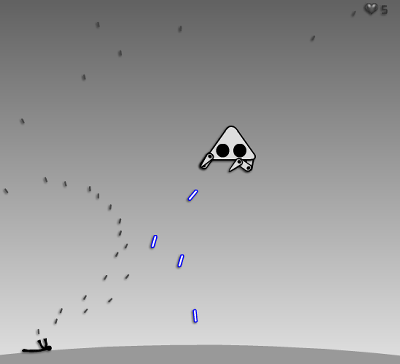 There are 4 enemy ships.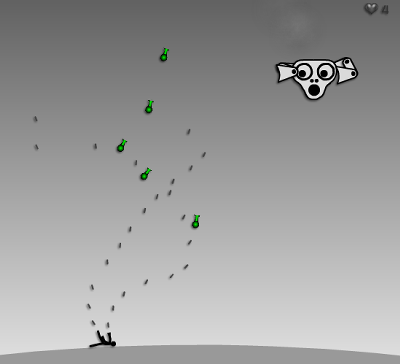 Each attack method is different. When sinking a ship the heart falls, picking up this will restore one life.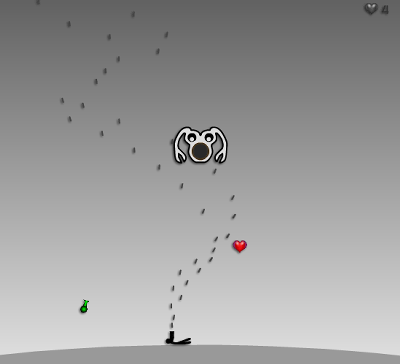 A huge space ship, it corresponds to a boss of each level.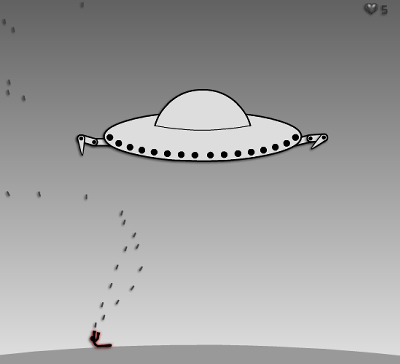 As the level rises, two ships will attack at the same time.



The method of attack also changes.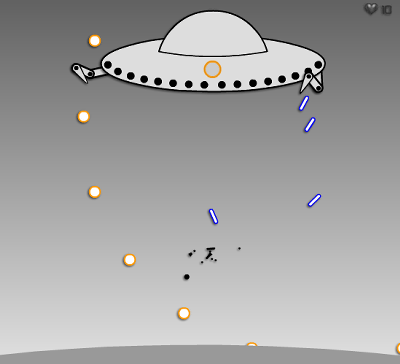 A giant heart recovers 2 life.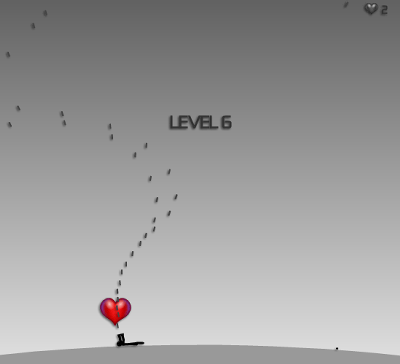 Feeling I got "Tear off!" By gigantic soldiers.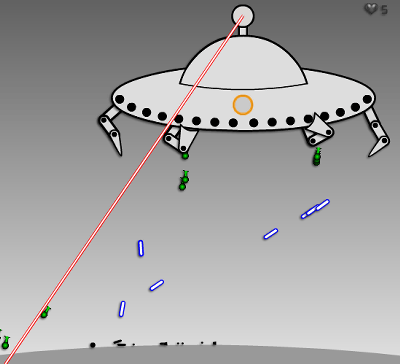 Although it destroyed 41 ships, it could not protect the earth ... ...