Super powerfully bought soba came back with "Nissin deka king 2.0" I ate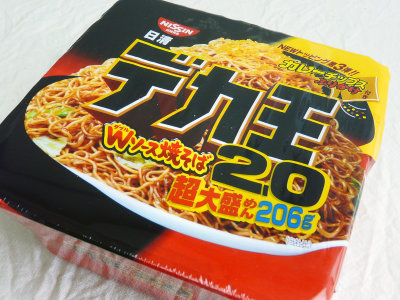 Previously at GIGAZINE,Eating and eating to eat yakisoba yogisoba "Nissin deka king 2.0" with noodles as 206 gWe picked up, but on November 19 (Monday) curry chips entered and it was renewed released so I tried it.

Last time I got unevenness in the sauce, the change in the taste was too much, it became hard to eat unless you put in mayonnaise, but what happened this time?

Details are as follows.
The calorie is 1117 kilocalories. One cup 1286 kilocaloriesMeat beef bowlIt is a momentum to approach.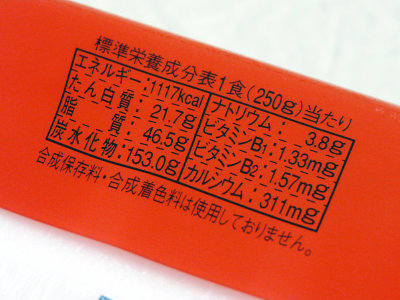 There are two noodles.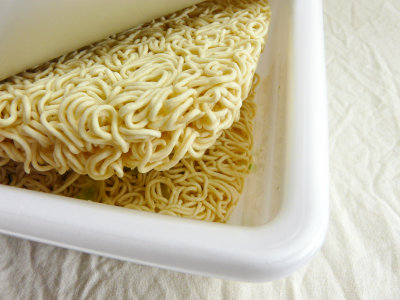 Sprinkle (curry chips), powder sauce and liquid sauce are included.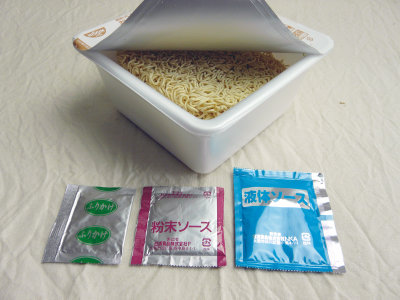 Wait for 3 minutes with hot water. As confirmed by the editorial department, it seems necessary for hot water to be about 900 ml per one.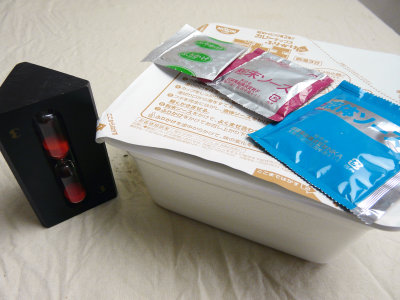 Discard the hot water, put the powder sauce and the liquid sauce, mix it. Be careful as it will mix unless you mix sauce quickly.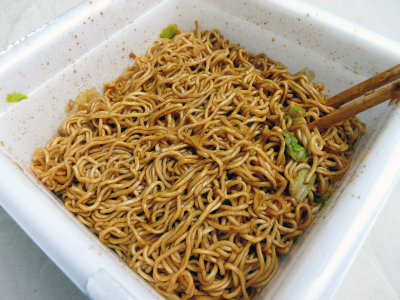 It is completed by sprinkling sprinkle curry chips.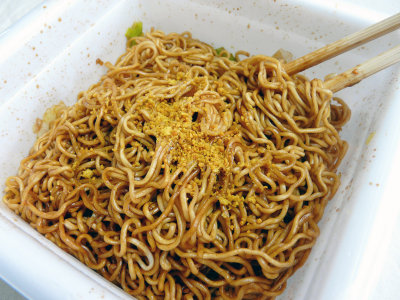 Although I tried to eat it, it is the same as UFO 2.0 so far, it is not as sharp as the UFO, and it is basically the same around the taste, but by putting crispy curry chips into it, it is spicy Not only the taste was added, but also the texture is accented.

Also, I feel that the source is more than anything before. I am stuck in my throat or thirsty than last time. Was something changed due to renewal ...?

Please refer to the following link for products.

- This is the new standard of Daishi Cup Yakisoba !! -
Super Dai Saku Cup Yakisoba "Nissin Da king W sauce yoba soba"
Information on renewal release