Miao village where elementary schools and residences lined in the cave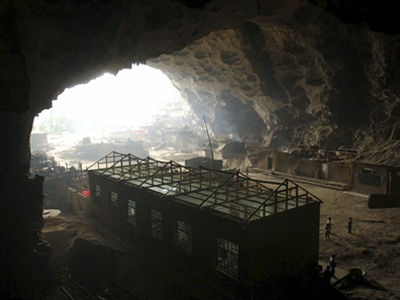 Miao (Mon)Are ethnic minorities living in Vietnam, Laos etc. They live in Guizhou Province, Hunan Province, Yunnan Province, Sichuan Province etc. in China. Among them, the Miao tribe of Guizhou Province Anpestate said that about 100 villagers live in villages making caves.

Details are as follows.
Modern troglodytes in southwest province

School in a cave

The largest cave in Tajing village. Width 115 m, depth 230 m, height 50 m.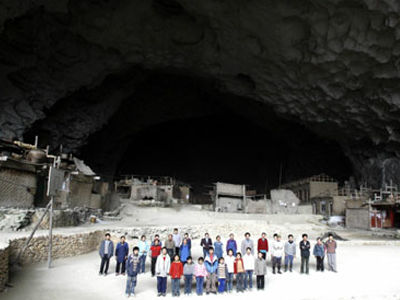 Because water uses the thing which drifts from the stone and tends to be insufficient, it is digging the reservoir.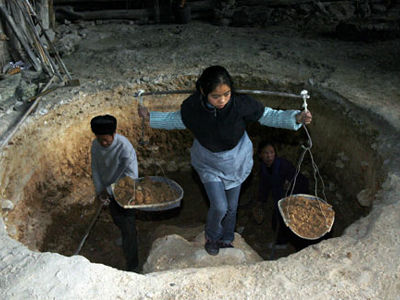 It is a school building in the elementary school on the right, and there is a considerably wide ground.



In the classroom. Other houses are also built, because they are built in the cave there is no roof.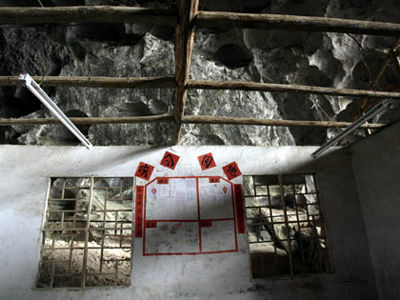 Lesson scenery. The name of the school is Dongzhong elementary school, it seems to mean "cave primary school" as it is.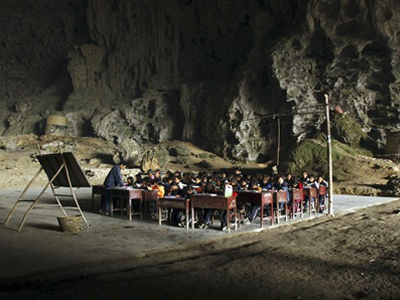 It is not a blue sky classroom but a cave classroom. It looks dark as expected.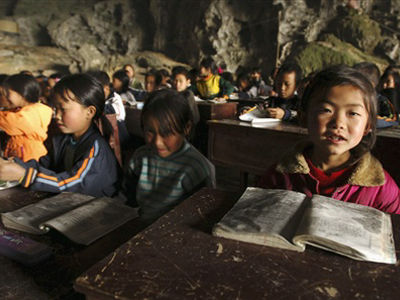 Children playing basketball.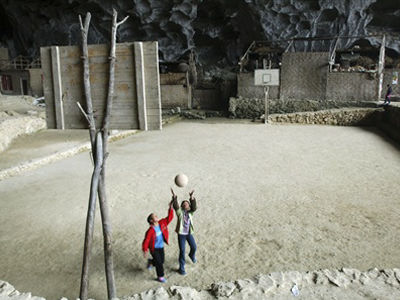 Almost everyone lives in a cave with about 100 villagers. I have persuaded that the local government want to migrate outside, but he seems to have failed.
in Note, Posted by logc_nt