Seiko Epson Develops a Long-Life Organic EL that Can Represent "Ultimate Black"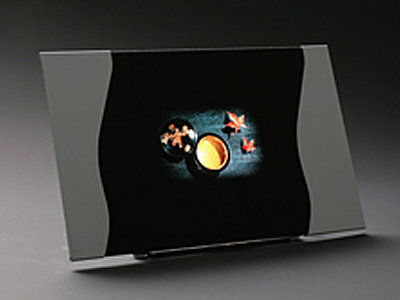 It seems that Seiko Epson has succeeded in developing an organic EL system that can express "ultimate black". In addition, it is possible to improve the lifetime which was the weak point of organic EL until now.

The other daySony will release the world's first organic EL televisionApparently, organic EL seems to be overwhelming others in image quality.

Details are as follows.
Advanced Image Representation "Ultimate Black" & Development of Long Lifetime Organic EL System (October 15, 2007) | News Releases | Topics | Epson

According to this release, Seiko Epson sticks to the "black" which determines the quality of the image thoroughly in developing the organic EL system, and then improves the life span, which was a problem of practical application of the organic EL display, to the light emitting material And overcoming the development of original device structure, it seems that we achieved a lifetime of over 50000 hours, which is a practical level.

Seiko Epson has already set up a development production line that can respond to small-scale mass production at the Fujimi business office in Fujimi-machi, Suwa-gun, Nagano Prefecture, and started operation, and from now on, verify the possibility of commercialization by application I will go.

By the way, like organic EL, it was regarded as the main feature of the next-generation displaySEDWhat is going on ...?
in Note, Posted by darkhorse_log