I tried to move the insect robot "HEX BUG" modeling cockroach movement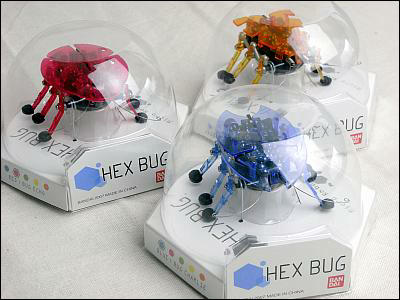 Since I was able to borrow an insect robot "HEX BUG" pre-sold at some stores from September 1 from Bandai, I immediately moved it.

Development staff seems to have judged that it is the cockroach that is most suitable as a model in making this insect Robo, but what kind of actions do you do?

Details are as below.
I took it out of the box. Borrowed "BUG CHARLIE" and red "BUG ECHO", and Orange's "BUG ALPHA" were borrowed.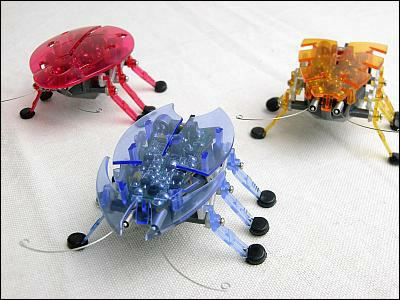 Lying face up.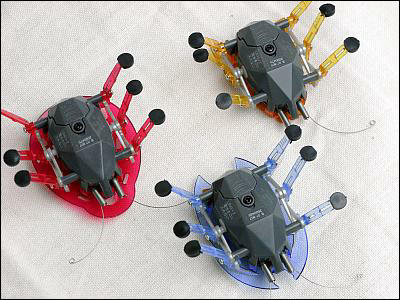 The clear material is used for the body, and the base of the inside can be seen well.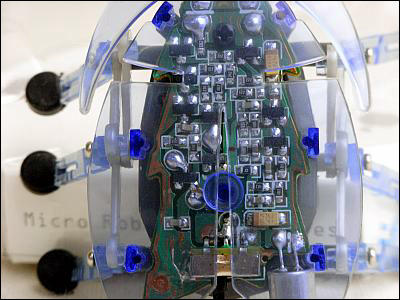 Two LR 43 alkaline button batteries are used. The battery lid is screwed.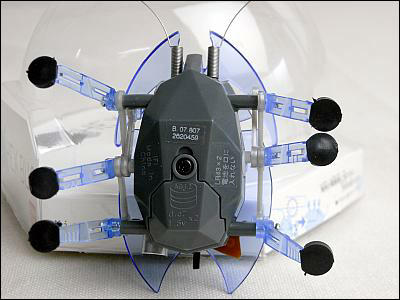 Side view.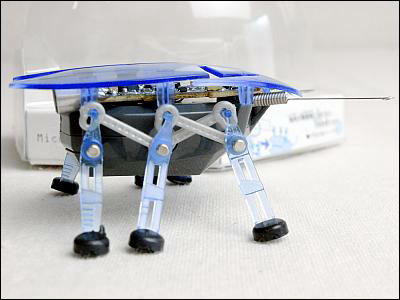 There is a switch and an audio sensor behind the main unit.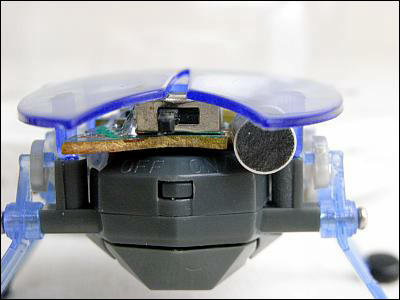 The motion movie is here. Touch angle sensor touches the direction of travel when touching it.


It is like this when you actually walk. An audio sensor is installed and changes direction when it produces a loud sound.


3 animals started simultaneously. The antenna was caught in the body and it became terrible.


Although it seems that you can only change the course direction to the right, it is quite real movement. It is said that it sold out on the same day as it sold 30,000 pieces in the United States this May. People who are not good at insects may be toys that they do not want to approach.

The official website is below. Release date is September 15 (Saturday), prices are tax included 1995 yen each. Besides the three colors introduced this time, there are green "BUG BRAVO" and yellow "BUG DELTA".

HEX BUG (hex bug)