Ancient skyscraper City of Shibam's fantastic town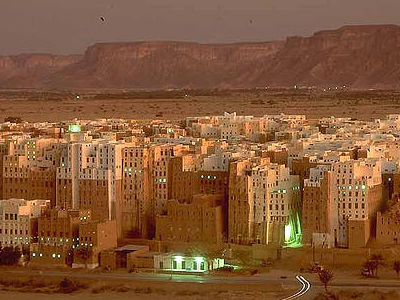 West Asia · Middle East Country Shivam which is located in the Republic of Yemen, also called desert Manhattan. High-rise buildings made of mud are densely packed here, and it is the oldest skyscraper in the world in existence. It is also registered as a world heritage, and its appearance suddenly appears in the desert is very fantastic.

Details are as below.
The world's first skyscrapers «deputydog

Most buildings were built more than 500 years ago.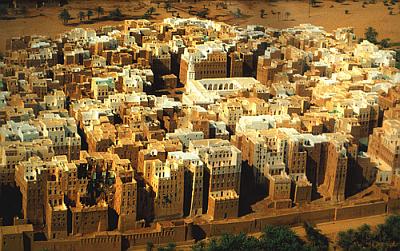 The upper part of the building is whitening to withstand the sunshine in the desert.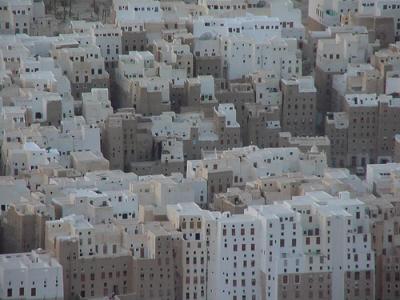 The building is tightly built, so the street is very narrow.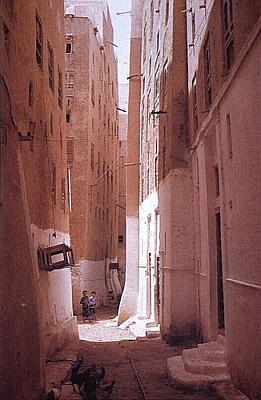 Current residents are about 7000 people. To prevent erosion, the building needs to be maintained frequently.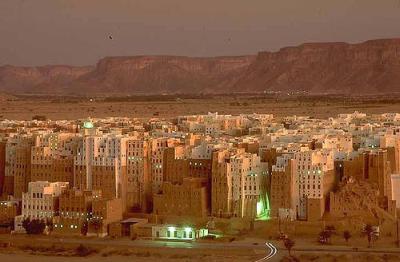 The atmosphere changed considerably as the sunset.
Panoramio - Photo of Shibam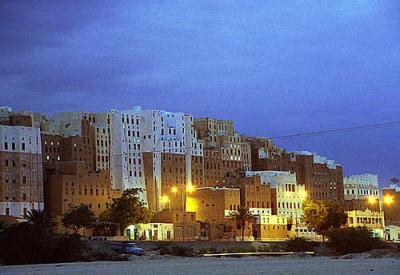 A movie taken from the sky.
YouTube - YEMEN WORLD'S FIRST SKYSKRAPERS



Children of Shibam
YouTube - Children of Shibam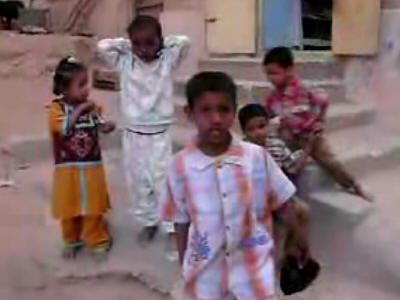 Unlike condominiums and other buildings, each building is a house, with living animals on the first floor, warehouses on the second floor, and so on, the usage is allocated for each hierarchy.

Skyscraper City Shibam