Photo summary of 17 oldest and phenomenal buildings in the world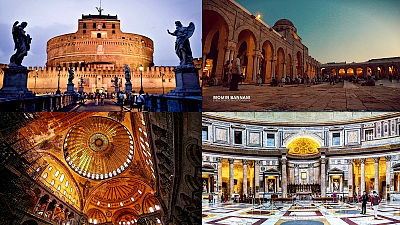 The pyramid of Giza is famous as an astonishing building that is built in ancient times and still exists today, but it is used by active people even though it has been around 2000 or more than 2000 years since being made by hand There are other buildings that are in there.

17 of the Oldest Man-Made Structures On Earth Still In Use
http://gizmodo.com/17-of-the-oldest-man-made-structures-on-earth-still-in-508293601

◆ 01:Hagia Sophia
Hagia Sophia is a museum in Istanbul, Turkey. It was completed in 547 AD, and it was used as Orthodox Church, Catholic Church, Islamic Mosque, etc. It has been functioning as a museum since 1935.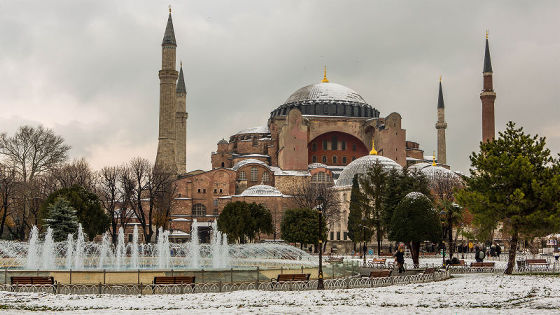 Inside is like this.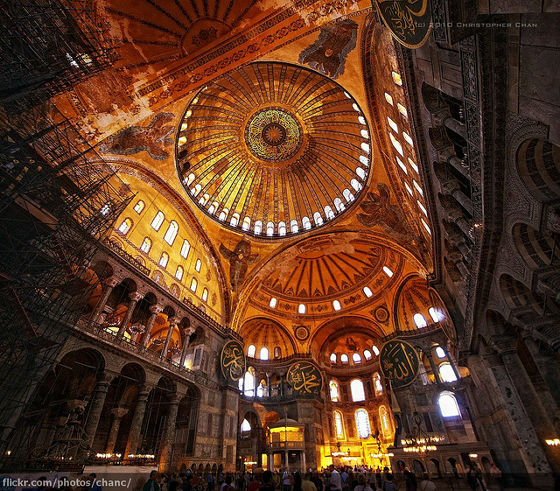 ByChristopher Chan

It is solemn.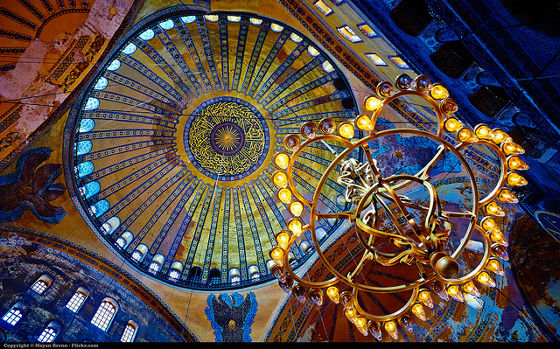 ByMoyan Brenn

◆ 02:Pantheon
The first Pantheon built in 25 BC was destroyed by fire, and the second Pantheon built from 118 to 128 years is now left in Rome. It was Roman Emperor Hadrian who ordered construction. It is one of the buildings in Roman times that is left in good condition and is now used as a church and museum.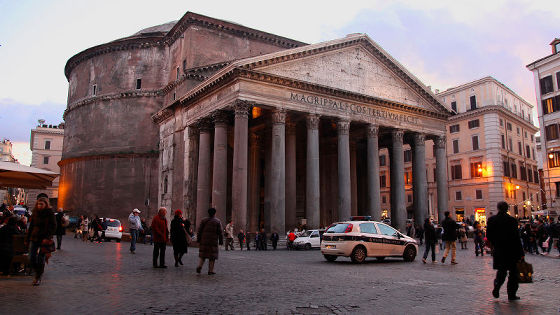 Inside appearance.



ByJean-Luc Laval | Flickr - Photo Sharing!

The ceiling is dome shaped so that light can be taken from the skylight.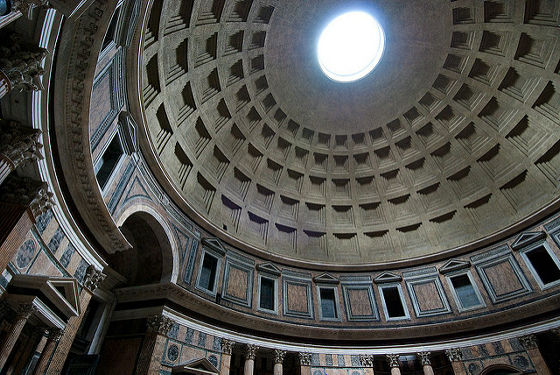 ByCb_agulto

◆ 03:Basilica of Santa Sabina
The Basilica of Santa SabinaBasilicaAlthough it is one of the other basilica features are simple and simple. The appearance is almost unchanged from that when it was built in 422 AD.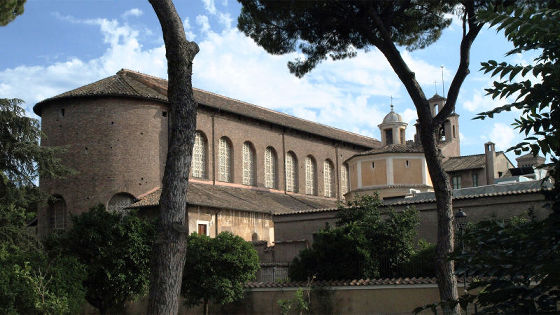 Interior view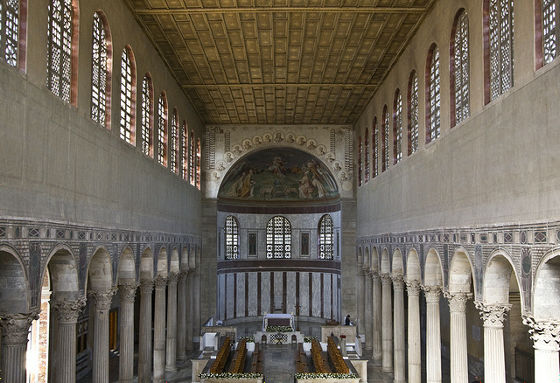 ByLawrence OP

The arch is very beautiful.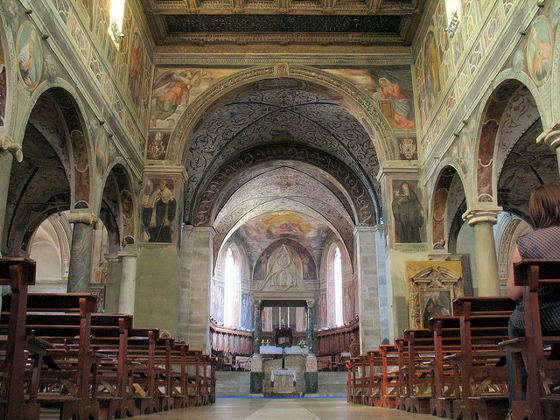 ByGengish skan

◆ 04:Sant'Angelo Castle
From the fact that Hadrian of Roman Emperor started construction as his own shrine temple, it is the castle of Sant'Angelo once used to be the temple of Hadrian. It was completed in 139 AD. Today it is used as a museum.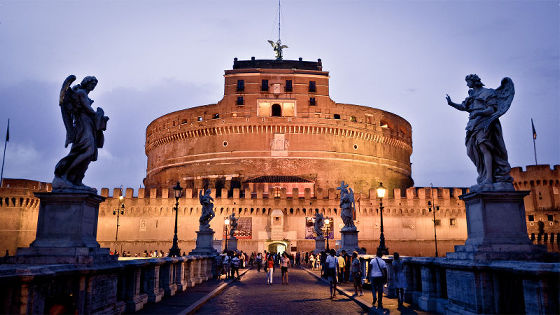 There is a bridge in the front.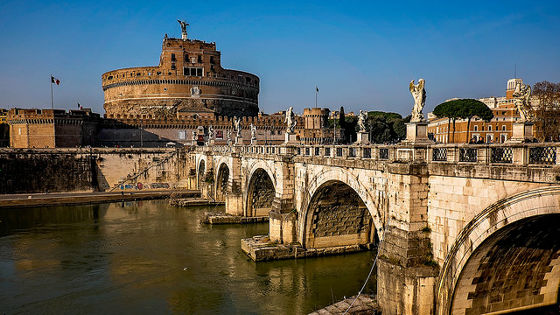 ByBen Cremin

The inside is as follows.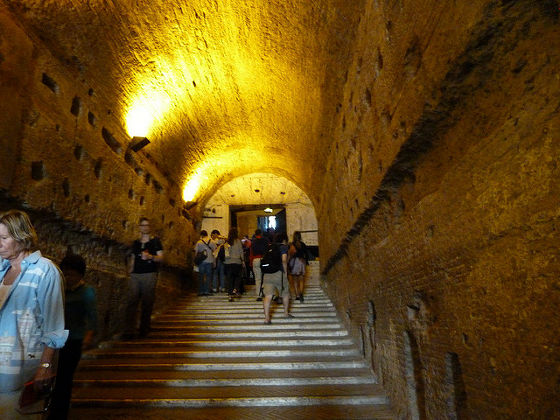 BySarahtarno

◆ 05:Colosseum
The Colosseum of Italy · Rome, famous as a tourist destination. Built in the year 80 AD, 5000 bulls and hundreds of gladiators have died of a bloody sword fighting technique.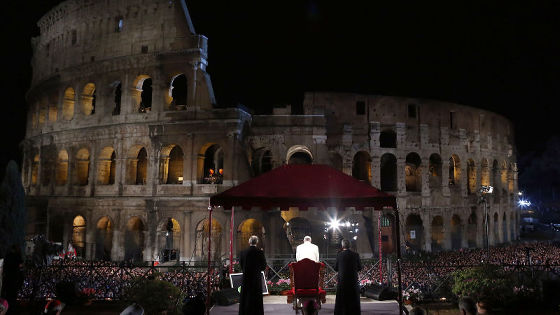 The inside looks like the following.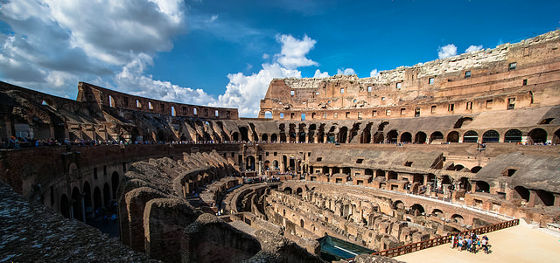 ByMike

◆ 06:Markells Theater
The Marchellus Theater was built in 13 BC, where Roman citizens and tourists enjoyed performing performances and songs in the past. After the collapse of the Roman Empire it became ruined, it was used as a straw, and a dwelling was built on the ruins. Outdoor concerts are sometimes held around the building now.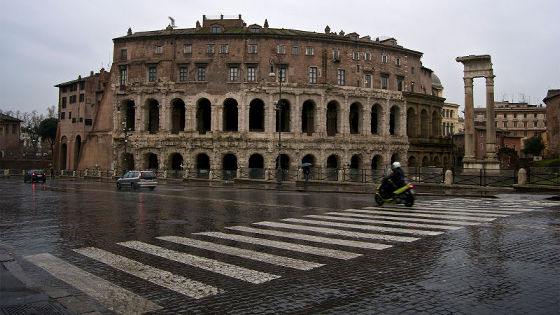 Only the upper floor has changed the atmosphere because expansion was done as an apartment.


ByJarod Carruthers

◆ 07:Fabricius Bridge
It is a bridge over the Tiber river in Rome, Italy, built in the 1st century BC. Ever since the flood was restored in 21 BC, it is still active in active work.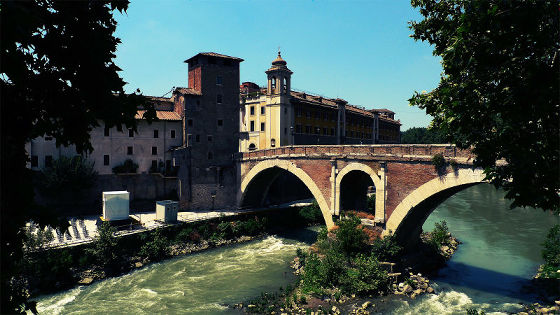 The state of the bridge is like this.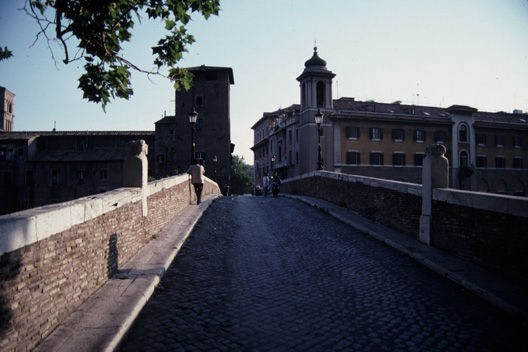 ByPenn State University Libraries Architecture and Landscape Architecture Library

◆ 08: Caravan Bridge
The bridge on the Mails river in Izmir, Turkey was made in 850 BC. It is one of the oldest bridges in the world that has been active for more than 2860 years.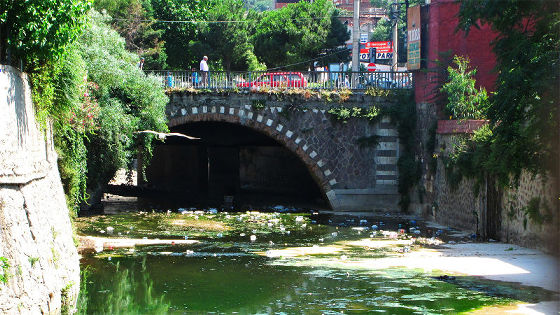 ◆ 09:Nativity Church
A church of Christianity located in Palestine · Bethlehem. It was built in 565 AD.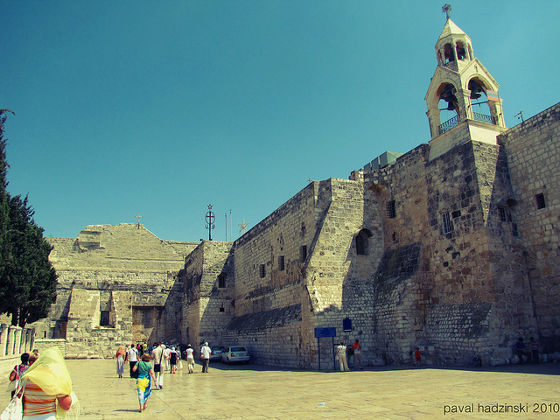 ByPaval Hadzinski

Inside is like this.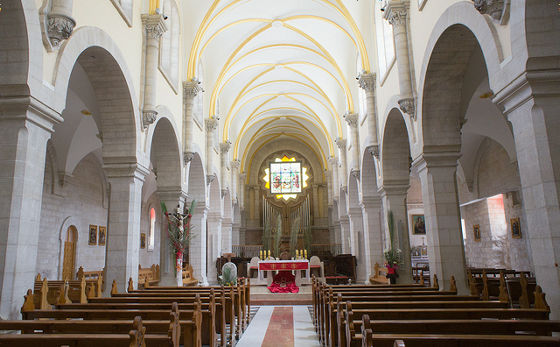 ByOarranzli

◆ 10:Proserpina Dam
Proserpina Dam in Spain is thought to have been built in the 1st or 2nd century AD.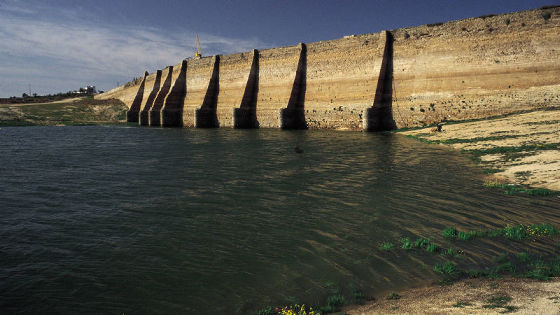 ◆ 11: The temple of Angkor
Famous in Cambodia "Angkor WatIt was built in the first half of the 12th century. Many temples in Angkor are said to have a history of more than 1000 years.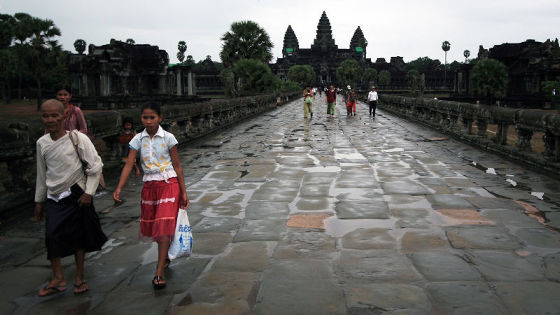 ◆ 12:Nanzenji
Nanzenji of the Buddhist temple was built in 782 years after AD and is one of the oldest wooden buildings existing in China.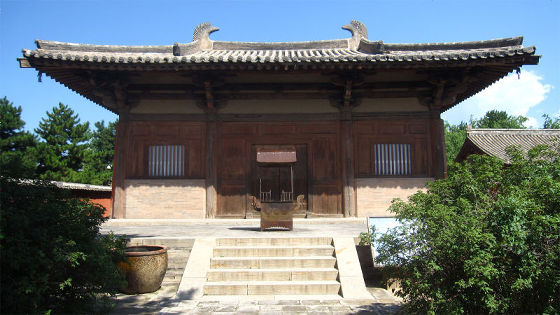 ◆ 13:Konstantin · Basilica
Constantin Basilica was built in the early 4th century AD, when Germany was dominated by Rome.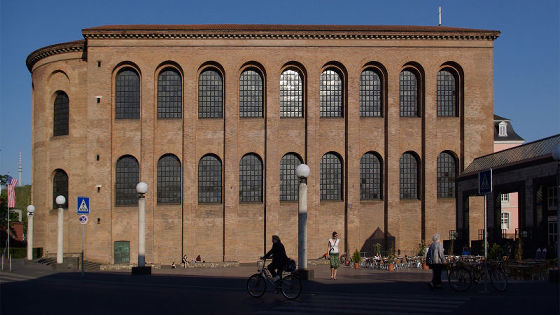 Looking from another angle this way.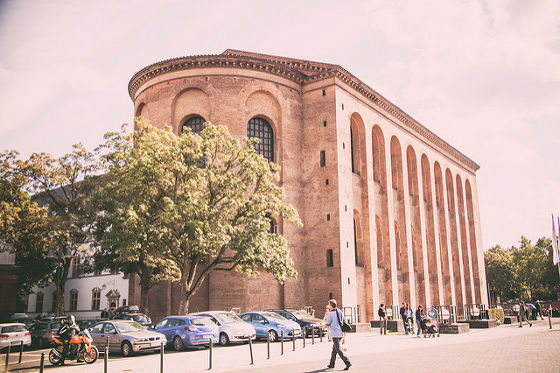 ByMiyels

Inside is used as a church with such feeling.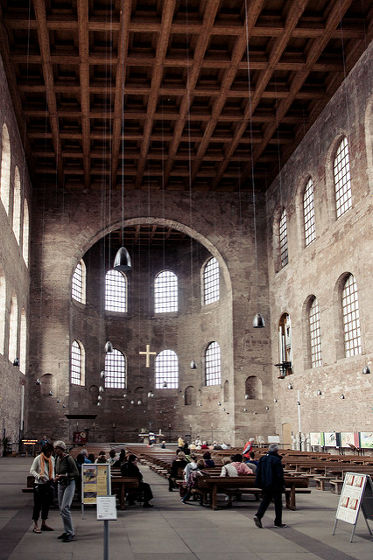 ◆ 14:Akoma Pueblo
Akoma Pueblo was built on the top of the sandstone in New Mexico, USAIndianofAdobeA village of architecture. It is also known as "sky city".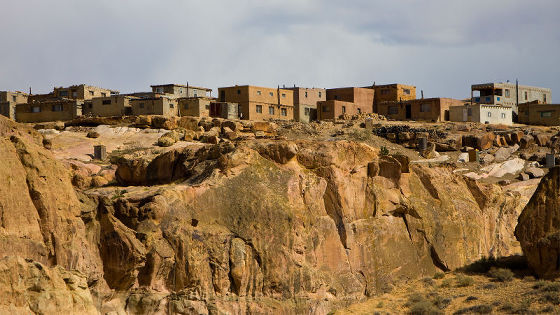 ◆ 15:Grand Mosque
The Grand Mosque in Tunisia Kairouan is one of the oldest mosques in the world built in 670 AD.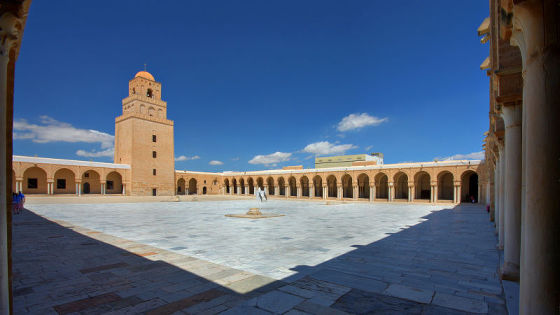 It looks like I looked down at the city from the mosque.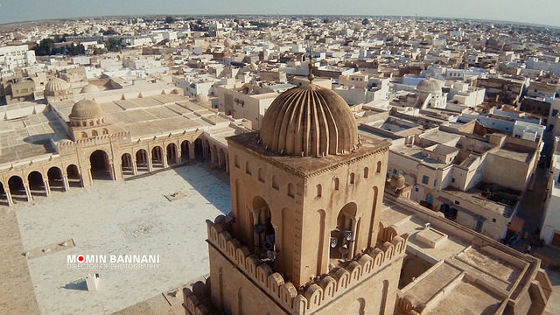 ByMomin Bannani

At night, the atmosphere changes gully.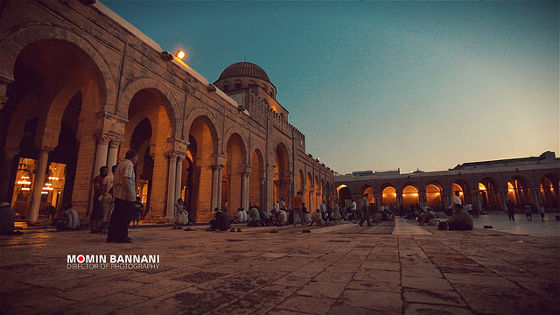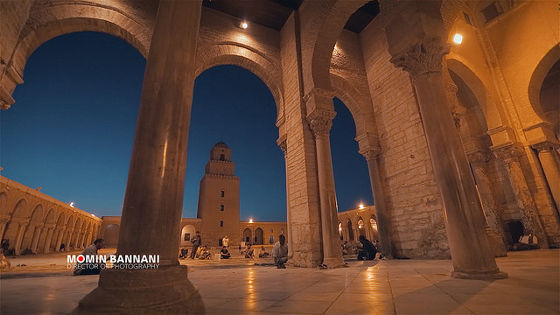 ByMomin Bannani

The inside looks like this.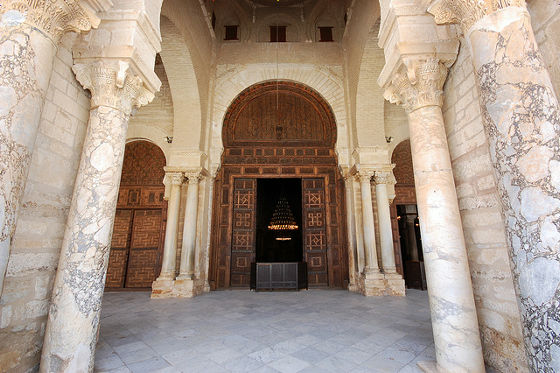 ByWeetoon66

◆ 16:Stonehenge
The secret gradually became apparentA mysterious ruin "Stonehenge". It is a prehistoric ruined site consisting of huge rocks arranged in a circle around the United Kingdom from 2500 BC to 2000 BC.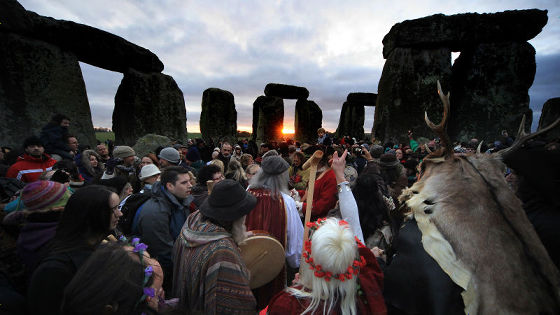 ◆ 17:Tower of Hercules
The Roman architectural lighthouse "Tower of Hercules" built on the peninsula 2.4 kilometers from the center of A Coruña, Spain, Galicia. It is already known around the 2nd century AD. Although renovation work was done in 1791, it has been used as an active lighthouse for about 1900 years since it was built.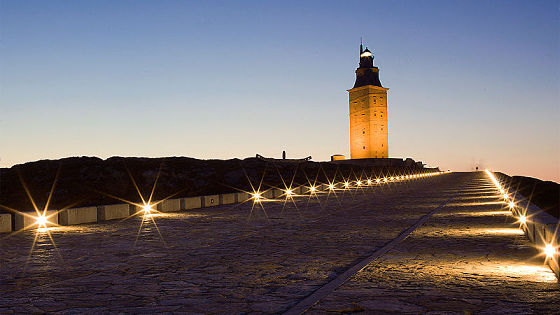 Looking from a remote place it looks like the following.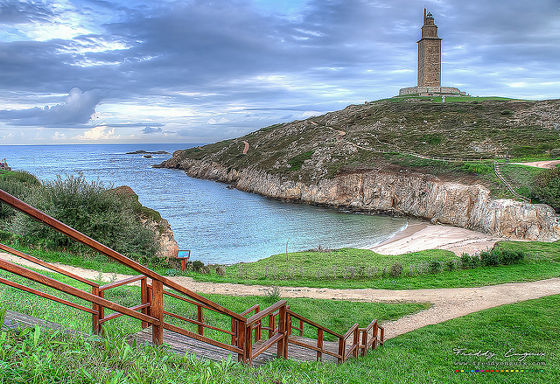 ByFreddy Enguix
in Note, Posted by logq_fa