Day and night figure of a mysterious wooden structure nestling in the desert such as gigantic cockroaches, until burned out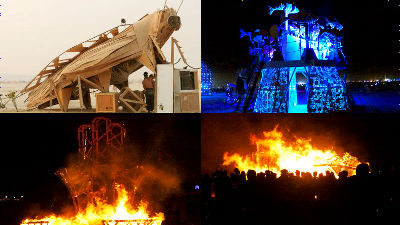 The appearance of the town changes day and nightBurning manHowever, among the works scattered in the desert, wooden structures also become lighted up at night, transforming into a fantastic atmosphere or a dubious atmosphere. And from the Thursday of the 4th burning man, the artworks are set on fire and burned out as people are watching, so I summarized the situation.

Wooden building like a pyramid that is different from Temple.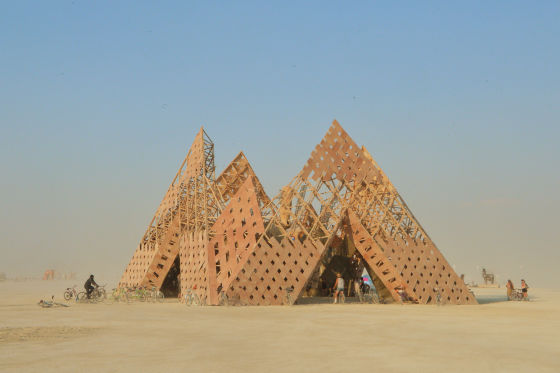 Inside the music was being shed.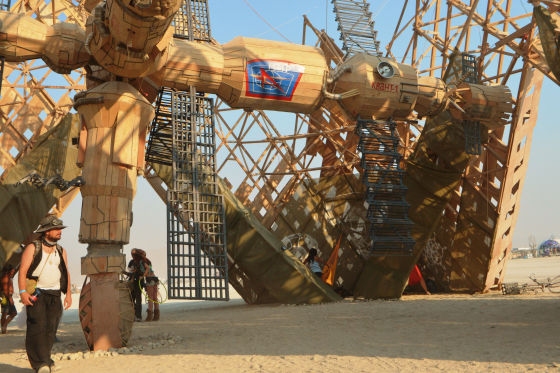 A fantastic atmosphere that is lighted up in the evening.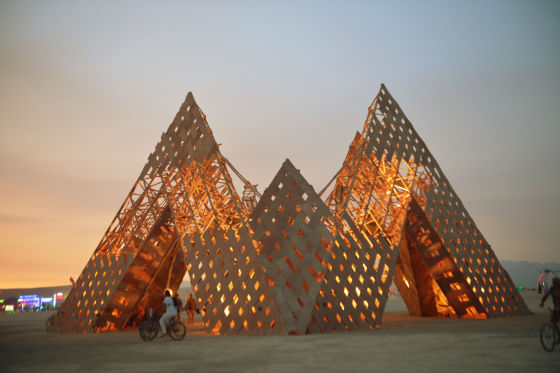 This isKickstarterA work that was recruiting investment on. It seems that you have successfully gathered the target amount safely.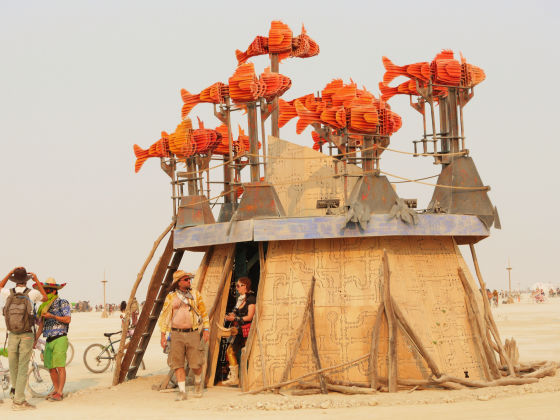 It is designed with a combination of altar and embankment and coral reefs, and fish seems to be swimming.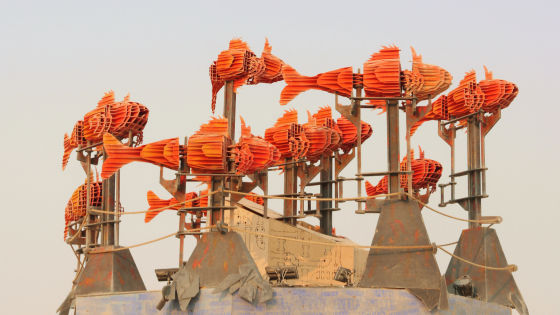 Try inside ... ...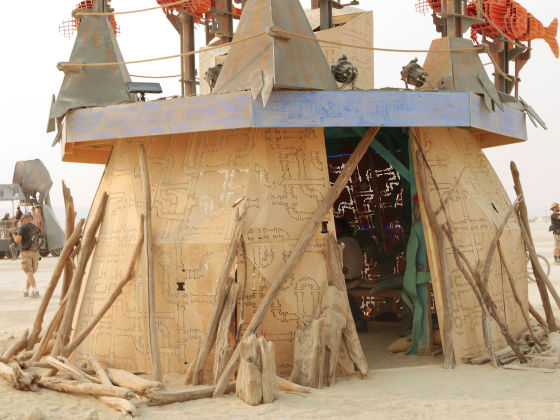 The appearance of the altar.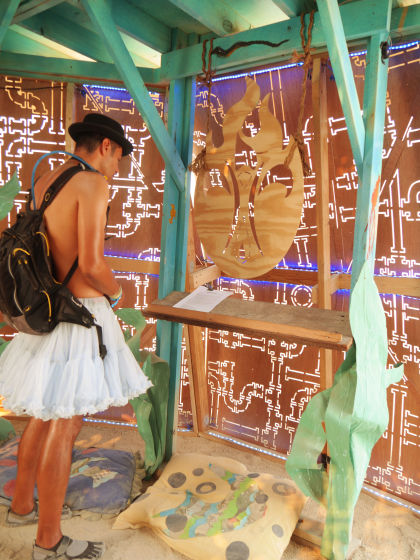 There is also a rest space.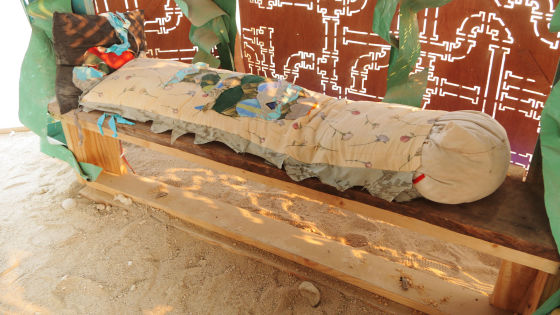 It is like this when lighting up at night. It seems like swimming in the sea.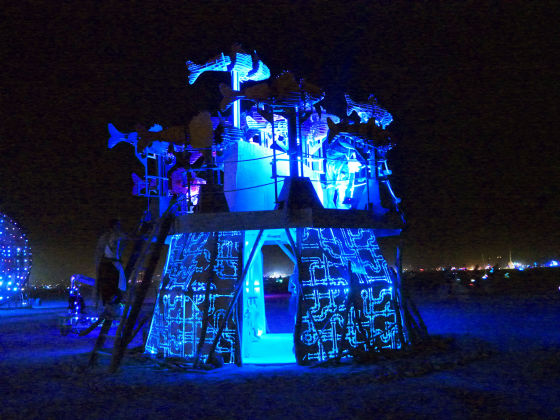 Light up to various colors such as red, blue, pink, light blue.



I also found gigantic cockroaches.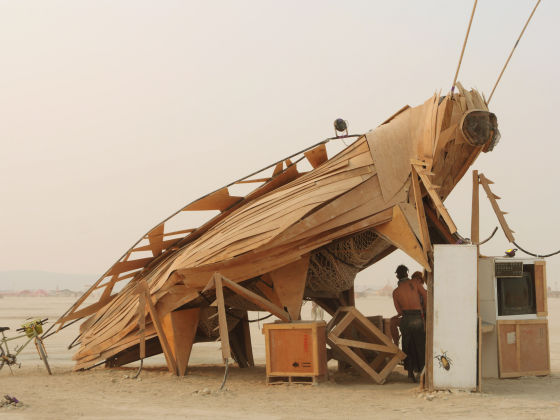 View from the front.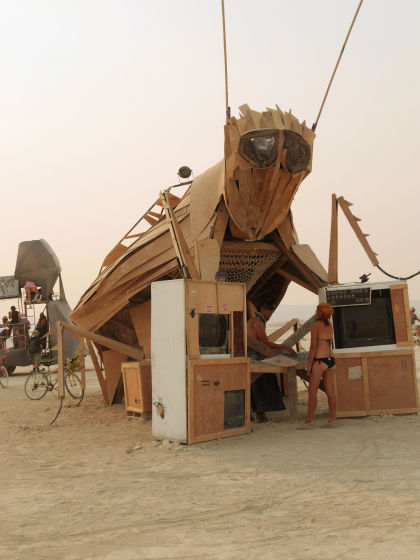 It is quite dubious when it is lighted up at night.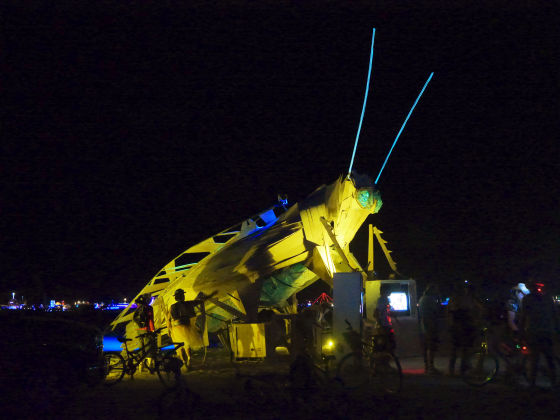 A forest-like design athletic.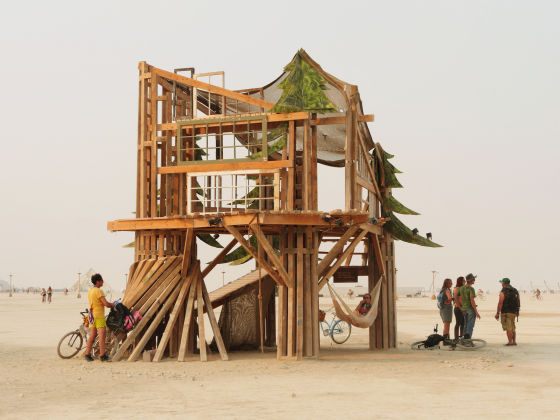 There was a figure of a person sleeping in a hammock.



Entrance.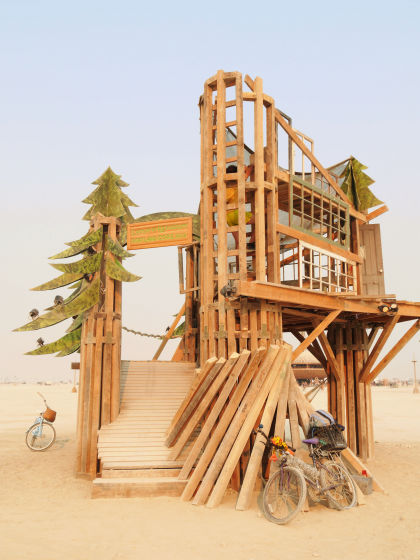 Like many of the architects exhibited in the desert, this is not made of metal, it is made up only with wood.



The state of the night is here.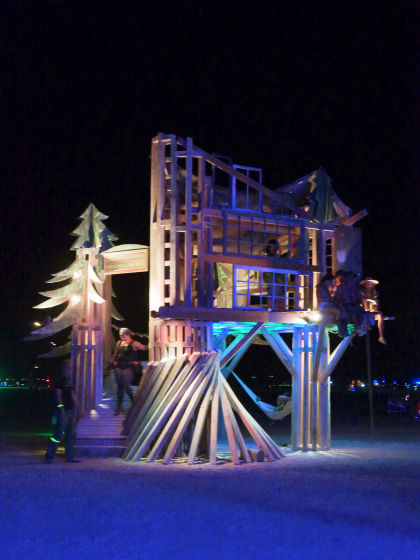 In addition,FriendsA palm which is reminiscent of the mark of ... ...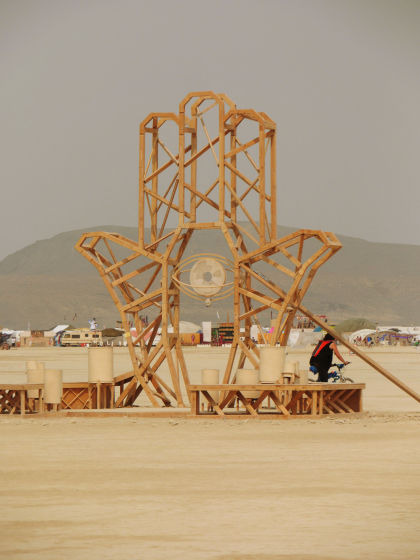 Something like a fan.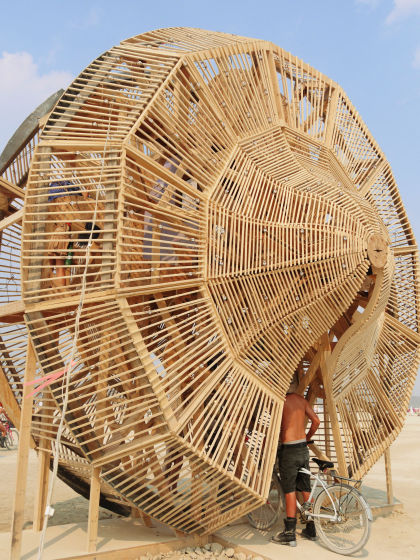 A place to be a break space.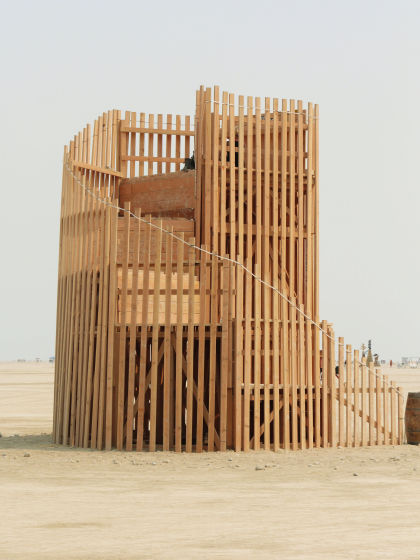 I will go up the spiral staircase.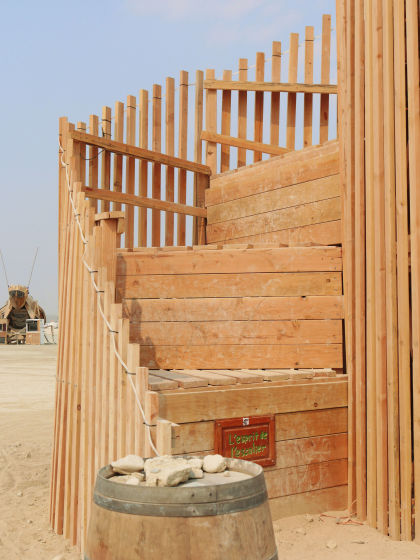 A woman who actually takes a day off reading books.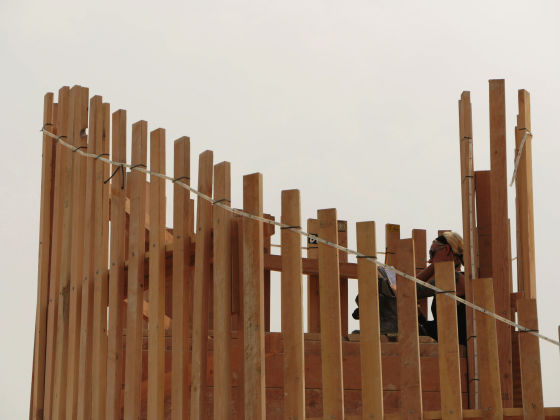 As you can see, the wooden structures used by people who visited the Burning Man venue to play or break.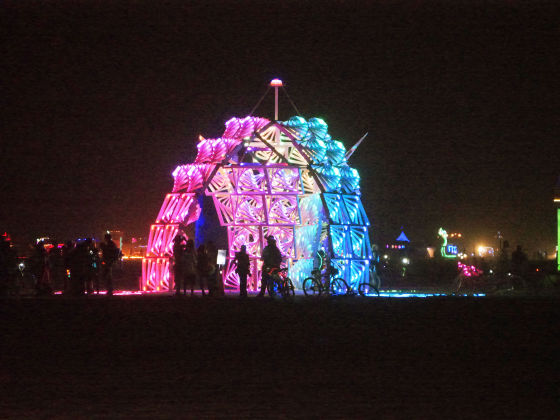 On Thursday the 4th day from the burning man, all the fire will fire at once.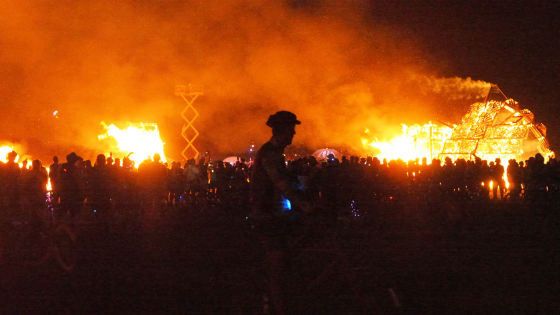 Burners surrounding the burning work and cheers.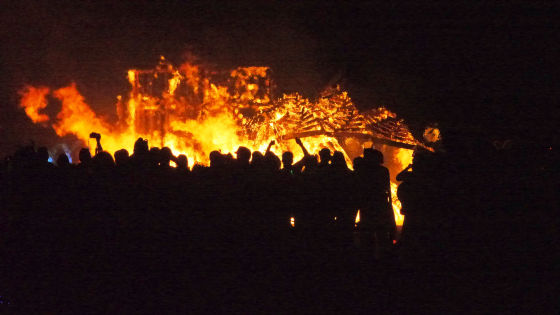 The work collapses and burns out as the fire turns.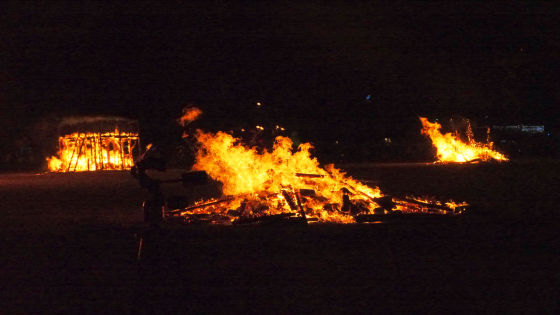 Even in another space the rangers will monitor until the work collapses so that the burners will not come near the fire.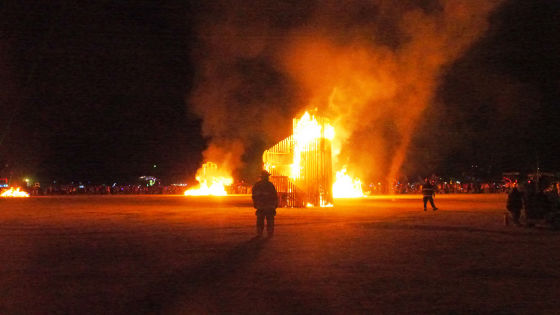 The palm with eyes also burns melamella.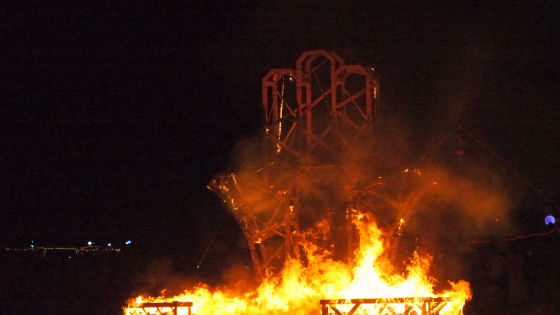 Burners to watch.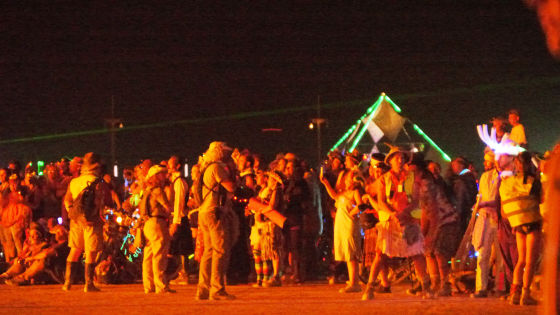 The fire continues to steadily ... ...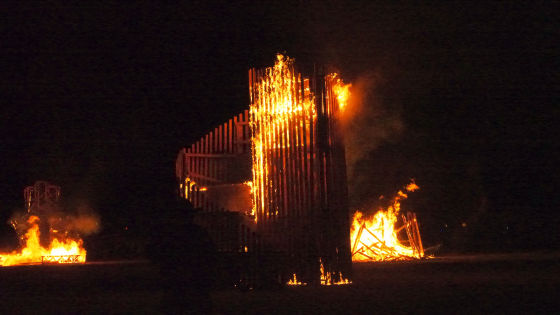 It will destroy the balance drastically.



And collapsed.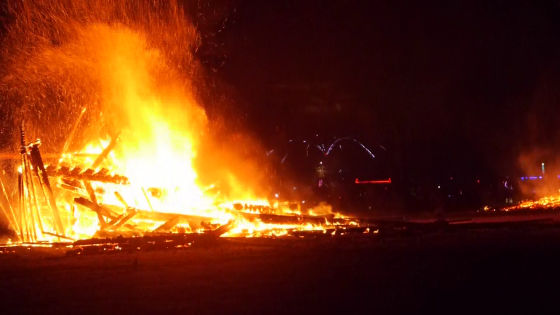 A big cheer rises as all the buildings collapse, and the burner rushes around the fire.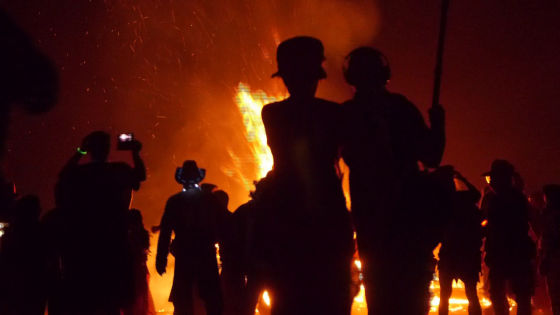 Burners turn round and round around the fire like campfire. Some people are naked and primitive sight.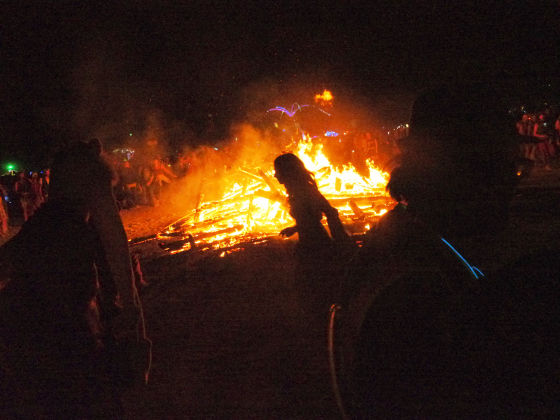 The appearance of the burners surrounding the art work can be seen from the following movie.

Burners surrounding burning art pieces - YouTube


Oobago.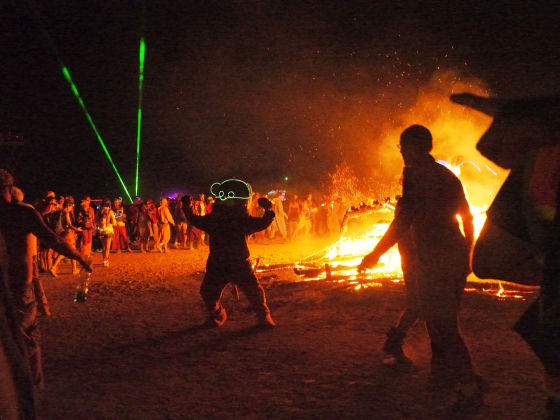 And the party continued the fire until late at night.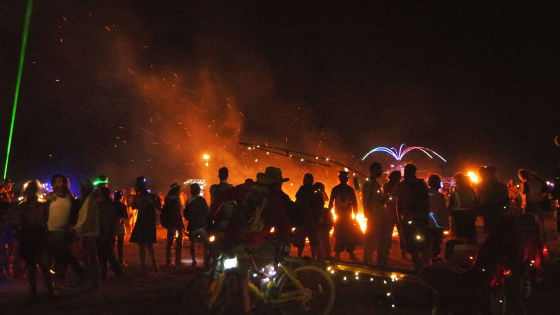 In the morning of the next morning, when I headed to the place where the work was, all was cleaned up.