How is Google's free wireless LAN connection service now?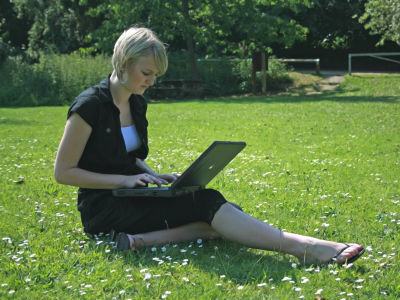 Last year at GIGAZINEGoogle has a free wireless LAN connection serviceI took up the fact that we have launched a groundbreaking service, but after a year has elapsed since then, what is the service like?

Details are as below.
Google celebrates its first year of WiFi - Download Squad

According to this article, the free wireless LAN connection service that Google carries out in Mountain View, California is compliant with IEEE 802.11 b / g, and it is free for all residents, businessmen, tourists, etc. Because it can be used, it seems that usage is progressing steadily.

The service area covers 12 square miles including 25,000 homes, and 15,000 unique users per month. Of over 400 wireless LAN routers serving as base stations, 95% or more is always in operation. The transfer volume seems to be 300 GB per day, but it seems that it increases by 10% every month.

This is the current area map. See the link below for the latest version.
Mountain View Coverage Map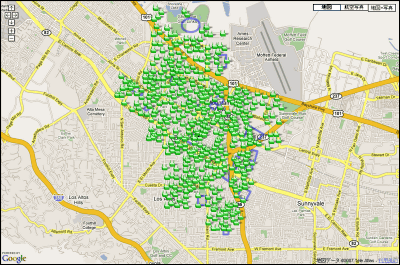 It's a wonderful service as much as I'd like you to do similar services in Japan.