"Gegege no Kitaro ramen soy sauce taste" with special spice of sandbags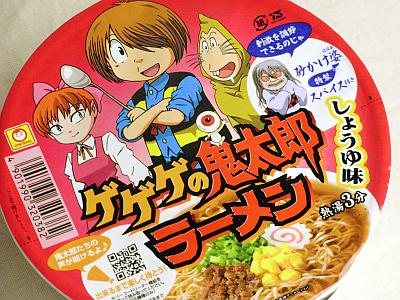 I ate "Gegege no Kitaro ramen soy sauce flavor" which Toyo Suisan Co., Ltd. sells from July 17th. There is a mysterious thing called a sand-baked special spice, so that you can adjust the taste.

Incidentally, "GeGeGe no Kitaro noodles miso" is supposed to be on sale at the same time, but it was not arrived at all in the neighborhood store at all. It seems that it has a special spice for childish baby girls, but was it too fancy and warned at the time of purchase?

Details are as below.
Open the lid and take out 3 sachets.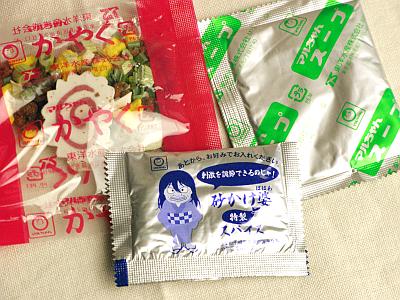 Sand baby is printed on special spice.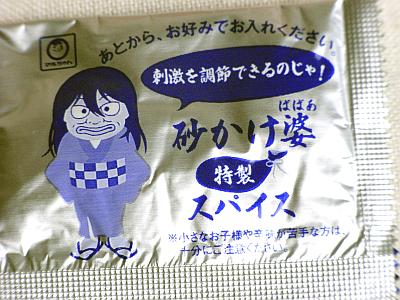 Powdered powder soup quickly.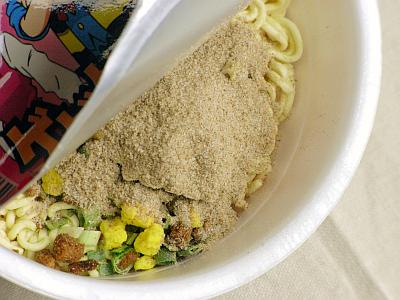 Wait for 3 minutes with hot water.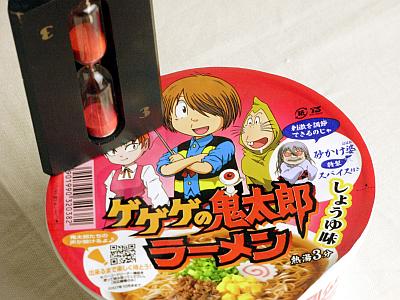 Completion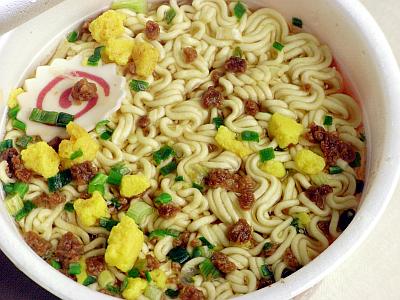 For the time being, I tried eating without special spices, the whole taste was too mild and I did not bring any feelings. It seems that it seems to have been seasoned on the premise that spices are put in after all.

That's why I introduced all the spices.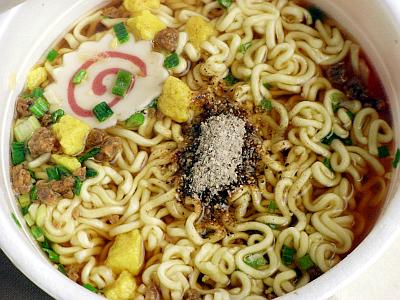 Mix it well, to the true Kitaro ramen.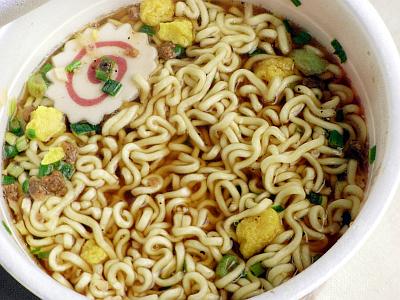 The taste changes completely when putting sandpoon's spice. The taste of black pepper is becoming a good accent and it has become a spicy flavor. Because it is a character commodity, I did not expect much for taste, but it feels like a train of sand as expected. If you are a person who is not good at bitterness and you put all the spices, it may be slightly irritating, so be careful.