Tasty tonkotsu and creamy curry can be enjoyed, Maru-chan "Twice delicious ramen" tasting review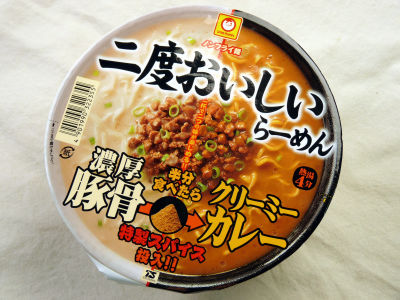 I bought a new release from Toyo Fishery "Maru-chan twice delicious ramen rich pork bone → creamy curry". It is a substitute that this product can enjoy Tonkotsu Ramen and curry noodles with 1 cup. Those who chase after two hares say that they can not catch a rabbit, but are they actually obtaining two hares?

Review from below.
Twice delicious ramen rich pork bone → new creamy curry new release

Raw materials etc.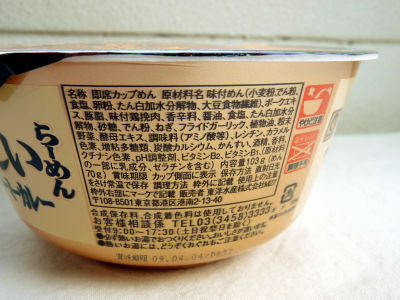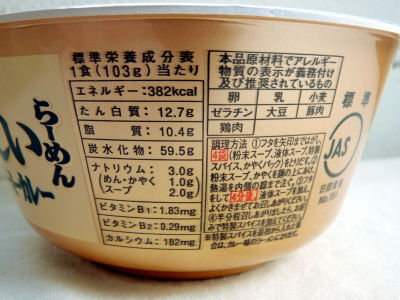 Finely, powder soup, post-fill liquid soup, post-filled special spice are included.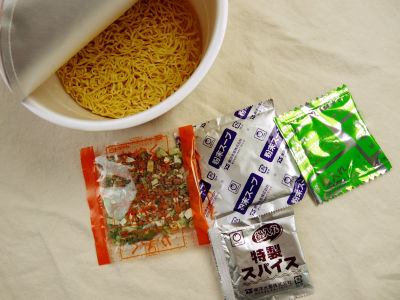 Put the powder soup and quickly.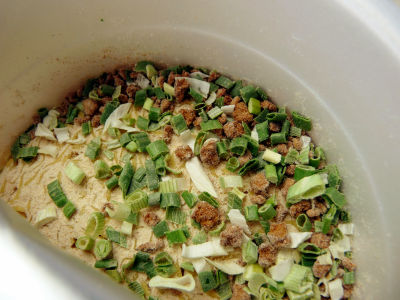 Pour hot water and wait 4 minutes.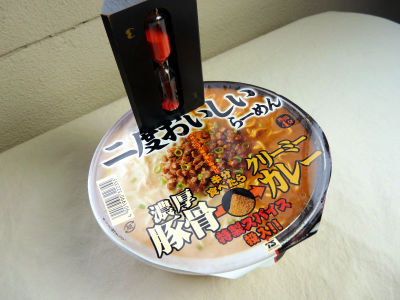 After 4 minutes.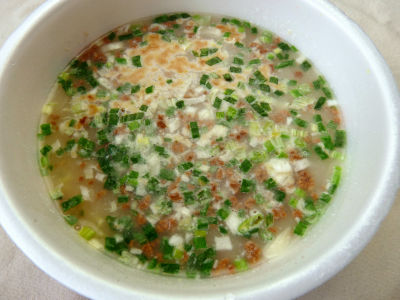 Pour liquid soup and stir it. Completion of thick rice noodles. It's a little hard and the soup is firmly greasy. Feeling like Orthodox Tonkotsu Ramen.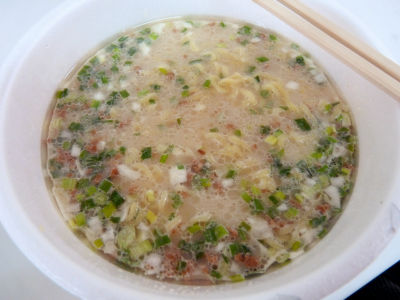 When I finished eating about half, I put special spice.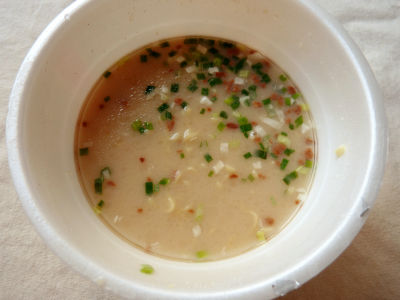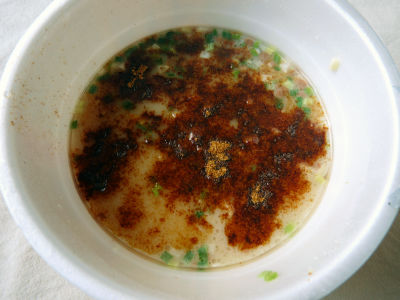 Mix into creamy curry ramen. As with curry noodles it is not a thick curry ramen, it is a refreshing mouthfeel and the expression of "curry-flavored ramen" seems to be just right. Although it may be tougher than bother to purchase two types of Tonkotsu ramen and curry ramen, I still could not deny the sense of incomplete.