Cooling stand that effectively radiates heat from game machines and the like "Suko Tan."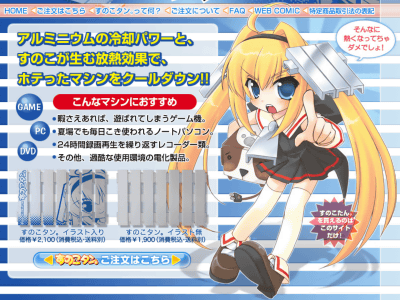 If you use gaming machines or laptops, heat will be generated. Heat is exhausted properly, but the heat and the floor have little heat dissipation effect, the heat will end up completely and load will be applied to the hardware. In such a case it is useful aluminum cooling table "Suko Tan." There are many other cooling stands for heat dissipation, but it is characteristic that it is an anthropomorphic Moe.

Details are as follows.
Pure aluminum smoked pot

Illustrated items are 2100 yen, without illustration is 1900 yen. Because it is made of pure aluminum, it has high thermal conductivity, so there is a gap because it is a squirrel, so it will effectively dissipate heat. Also, because it does not use electricity, it is economical. The size is 169 mm in length × 273 mm in width × 14 mm in height. It is a bit small to put a notebook PC, but it feels just right for game machines and so on.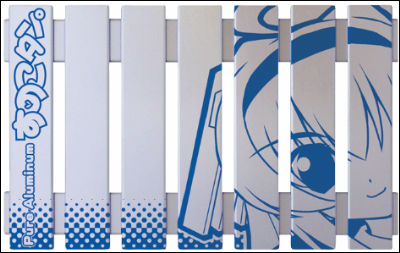 The illustration of "Suko Tan." Is a manga family Mitsu snow delicacy. One of Shunsha's "Manga 4 frames KINGS pleat"so"Awesome!In the series.

The person's site is below.

++ Piece Kraft ++

"Suko Tan." Web comics are also posted on the selling site.

Pure Aluminum Suko Tan WEB COMIC Top Contents

We are producing and processing metal products, processing and selling maru Dai limited liability company. Rain brackets and snow clamps are typical products.

MALDAI INDUSTRIAL CO., LTD.

It might be good for someone who is concerned about the heat radiation of the game machine for a moment or who wants a cheap cooling base.