Music downloads on Apple, iTunes Store exceed 3 billion songs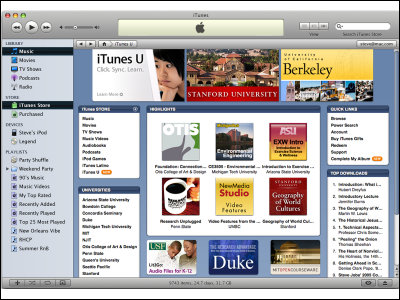 According to Apple's announcement the other day, "ITunes StoreIt seems that the music download from '3 million songs has been broken.

Apple said it was the third among American music retailers.

Details are as follows.
ITunes Store Tops Three Billion Songs

According to this release, the iTunes Store, which has exceeded 3 billion music downloads this time, has sold more than 5 million songs of music, more than 550 television programs, and more than 500 movies, the world's most popular It seems to be an online music store.

And recentlyAmazonYaTargetIt is said that he became the third largest music retailer in the United States.

Following this, Eddy Cue in charge of iTunes said that "I would like to thank all users for this incredible memorable event."

Coupled with the launch of iPhone, apparently the iTunes Store momentum seems to be unaware of the place to stay.