Open source free file restoration software "PhotoRec"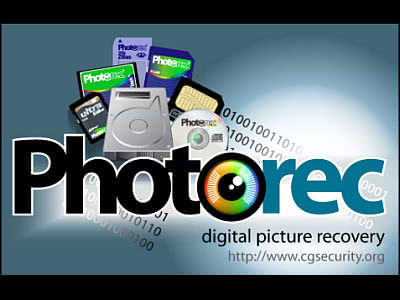 It is free software developed under open source based on GNU license, and it corresponds to Windows, Mac OS X, Linux, FreeBSD, NetBSD, OpenBSD, Solaris, DOS etc. File system supports FAT, NTFS, EXT 2 / EXT 3, HFS +. The corresponding file types are also quite large, and most types of files can be restored.

So, the actual usage is as follows.
PhotoRec - CGSecurity
http://www.cgsecurity.org/wiki/PhotoRec

Download from the following page. The latest stable version at the moment is 6.7.

TestDisk Download - CGSecurity
http://www.cgsecurity.org/wiki/TestDisk_Download

After decompressing "photorec_win.exe" in the "win" folder, we will start it. If you move this "win" folder together, you can boot from USB memory as well.




Use the cursor keys to select the hard disk drive containing the file you want to restore and press the Enter key with "Proceed" selected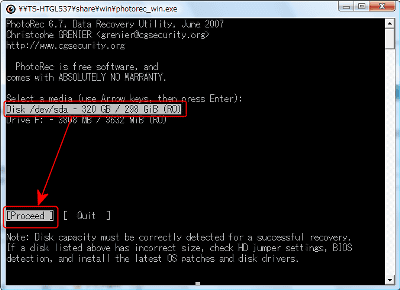 For a normal Windows machine, select "Intel" and press the Enter key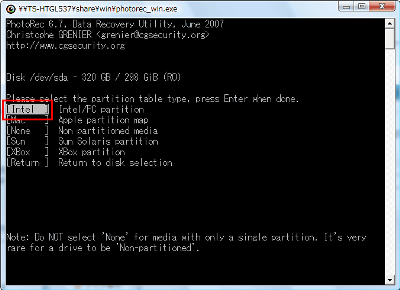 Select the partition containing the next file to be restored. Then select "File Opt" and press the Enter key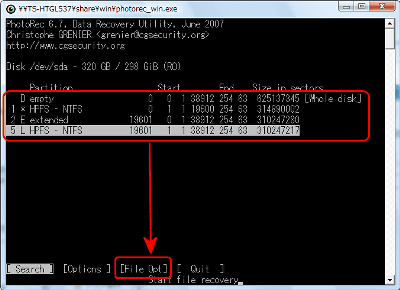 You can choose the type of file you want to analyze to restore. Choosing only the extension of the file you want to restore will improve efficiency. Since files with extensions with "X" are subject to restoration, if you want to remove "X", let's remove the "X" with the left and right cursor keys. Select "Quit" and press the Enter key when sorting is selected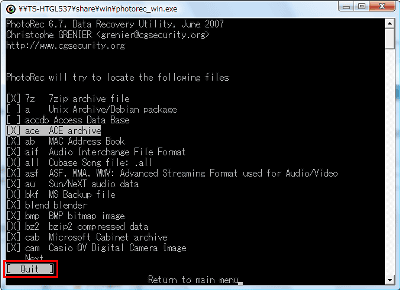 Select the type of format. For FAT or NTFS format used in Windows, select "Other" and press the Enter key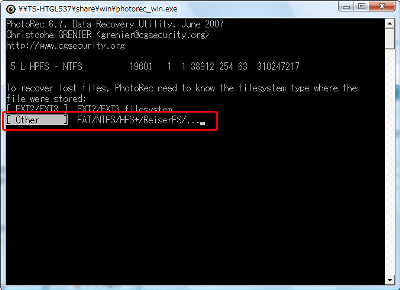 Choose whether to scan the free space or scan the entire area including the already written area. Select "Free" this time. Obviously it takes time to inspect the whole area, but the probability of file restoration increases.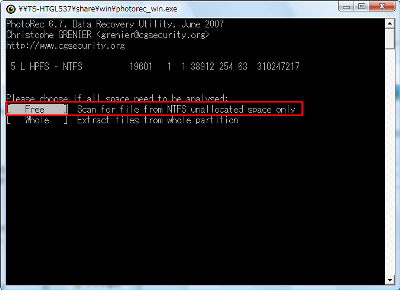 By default, the restored files are placed inside the "win" folder with the main body. If you are fine, enter "Y" here. It is also possible to choose a different place from the list below.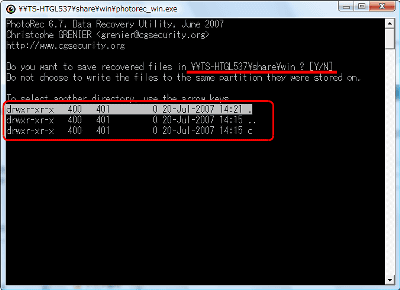 Start restoration. The remaining time and the type and number of the currently restored file are displayed. You can interrupt by pressing the Enter key on the way.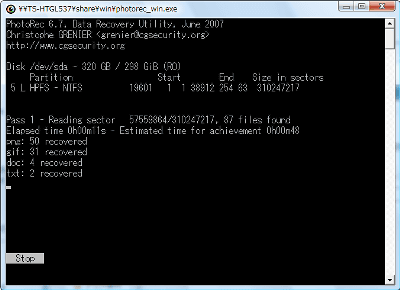 When finished or interrupted, the file is restored in the folder indicated by the underlined part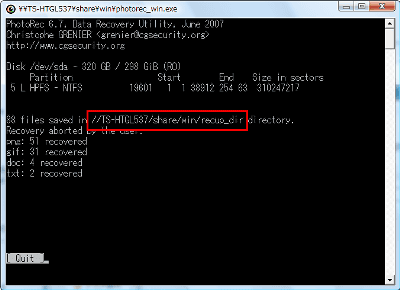 It's in this folder




It was restored properly. It seems that speed and accuracy are quite high, so if you have lost files, why do not you try this software first ... ....