IPhone's official guide tour movie that lasts more than 20 minutes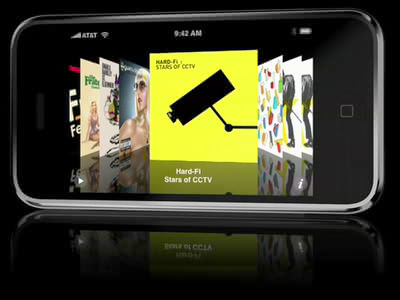 It is an iPhone to be released on June 29th in the U.S., but a guide tour movie has appeared to cover all the features on Apple's official website in a comprehensive manner. Since it is quite a long movie, download version is also available from the beginning.

Let's see what kind of content it is. I will explain it roughly. Details of many functions that have not been clarified until now have been found out.
Appreciation and downloading are possible from the following. There are about 24 minutes 39 seconds in all.

Apple - iPhone - A Guided Tour

The bottom part is a speaker and a microphone.




Immediately after startup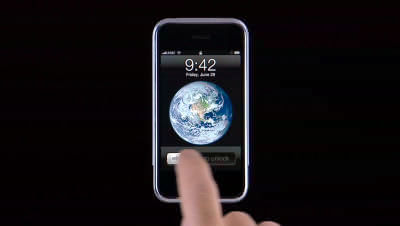 Touch the upper right switch to sleep.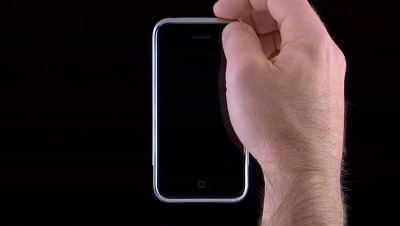 To completely turn off the power It is a mechanism to slide the red arrow icon on this screen immediately after returning to sleep.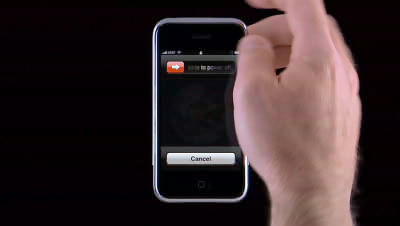 To call the other party, scroll from the address book and select and touch ... ....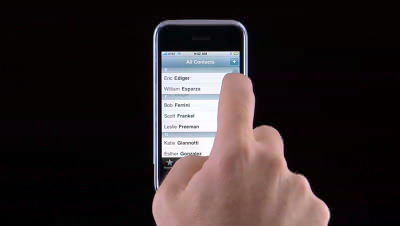 Just touch the other party's number.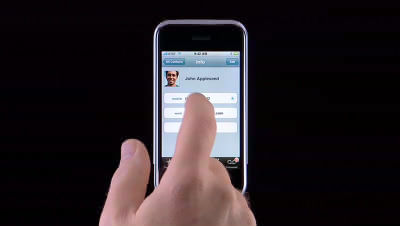 This will take a call. Holds are all collected as buttons on this one screen.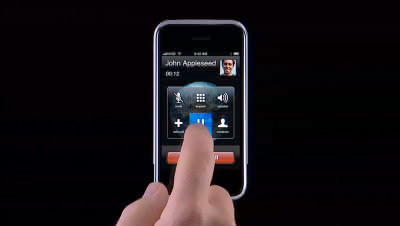 When you normally enter the number of the opponent, it looks like this.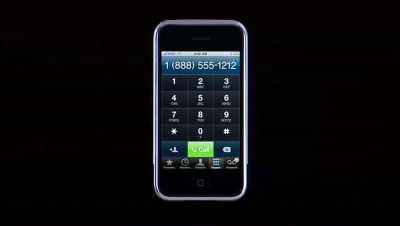 It also has music playback functions like iPod and iTunes. This is where cover art such as album is displayed. Easy to understand.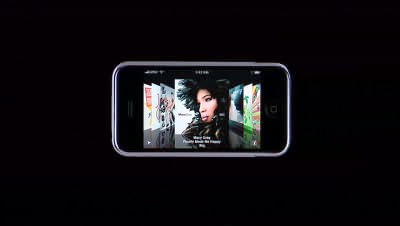 Besides music, movies and TV programs can also be purchased from the iTunes Store and playable.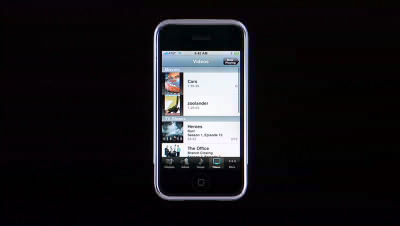 It is also possible to play digital camera images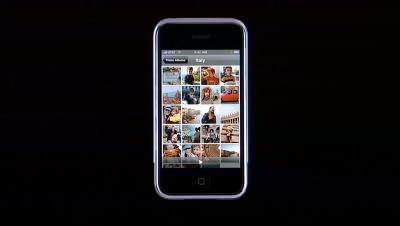 It is also possible to connect to the net and view the page. The browser to use is Safari.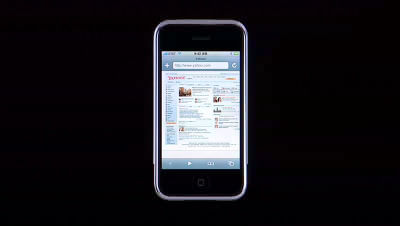 Bookmark function is like this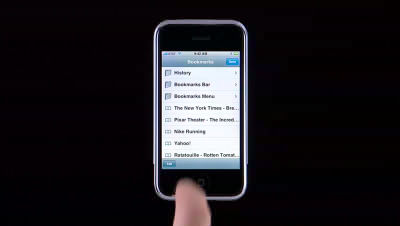 The page is displayed first at the beginning, and when you touch the place you want to zoom in, it gets closer and goes bigger. By dragging from the zoomed in state, you can scroll further up and down, left and right, zoom in again, zoom out and return to the original with intuitive touch all with screen touch.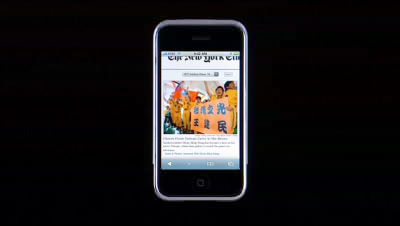 It seems like this when searching.



E-mail function can handle attached file properly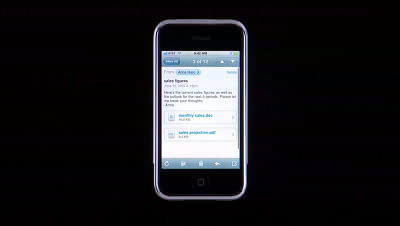 It can be displayed even when PDF file is attached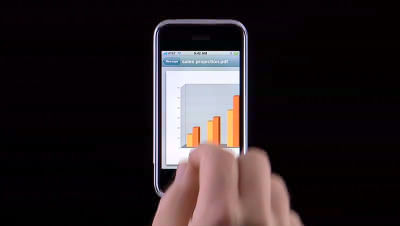 Word file of Microsoft office can also be displayed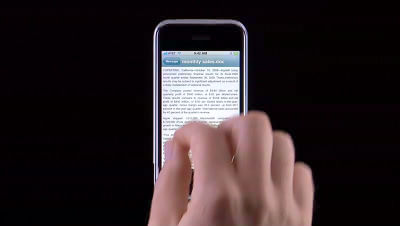 It is like this when mailing. Since it supports multi-touch, it can be struck with multiple key combinations at the same time.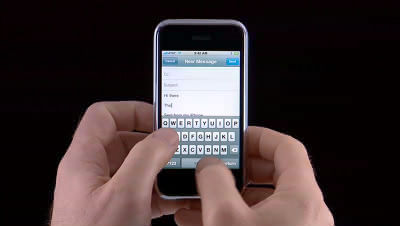 It is also possible to display weather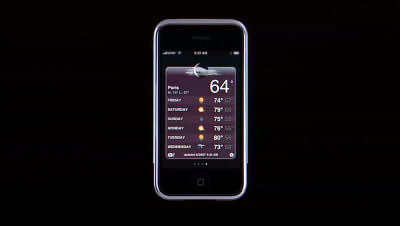 You can also see stock prices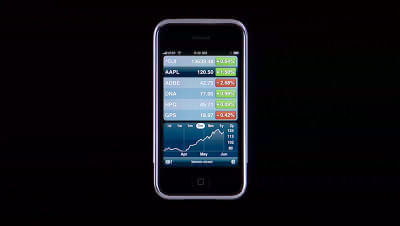 You can also use Google Maps.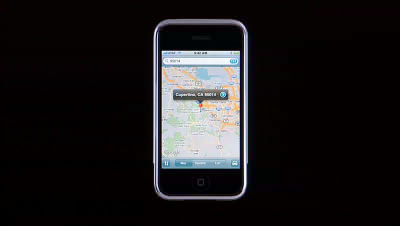 It is also possible to display route by searching Google on how to head to the destination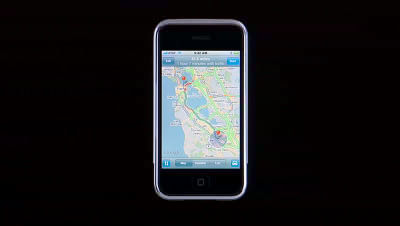 YouTube can also be browsed, but rather than seeing it from the browser, "YouTube" button is prepared from the beginning. Just touch this.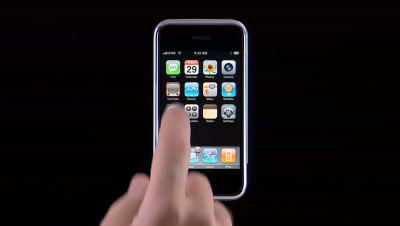 YouTube is supposed to look like this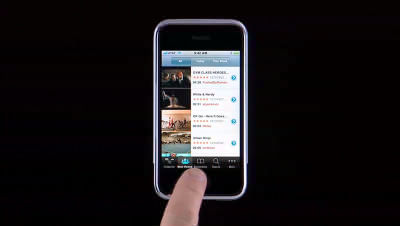 Playing YouTube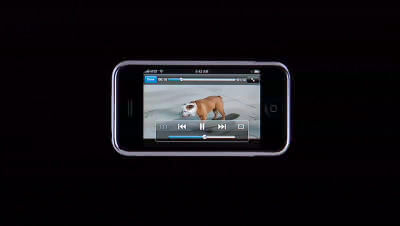 This is a setting screen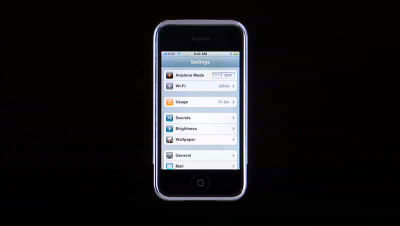 Various sound settings such as ringtone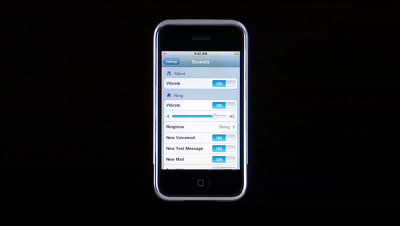 There is also a wallpaper changing function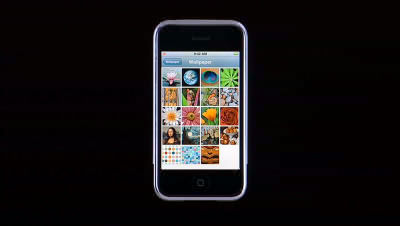 Mail settings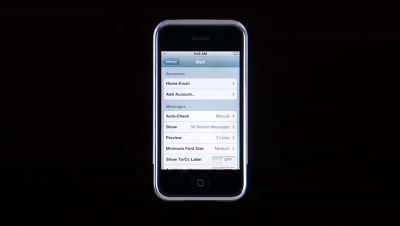 Will such movies come out when selling iPhones in Japan?